February 5, 2013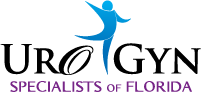 Dr. Christopher Walker is an award-winning urogynecologist in the Orlando area who specializes in revision surgeries involving transvaginal mesh.
He was awarded with the Patient's Choice Award and the Compassionate Doctor Recognition Award for his excellence in providing his patients with the best in personal and professional care. A pioneer in the treatment of pelvic organ prolapse and stress urinary incontinence, Walker favors the use of biologic products instead of synthetic mesh implants.
Walker completed his obstetrics and gynecology training at the University of Kansas Medical Center, where he studied under world-renowned urogynecologist Dr. Kermit Krantz. He received extensive training in reconstructive gynecologic surgery and the diagnosis of numerous pelvic floor disorders. The surgical techniques he uses are state of the art, employing minimally invasive laparoscopic and robotic surgery.
In a candid interview with Drugwatch, Walker provided answers to some of the questions women have about transvaginal mesh.
Q&A
Q. What are the problems you see with revision surgery?
A. The surgeries are much more difficult because mesh was never meant to come out. The recovery is longer, and there is more blood loss.
Q: What other complications are you seeing with mesh?
A: The number one complication is pain, and the second is sexual dysfunction. So those are the two top complaints I get. The thing is, there are truly a lot of colleagues I know that try to address it by giving a patient injection therapy. But at the end of the day, what the patient really needs is to have the mesh taken out. So, I see it all the time. There are doctors who are afraid of taking out the mesh and rightly so. Because they don't have the practice and the experience, but it has to come out. And once you remove the offending agent, the outcome is very hopeful.
Q. Can mesh lead to autoimmune disorders?
A. There are some reports in the literature of patients being allergic to the polypropylene, which is a component of the mesh. Because they are allergic to it, they have an autoimmune response, inflammation and chronic pain. You have to take out all the pieces of mesh, which is a difficult thing to do.
Q. What should women do if they are suffering after having mesh implanted?
A. Look for a urogynecologist. That is the person who will best serve you. It is worth it to travel to a qualified doctor if there are no doctors in the area.
Q: Do you always go in abdominally for revision surgery?
A: It depends. I do most of my revisions vaginally. I have a technique whereby after examining the patient and identifying the actual offending piece of mesh, I don't try to go in and try to take out all the mesh; that's not feasible. So, what I try to do is identify where there is a problem and then I tackle it.
For most of my cases, what I do is take out the offending portion of the mesh, and then I will allow the patient three months to heal. I will go back in and reconstruct it, usually with biologic. Sometimes I will have to augment the area if it is so badly damaged. I will have to graft it with some type of graft, usually a human graft.
Q: Do you have any thoughts on the recurrence rate of prolapse after mesh surgery?
A: The recurrence rate with mesh is certainly less than biologic, and certainly less than with native tissue. What I mean by native tissue is just putting stitches through the patient's own tissue. Mesh is better, but the complication rate is far higher and in my opinion not worth it. I don't offer mesh first.
Q: Do you see problems with the mesh products, and what are your thoughts on the quality of the products?
A: I don't want to bash any one company, but some products are made with pores that are too small on the surface of the mesh. The mesh should have a large pore size to allow blood vessels to grow in, so it can become a part of the body. This allows the body to accept it. If you have a very small pore size, then the body is going to reject it, and it's going to work its way out. The body will slowly push it out. We describe this as erosion. Exposure means, we can see it protruding through the vagina. Erosion also means that the mesh worked its way into the bladder or other internal organ like the rectum.
Q: So in your opinion, it would be good for mesh products to stay on the market as long as they are the properly designed products and specialists are inserting them?
A: Exactly. Those are key requirements. Those companies that were irresponsible and were making the poorly designed mesh products — and those physicians who should not be performing the surgery because of lack of experience — need to be respectful of the patient's best interests. They need to let a doctor who does it every day do that type of complicated surgery.
Q: Do you think it's the manufacturer's responsibility or the FDA's responsibility to require doctors to undergo training for transvaginal mesh surgery?
A: I think it falls on both, because the manufacturers should never allow physicians that don't have the training to do these procedures. Because manufacturers are making so much money, they would fly these doctors out to these courses. They take a one- or two-day course, and in the morning they are unleashed onto the poor patient. You can't do that. This is something you have to practice. It is a complicated surgery. You also need to know what to do if a complication arises. A urogynecologist does this every day, so the chances of complications are significantly less.
Then the FDA comes into play by making sure that the manufacturers are putting out good quality products – products that are proven by extensive medical research to be superior to the competition. I don't care who the manufacturer is, I care about what the best product for the patient is. There is literature based on the physics and biomechanics of the mesh, and each mesh product has different characteristics. The truth is a lot of these companies have a big marketing budget, and they wine and dine. We have to make sure we are choosing things for the best reason and that the patients always come first.
Q: In some cases there are women who can't find an OB-GYN who will deal with the mesh. What would you advise these ladies do?
A: I advise them to see an urogynecologist because they don't want a doctor who doesn't have the experience to take it out. You are looking at a major, major surgery now. Putting it in is one thing, and you have doctors that take a weekend course to learn how to do that. But that is why I have ladies who come from far and wide to see me because you don't want somebody to be experimenting in this arena.
Q: Do urogynecologists have a professional board?
A: Yes, the American Urogynecologic Society. These are people that know what they are doing, and there are not too many of us.
Q: Is pain in the hip, legs and groin a complication of mesh?
A: Yes, the mesh is close to a major nerve called the pudendal nerve (a nerve that is linked to the pelvic floor). The mesh can affect this nerve, causing it to discharge, and this causes pain. The mesh is so close to the nerve, and it irritates it. You can have sensory reactions in the form of pain, or you will have a motor problem which causes muscle spasms.
Q: Is it possible that the mesh is toxic?
A: The truth is no, it is inert. It doesn't release toxins, but if someone is allergic to the materials in the mesh, then a woman can have a huge inflammatory response. This manifests in pain and inflammation.
Q: When you remove the mesh, do you remove the arms and anchors that kept it in place?
A: If it's causing trouble, I remove it. If it is not causing trouble, I do not remove it. It is difficult to remove all of it. It was not designed to come out. My job is to do the least amount of harm. So what I try and do is address the area of the mesh that is causing the problems. Usually one arm is the "naughty" side, it is the one that is giving the trouble. I go specifically to that area and remove that aspect of the mesh. Removing a part that is not causing problems can actually cause more problems. I try to do as little as possible and minimize the amount of tissue trauma.
Q: Do you use translabial ultrasounds to locate the mesh before revision surgery?
A: That is one technique, but I use dynamic pelvic MRI. This is an MRI machine that is actually watching as the patient is evacuating her bowels. It shoots multiple films while the lady is bearing down. You can see the movement plus you see the mesh; it comes out very nicely. It shows you if that mesh is invading any surrounding organs, like the bladder or into the rectum. It also gives you a very good picture if the mesh is close to the blood vessels. If it is close to the blood vessels, then I have to do surgery.
I had one young lady who had the mesh very close to her major arteries. So I can shoot a dye into the blood vessels, and it will show me exactly where the blood vessels are and where the mesh is. So, I stay out of the danger zone.
Q: Does the mesh break up into pieces, and can it travel in the body?
A: No. It does not break up into pieces. Because it is a net, it cannot travel in your bloodstream. It stays in one piece and can erode through the vaginal wall and other organs, but it cannot enter the bloodstream.
Q: Are representatives from the mesh manufacturers present when you are removing the mesh?
A: Not when we remove it; when we place it, yes. When we place these products, they are there. When I place a product, I always dictate that the representative is present and that I adhere to the standards of care. The reps are there as a company representative, not to teach you or anything. I enjoy them being there; I have no issues.