June 15, 2016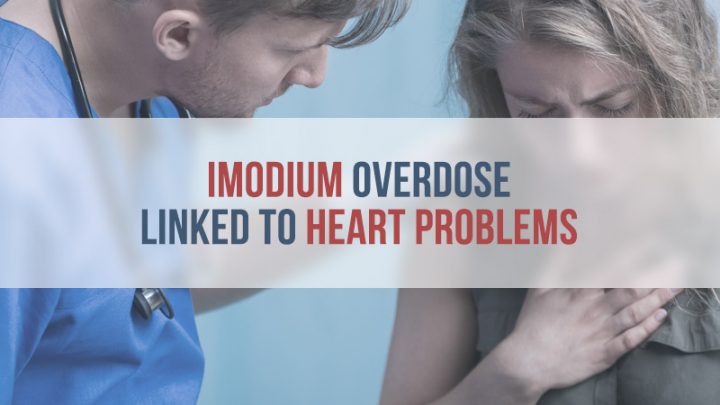 The U.S. Food and Drug Administration warned that taking more than the recommended dose of the popular diarrhea medicine Imodium (loperamide) can cause severe heart problems and even lead to death. Pharmacists worry that some with opioid addiction are turning to the low cost drug to reduce withdrawal symptoms or get high.
"The majority of reported serious heart problems occurred in individuals who were intentionally misusing and abusing high doses of loperamide in attempts to self-treat opioid withdrawal symptoms or to achieve a feeling of euphoria," the agency said in its safety communication.
The FDA received 48 adverse events related to Imodium, and while some overdoses were accidental, the majority of these issues stemmed from intentional abuse. Some adverse events linked to the medication include irregular heartbeats, heart attack, loss of consciousness and other serious heart problems. Of these cases, 10 ended in death, while 31 people ended up in the hospital.
Symptoms of an overdose include fainting, rapid heartbeat or irregular rhythm and unresponsiveness. The maximum approved dose for over-the-counter use is eight milligrams a day and 16 milligrams for prescription use. People abusing the drug took up to 300 milligrams.
About 2.1 million people addicted to or abusing powerful painkillers, and experts fear this seemingly harmless medication could contribute to the epidemic.
People Addicted to Opioids Turn to Imodium
One in five Americans has a family member addicted to painkillers, according to a Kaiser Family foundation survey. And about four in 10 know someone addicted to these drugs. With new legislation and tougher regulations, addicts are turning to alternative methods of achieving the effects of painkillers.
That's because loperamide is a mu-opioid agonist, and it works similarly to morphine. Imodium works primarily in the stomach, but in high doses the drug has psychoactive effects. The FDA first approved the drug in 1976, but reports of serious adverse events didn't begin until about 2010.
Other medications, such as the heartburn drug Zantac, taken with Imodium may increase the risk. The FDA says abusers use this technique to increase Imodium's absorption and penetration of the blood-brain barrier, "enhancing its euphoric effects."
"Loperamide's accessibility, low cost, over-the-counter legal status and lack of social stigma all contribute to its potential for abuse," William Eggleston, an author of the case study and a pharmacist at Upstate New York Poison Center, said in a news release. "Health care providers must be aware of increasing loperamide abuse and its under recognized cardiac toxicity. This is another reminder that all drugs, including those sold without a prescription, can be dangerous when not used as directed."
The FDA appealed to physicians to "consider loperamide as a possible cause of unexplained cardiac events."