Christopher A. Walker, MD, FACOG, FICS, FPMRS
Expert Contributor
Expertise
Transvaginal Mesh Removal
Urogynecology
Cosmetic and Robotic Surgery
Acknowledgments
Compassionate Doctor Recognition Award
Best Doctors in America
The Most Outstanding OB/GYN at Florida Hospital
School
University of the West Indies
Residency
University of Kansas Medical Center
Contact
801 N. Orange Avenue, Suite 710  Orlando, FL 32801
(407) 648-9400
As a board-certified urogynecologist, Walker has extensive experience in a number of conditions unique to women's pelvic health. In addition to all matters dealing with reproductive health and issues that a woman would go to a gynecologist for — such as annual pap smears, fibroids and heavy periods — he also treats stress urinary incontinence (SUI) and pelvic organ prolapse (POP), conditions that affect many women after childbirth.
But what sets Walker apart is his talent as laparoscopic surgeon. He is a certified robotic surgeon who uses cutting-edge robotic technology.
He is one of the few doctors with extensive experience surgically removing problematic transvaginal mesh and reconstructing damaged tissues in the vagina. He typically sees several women with mesh issues daily and works with a team of surgeons and therapists to help these women regain their lives after the devastating complications of mesh.
According to Walker, it isn't uncommon for in-growth of surgical mesh to damage 80 percent of the vaginal wall. He favors the use of biologic human skin grafts to reconstruct the sensitive tissues of the pelvic area following the destruction mesh can cause. His patients have a phenomenal rate of success with treatment.
Walker received his medical degree from the University of the West Indies. Prior to moving to the United States, he practiced family medicine in Jamaica. After he moved to the states, he studied at the University of Texas and completed his OB/GYN residency at the University of Kansas Medical Center. He studied there under internationally renowned urogynecologist Dr. Kermit Krantz.
Walker honed his skills as a laparoscopic surgeon and focused on complex gynecologic reconstructive surgery. Currently he specializes in evaluating and treating numerous pelvic-floor disorders. At his office at UroGynSpecialists of Florida, he has a team dedicated to serving women suffering from complications of transvaginal-mesh implants.
Although he is an experienced surgeon, Walker is also an advocate for preventative care and provides many non-surgical options including muscle-relaxing injections and pelvic-floor therapy.
He has won research awards and published many of his articles in peer-reviewed medical journals. As a member of many professional organizations, he stays up to date on the latest developments in his field.
He is certified by the American Board of Obstetrics and Gynecology and is a member of several professional groups, including:
American Urogynecologic Society (AUGS)
International Urogynecological Association
International Continence Society (ICS)
American Association of Gynecologic Laparoscopists
American Academy of Cosmetic Surgeons
International Society of Cosmetogynecology
International Society for the Study of Women's Sexual Health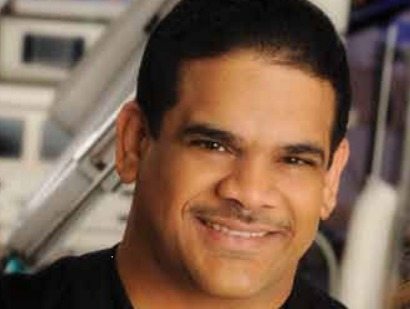 Doctor Helps Women Who Suffer from Transvaginal Mesh Complications
Urogynecologist Christopher Walker is experienced in treating women who suffer from transvaginal mesh complications and specializes in mesh removal and revision surgery.
Learn More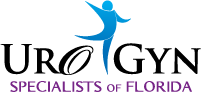 Q&A with Dr. Christopher Walker, Transvaginal Mesh Specialist
Dr. Christopher Walker specializes in transvaginal mesh revision surgery and treating pelvic floor disorders. He answered Drugwatch's questions about mesh.
Learn More
Dr. Christopher Walker Offers Hope to Women Suffering from Transvaginal Mesh Complications
Learn More
What advice would you give to someone considering a device implant?
What are some causes of SUI?
What are some of the complications you've seen from transvaginal mesh?