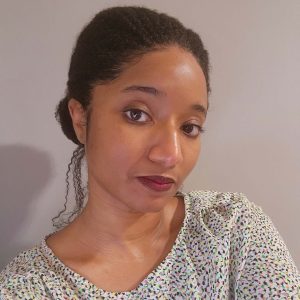 Támara Hill, MS, NCC, CCTP, LPC
Clinical Psychotherapist
Last Modified: October 11, 2022
Támara Hill, MS, NCC, CCTP, LPC, is a clinical psychologist, child and family licensed therapist and board certified clinical trauma therapist.
In her private practice, she specializes in working with children and adolescents who suffer from mood disorders, trauma and disruptive behavioral disorders. She also works with young and older adults struggling with grief and loss or life transitions.
Hill strives to help clients actualize their strengths in their home environments and in their relationships within the community. She credits her career passion to a "divine calling" and is internationally recognized for corresponding literary works as well as appearances on radio and other media platforms. She is an author, family consultant and founder of Anchored Child & Family Counseling.
Hill received her Bachelor of Arts in psychology and minor in forensic science from Chatham University and Carlow University. She received a Master of Science in clinical psychology from Carnegie Mellon University.
She frequently speaks at conferences and was a keynote speaker for the 2019 Bridging the Gap conference in Atlanta for the National Board for Certified Counselors.
Hill is a member of the International Association of Trauma Professionals. Her mental health YouTube channel had nearly 2 million views in 2021.
Her book, "The Racial Trauma Handbook for Teens," will be published in 2023.
About Drugwatch's Experts
Drugwatch's experts are authorities in their fields. Their personal experiences and professional expertise make them uniquely qualified to review our content for accuracy and verify that the information you read here is trustworthy, comprehensive and consistent with the latest evidence-based research.