ADHD Therapy for Adults
There are many effective ADHD therapies for adults. Typical treatments involve medications, psychological counseling and therapy, and alternative interventions. Some experts recommend cognitive behavioral therapy or exercise to reduce ADHD symptoms.
What Are the Benefits of ADHD Therapy for Adults?
Studies show that medications help most adults with attention-deficit/hyperactivity disorder who struggle to maintain periods of concentration and focus and control impulsive behavior. Psychopharmacological treatments also improve emotional behavior measures in people with ADHD.
For those who take medication for adult ADHD, research shows that mental health therapy — specifically cognitive behavioral therapy, either individually or in groups — improves patient outcomes for at least 12 months.
ADHD can be a lifelong issue, especially for those not diagnosed until adulthood. Symptoms can interfere with careers and the enjoyment of personal time and family life, making it best to seek therapy no matter your age.
What Are the Challenges of Treating Adult ADHD?
There are challenges to treating adult ADHD, including health risks involved in taking stimulants, the most popular medications prescribed for ADHD. Some experts say there are insufficient reliable studies on their long-term effects. Researchers also don't know enough about the benefits and risks in older adults.
Clinicians struggle to diagnose adult ADHD because a clinical diagnosis depends on establishing ADHD symptoms in childhood, which is often not possible, and self-reporting, which is not always reliable.
There are high rates of psychiatric comorbidity (the ongoing presence of at least two medical conditions) associated with ADHD. Other medical conditions that are often present include mood disorders or substance abuse disorders. For example, some people may have anxiety with ADHD or anxiety instead of ADHD. Because other conditions often have the same symptoms as ADHD, diagnosing ADHD is challenging.
Advertisement
Real Therapy, Done Online
BetterHelp offers flexible scheduling so you can make time for therapy in between meetings, classes, child care, and more. Get 20% off your first month.
Get Started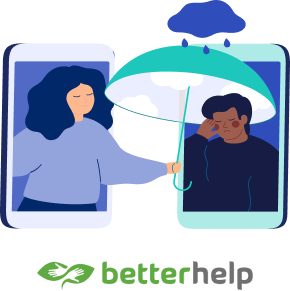 Types of Therapy for Adult ADHD
Adult ADHD has several types of recommended therapy. First-line therapy is medication, which comes in different groups. Stimulants, which contain either methylphenidate or amphetamines, are the most often prescribed by physicians. For those who don't tolerate stimulants, doctors may prescribe nonstimulants or another family of drugs.
ADHD medications prescribed for adults include:
Antidepressants: Bupropion, monoamine oxidase inhibitors, tricyclic antidepressants, Venlafaxine
Nonstimulants: Strattera, Guanfacine, Clonidine
Stimulants: Ritalin, Adderall, Concerta, Daytrana, Focalin and Vyvanse are a few stimulant medications.
Although studies show that medication is the most effective treatment for ADHD, some researchers and doctors suggest cognitive behavioral therapy as an alternative to medication. It is important to find a provider you can work with to determine what the best strategy is for your unique condition.
Research shows that talk therapy and lifestyle changes work better alongside properly dosed prescription medication. Nonpharmacological treatments alone either lack efficacy in treating ADHD symptoms or have a limited effect.
The combination of medication and cognitive behavioral therapy gives people a more significant reduction in symptoms, according to research. Results of one study revealed reduced inattention and emotional symptoms and improved quality of life with CBT and medication. Similarly, dialectical behavior therapy helped with core symptoms and quality of life, even six months after treatment.
Types of mental or behavioral health therapies for treating adult ADHD include:
Cognitive behavioral therapy, or CBT, to reframe thinking and implement coping strategies.
Dialectical behavioral therapy, or DBT, to provide emotional regulation and control.
Psychotherapy to build coping strategies.
Adults with ADHD may explore different behavioral or mental health therapies alone or in combination with medication to learn skills that may help manage ADHD symptoms throughout their lives.
Can Alternative Therapies Help Adults With ADHD?
Alternative therapies are most effective when used complementary to mainstream ADHD therapy. There are coping strategies that aren't proven to relieve ADHD symptoms to the same degree as recognized treatments. Medical professionals need, and request, more peer-reviewed data to understand if and how these interventions work.
Occupational therapy or coaching to build skills, changing the patient's environment, and introducing systems for life success have been successful with some ADHD patients.
A new treatment called transcranial direct current stimulation has also shown promise in one study when combined with DBT. Another novel therapy being examined is transcranial magnetic stimulation. Researchers who examined peer-reviewed literature about the treatment have said more large-scale studies are needed to determine its benefits.
Although studies establish the relationship between the gut microbiome and the central nervous system, not enough evidence exists yet that shows a clear relationship between the gut and ADHD. More research is needed.
Several studies have found that exercise has an impact on ADHD symptoms, but experts warn these findings should be interpreted with caution until more rigorous trials are performed.
Bikram yoga classes yielded no cognitive benefits or mood outcomes in one study. However, a systematic review of studies using mindfulness interventions for ADHD found that mindfulness training or structured programs with mindfulness aspects "appear useful for patients who respond partially or not at all to drug therapy."
If you think you may be one of the eight million adult Americans with ADHD, talk to your doctor about a diagnosis and viable treatment.
Advertisement
Professional Therapy, Done Online
A licensed therapist with BetterHelp can provide professional support and guidance, on your schedule. Sign up and get matched in as little as 48 hours.
Get Started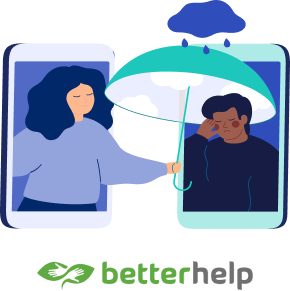 Please seek the advice of a medical professional before making health care decisions.
Share This Page:
How can we improve this page?
Thank You for Your Feedback
We appreciate your feedback. One of our content team members will be in touch with you soon.
We appreciate your feedback. One of our content team members will be in touch with you soon.
Who Am I Calling?
Calling this number connects you with a Drugwatch representative. We will direct you to one of our trusted legal partners for a free case review.
Drugwatch's trusted legal partners support the organization's mission to keep people safe from dangerous drugs and medical devices. For more information, visit our partners page.