ADHD Causes
Scientists aren't sure what causes ADHD. Possible ADHD causes include genetics, environmental toxins, tobacco use during pregnancy and low birth weight. There is no known way to prevent or cure ADHD, but there are effective ways to manage symptoms.
What Causes ADHD?
Brain structure and function changes cause ADHD. These changes may happen during prenatal development or later in a child's life while the brain is still growing, but scientists don't know why they occur.
Research suggests genetics may play a role. However, other factors may also influence the process. Potential causes under exploration include trauma, illness, maternal drug use, premature delivery and nutrient deficiencies.
Sometimes people diagnosed with ADHD as children no longer qualify for that diagnosis in adulthood. They could have received a misdiagnosis as a child or learned to manage their symptoms well enough that they no longer interfere with daily life. However, ADHD has no cure.
Genetics' Potential Role in ADHD
Research suggests genetics may play a significant role in the development of ADHD. Parents and siblings of those with ADHD are also more likely to have the condition. Recent research suggests that ADHD probably doesn't have a single genetic characteristic but is likely the result of many genetic variations passed on within families.
ADHD shares many of the same risk genes as autism spectrum disorders. A 2022 study published in Nature Genetics revealed that the genes differentiating the two conditions are correlated with cognitive traits. These findings suggest that a distinction between ADHD and autism emerges during cognitive development.
Illnesses, Injuries and Traumas
Mothers exposed to extreme stress while pregnant may be more likely to have babies with ADHD. A 2022 study found that children born to mothers who had suffered the effects of tropical cyclone Aila in 2009 had more pronounced symptoms of ADHD later in life than children from the control group.
Illness may also play a role. A 2022 study of 17 babies with fetal pleural effusion, for example, found that some infants were later diagnosed with developmental conditions like ADHD. Fetal pleural effusion is rare and more research is needed to determine the role different illnesses may play in ADHD.
Research is ongoing, but has not yet conclusively determined a connection between brain trauma and ADHD. A 2020 study in Open Access Emergency Medicine, for example, observed that rates of ADHD were not higher for those with traumatic head injuries than those without.
Advertisement
Real Therapy, Done Online
BetterHelp offers flexible scheduling so you can make time for therapy in between meetings, classes, child care, and more. Get 20% off your first month.
Get Started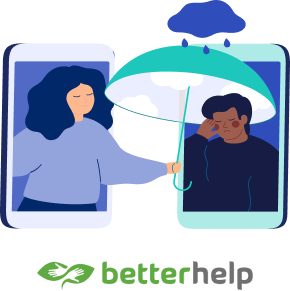 Environmental Toxins
Exposure to environmental toxins may alter brain development enough to cause ADHD. Research has established a link between ADHD and exposure to per- and polyfluoroalkyl substances. PFAS or "forever chemicals" accumulate in the brain and may have neurotoxic effects when present in large amounts.
However, the effects of chemical exposure can be complicated and more research is needed. One 2022 study, for example, found that babies born to mothers with higher levels of exposure to perfluoroalkyls (manufactured chemicals used in products such as carpeting, packaging and firefighting foam) were less likely to show symptoms of ADHD at 8 years of age. These substances have been linked to various cancers and other serious health issues.
Medications Taken During Pregnancy
Current research suggests that taking antidepressants and antipsychotics while pregnant does not increase the baby's risk of ADHD.
Research has suggested a possible link between ADHD and long-term acetaminophen (Tylenol) use while pregnant. While studies support prenatal acetaminophen exposure as a risk factor, there is some debate about the potential extent of its impact.
Smoking and Alcohol Use During Pregnancy
Mothers who take drugs while pregnant may increase their baby's risk of developing ADHD. Prenatal exposure to methamphetamines produces hyperactivity in rats with symptoms similar to ADHD.
Children also have a higher risk of ADHD if their mothers smoked during pregnancy. Studies have shown mixed results regarding alcohol and cannabis use. Some have found a correlation between maternal use of these drugs and ADHD; others have not.
Using multiple substances during pregnancy may put your baby at higher risk for ADHD. A 2022 study published in JAMA Psychiatry found that a child's risk of ADHD rose 21% for each additional substance used during pregnancy.
Low Birth Weight
Low birth weight is correlated with a higher risk of ADHD, perhaps due to a lack of nutrients available to the brain during development.
A recent study associated low birth weight with ADHD symptoms in children ages 9 to 17, especially males. However, the study did not find the same high rates of ADHD symptoms in adults with low birth weights.
Premature Delivery
A July 2022 study found that babies born highly premature or with extremely low birth weights had similar rates of ADHD to babies in the control group. ADHD was slightly more common in the premature and low birth weight group, but there was not a statistically significant difference. Reportedly 7% of those children were diagnosed with ADHD later in life compared to 5% of the control group.
Breastfeeding may help lower premature infants' risk of developing ADHD. A 2022 study published in JAMA Pediatrics found that preterm infants with higher maternal milk intake had fewer symptoms of ADHD at age 7 than those not exclusively breastfed.
What Doesn't Cause ADHD?
As researchers search for a definitive cause of ADHD, they also rule out things that don't cause it. For instance, studies have shown no link between an ADHD diagnosis and vaccinations during pregnancy. Current medical advice suggests that pregnant women receive all of their recommended vaccinations.
The CDC notes that research does not indicate a link between consuming sugar, watching TV and playing video games and ADHD. Additionally, parental styles and social factors are not causes of this medical condition.
Why Are ADHD Cases on the Rise?
The number of U.S. children diagnosed with ADHD has risen markedly over the past two generations, prompting suspicion that children are being exposed to certain triggers.
It's impossible to determine whether more of today's children develop ADHD versus children in the past. Instead, the increase could be from changes in how ADHD is defined or identified.
Can You Reduce the Likelihood of ADHD?
There's no known way to prevent ADHD. Researchers are working to identify things to help, but specific recommendations haven't yet been established.
Many online sources suggest that a healthy diet may help prevent ADHD or manage symptoms. While these claims aren't validated with sufficient data, nutrition-rich diets benefit overall health.
Advertisement
Professional Therapy, Done Online
A licensed therapist with BetterHelp can provide professional support and guidance, on your schedule. Sign up and get matched in as little as 48 hours.
Get Started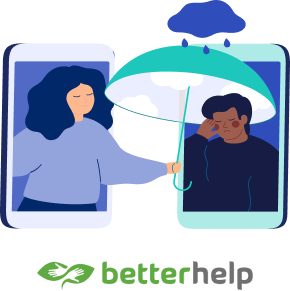 Please seek the advice of a medical professional before making health care decisions.
Share This Page:
How can we improve this page?
Thank You for Your Feedback
We appreciate your feedback. One of our content team members will be in touch with you soon.
We appreciate your feedback. One of our content team members will be in touch with you soon.
Who Am I Calling?
Calling this number connects you with a Drugwatch representative. We will direct you to one of our trusted legal partners for a free case review.
Drugwatch's trusted legal partners support the organization's mission to keep people safe from dangerous drugs and medical devices. For more information, visit our partners page.