One Canadian reviewer wrote that Mirena is considered the "gold standard" levonorgestrel-releasing IUDs with more than 2,000 studies published on its uses in gynecology and family planning. It's approved in most countries around the world for contraception and in many, including the United States, for heavy menstrual bleeding.
Overall, women are highly satisfied with their Mirena and other IUDs, even though more than half reported moderate to severe pain when they were implanted, according to a study published in the Journal of Family Planning and Reproductive Health Care, with 83 percent reporting being happy or very happy.
Mirena has been studied for everything from acne to weight gain.
Early Studies of Mirena
The first human studies of Mirena were published in 1980 and involved 10 volunteers between the ages of 23 and 34. None of the women became pregnant during the study.
Since before Mirena was introduced in Finland in 1993, a number of studies have documented that Mirena is safe and extremely effective at preventing pregnancy.
A number of studies have documented that Mirena is safe and extremely effective at preventing pregnancy.
Mirena was studied for safety and efficacy in large clinical trials in Finland and Sweden involving 1,169 women ages 18 to 35. The study participants who used Mirena for up to five years had each been pregnant before and had no history of ectopic pregnancy or pelvic inflammatory disease within a year before the study. The participants were mostly white and more than 70 percent had used intrauterine devices. The trials found pregnancy rates of less than 0.2 per 100 women in the first year, and the five-year rate was about 0.7 per 100 women.
Even after a drug or medical device is approved for market, studies continue because there are limitations on what can be learned before a drug or device is approved, and it's not possible to have complete safety information until it is more widely used. A true picture of a product's safety and effects evolves over time.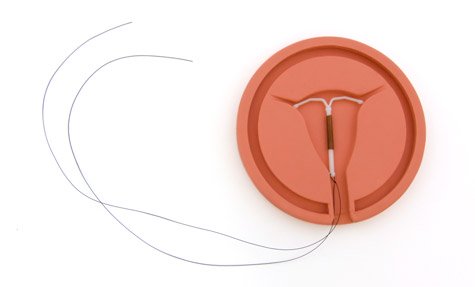 Mirena is implanted in the uterus, as represented above
In addition to safety and effectiveness, ongoing research can explore new uses for the product and recommended changes to how it is administered. It can document dangerous side effects and dismantle myths.
With Mirena, the research has continued around the world to this day, nearly 40 years after the first animal studies.
For instance, Bayer is now sponsoring a study about the effectiveness of Mirena beyond five years of use and up to eight years. The study also aims to assess bleeding patterns and safety during the extended use. Researchers in St. Louis have already turned up evidence that the device is effective two years beyond its FDA-approved five years of use.
Safety and Efficacy of Mirena
Researchers who looked at Mirena's effects have uncovered unexpected incidence of some serious side effects, as well as comparing the best times and circumstances for implantation of the devices. They have shown that Mirena is effective at preventing pregnancy and reducing excessive menstrual bleeding.
Effects on Menstrual Bleeding
Mirena has also been studied for the treatment of heavy menstrual bleeding. One such study involved women aged 26 to 50 with heavy bleeding who used Mirena for between seven and 295 days. In the study, the most common adverse reactions were changes in uterine and vaginal bleeding at nearly 52 percent, amenorrhea, or the absence of menstruation at nearly 24 percent, abdominal pain at 12.8 percent, and headaches or migraines at 7.7 percent. In addition, 7.2 percent of the women in the studies developed acne, while 6.4 percent had a depressed or altered mood and 6.3 percent had heavy periods.
A study by Bayer researchers of women with unexplained, heavy menstrual bleeding in 2012 involved more than 150 patients and found statistically significant long-term reductions in menstrual blood loss. Another review conducted in Ontario found Mirena was an effective, cost-effective treatment for unexplained heavy menstrual bleeding, improving quality of life and menstrual blood loss, and is well-tolerated compared with other treatments, such as hysterectomy.
Mirena's Real-World Effects
Did You Know
Researchers found that an increase in the use of IUDs correlated with a decrease in permanent sterilization rates.
Researchers in the U.S. published a study in 2017 that examined databases of women who had various forms of intrauterine devices, as well as women who had undergone tubal ligation or occlusion. Those researchers found that an increase in the use of IUDs correlated with a decrease in permanent sterilization rates, suggesting that increasing numbers of women prefer reversible methods of long-term contraception over permanent sterilization.
An analysis in Brazil found that providing levonorgestrel IUDs at no cost to low-income women reduced unwanted pregnancies and probably averted maternal and child deaths, as well as unsafe abortions.
Urogynecologist Dr. Christopher Walker details some of the complications he's seen from Mirena
Expulsions
In 2017, researchers at the University of Helsinki published the results of a study to compare expulsions and adverse events in patients who had intrauterine devices that release levonorgestrel, such as Mirena, implanted after first- and second-trimester abortions. The researchers compared patients who had the devices inserted immediately after giving birth to a group who had the IUDs inserted two to four weeks after. The first group had a higher expulsion rate – 27.5 percent, compared to 4 percent in the first three months – but no other increase in complications. The researchers concluded that immediate insertion limits the cost effectiveness of using the devices.
Fact
An IUD expulsion is when an IUD falls out or is pushed out of its ideal location at the top of the uterus.
Researchers at the University of Utah examined differing expulsion rates for women who had received levonorgestrel IUDs, copper IUDs and contraceptive implants before being discharged from the hospital after giving birth. The women in the study who used the levonorgestrel IUDs had higher expulsion rates at 17 percent, compared to 4 percent of copper IUD users. In addition, the study found that 80 percent of patients continued the use of IUDs and implants at six months after giving birth.
Harvard researchers found that women who had copper IUDs were more likely to experience expulsion and pregnancy than women who had levonorgestrel IUDs — 10.2 percent, compared to 4.9 percent for expulsions and 1.6 percent vs. 0.1 percent for pregnancy.
Perforation and Dangerous Pregnancies
Researchers in Germany found that lactation and childbirth increase the risk of IUD perforation.
A review of available data by a Canadian researcher found that women who use levonorgestrel-releasing IUDs and get pregnant are more likely to have an ectopic pregnancy than women who use a copper IUD — 27 percent compared to 15 percent. However, because there are fewer pregnancies for women who use the levonorgestrel IUDs, the total number of ectopic pregnancies is lower. This review also found that most women experience little or no pain when their levonorgestrel-releasing IUD is inserted. A study found that 57.9 percent of women had little or mild pain when they had the Mirena implanted. Additionally, the rate of perforation was 1.4 per 1,000 women or one in 714 placements.
Georgia researchers found that use of intrauterine devices by women aged 25 and younger carries low levels of risk for such things as perforation, infection, and heavy bleeding, that may not be clinically meaningful. In addition, younger women have a higher risk of expulsion with copper IUDs than older women.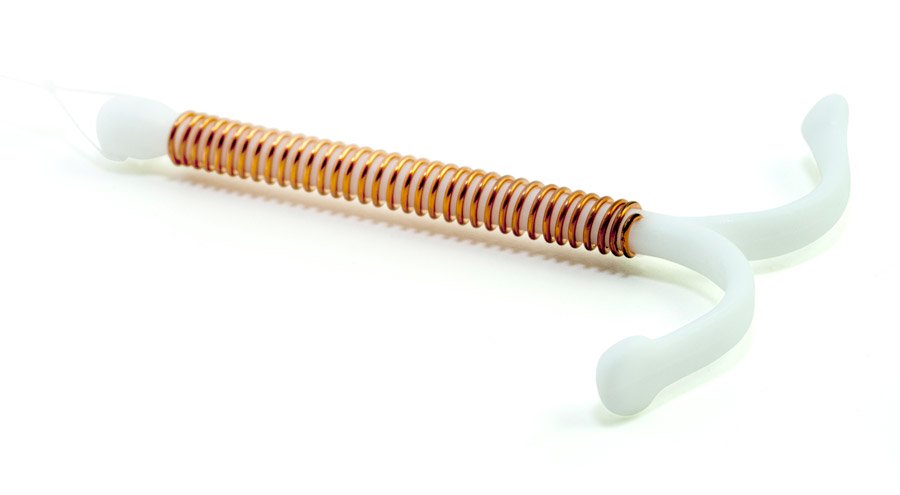 Younger women have a higher risk of expulsion with copper IUDs than older women
A post-marketing safety study over a 1-year observational period reported that lactation at the time of insertion of an IUD was associated with an increased risk of perforation. In this study, for Mirena users, the incidence of uterine perforation was reported as 6.3 per 1,000 insertions for lactating women, compared to 1.0 per 1,000 insertions for non-lactating women.
Cancer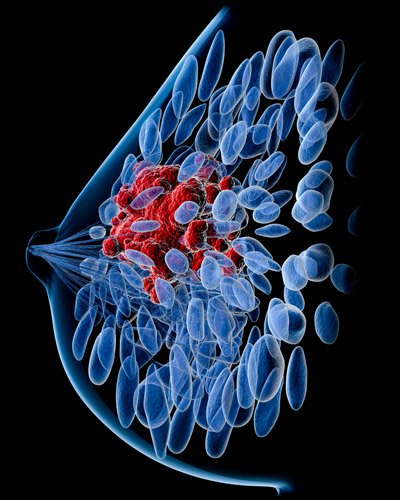 Some studies suggest a link between Mirena and breast cancer, while others say there is no increased risk
Studies of Mirena and cancer have produced mix results. Some studies suggest a possible link between Mirena and an increased risk of breast cancer, while others say there is no increased risk.
Studies have also suggested that Mirena may actually lower the risk of other forms of cancer, including endometrial, ovarian, pancreatic, and lung.
One study alone by Finish researchers found that levonorgestrel-releasing IUDs may protect against cancers of the endometrium, ovaries, pancreas and lung, while increasing breast cancer risk. The study found more cancer, in general, among women who used the IUDs.
A possible explanation for the reduced incidence of endometrial and ovarian cancers is the effect of the levonorgestrel, which reduces endometrial cell proliferation, ovulation, and menstrual bleeding. Lower lung and pancreatic cancer rates may be the result of healthier lifestyles of IUD users, who are less likely to smoke.
Researchers were unsure about the explanation for the increase in breast cancer, but suggested it may be linked to other factors in the bodies of women who use the IUDs to treat heavy menstrual bleeding.
Other Side Effects and Complications
Researchers in Canada who reviewed information from the FDA's Adverse Events Reporting System reported in 2015 that they found a higher than expected number of reports of intracranial hypertension.
Researchers in the Netherlands concluded that insertion of levonorgestrel-releasing intrauterine systems can take place at any time during the menstrual cycle as there was no apparent increased level of pain during menstruation.
An analysis of more than 2,100 patients found that hormonal IUDs, as well as hormonal injections and implants, worsen acne on average.
Please seek the advice of a medical professional before making health care decisions.
Author
Elaine Silvestrini is a career journalist with a strong desire to learn, explain, and help people. At Drugwatch, Elaine has reported about trials over whether talcum powder caused ovarian cancer and allegations that Androgel causes heart problems in patients who use it. She has chronicled the billions of dollars generated for big pharmaceutical companies by certain drugs and efforts to warn consumers about the dangers of specific medical problems. Elaine has received six health literacy certificates for completing courses offered by the Centers for Disease Control and Prevention. She brings more than 20 years of experience covering state and federal court systems, learning the intricacies of criminal and civil law, developing investigative pieces about how the law affects people's lives and digging through and digesting reams of court records on a daily basis.