Clarus Therapeutics Plans IPO, Oral Testosterone Drug
Fact-Checked
Editors carefully fact-check all Drugwatch content for accuracy and quality.
Drugwatch has a stringent fact-checking process. It starts with our strict sourcing guidelines.
We only gather information from credible sources. This includes peer-reviewed medical journals, reputable media outlets, government reports, court records and interviews with qualified experts.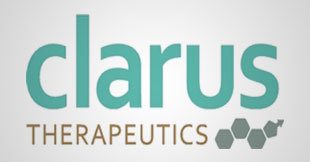 Amid the ongoing controversy over the safety of testosterone therapy, the maker of a new medication for low testosterone (Low T) plans an $86.2 million initial public offering (IPO) later this year.
Clarus Therapeutics hopes to have its oral testosterone drug, Rextoro, to the Food and Drug Administration (FDA) for review by November. This marks Clarus's second push for an IPO. The company pulled an earlier IPO bid in 2011 because of a weak market for new life science offerings.
Rextoro is in phase IV trials to evaluate potential problems. The company faces an uphill battle for FDA approval with a growing number of safety concerns associated with testosterone medications. In its recent federal filing, Clarus revealed that during the Rextoro clinical trials, two men suffered heart attacks and two others had serious cardiovascular reactions.
Dangerous Trend
In the past decade, low testosterone — known as hypogonadism — has become a popular malady, prompted by slick marketing campaigns and a growing population of older men who are undergoing natural bodily changes, including decreased muscle mass, dwindling energy and low libido. Prescriptions for Low T drugs have more than tripled, with commercials promoting the therapy as a cure-all. It's become so popular that Low T clinics have popped up nationwide. AndroGel and Axiron are the two most heavily marketed Low T drugs.
Many doctors consider the trend dangerous. While the drugs do increase lean muscle mass and sex drive, they are also linked to several side effects, including heart attacks.
Dr. Sidney Wolfe, founder and senior adviser of the Health Research Group at Public Citizen, petitioned the FDA to add a black-box warning to all testosterone products, warning of cardiovascular side effects.
"Why, in the face of increasing evidence of risk of heart attacks and other cardiovascular disease, has the FDA not veered from its uninformed position, articulated more than four months ago, that it 'has not concluded that FDA-approved testosterone treatment increases the risk of stroke, heart attack or death'?" he told Drugwatch.com. "This dangerous regulatory deficiency–certainly fueled by massive U.S. direct-to-consumer promotion– increases the urgency of prompt, adequate box warnings so that the overuse, inappropriate use can be attenuated."
Oral Drug Cuts Risk to Women, Kids
If approved, Rextoro will be one of the few oral medications for Low T. The company submitted its new drug application to the FDA in January.
Rextoro, which is a soft gel capsule, is a combination of testosterone mixed with a fatty acid to create an inactive version of the hormone. It is then converted to testosterone by the body's enzymes. One or two capsules are taken twice a day with a meal. Clarus officials said the oral medication will make taking the drug more convenient and easier. The company also noted that the oral product would eliminate the risk of transferring testosterone to women or children.
"We believe a large number of men with T deficiency remain untreated or do not adhere to their T-replacement therapy because of dissatisfaction with currently available T-replacement therapies," Clarus said in its filing with the U.S. Securities and Exchange Commission.
Wolfe said the dangers are the same.
"There is no credible evidence that the dangers of pharmacologically-elevated testosterone levels differ depending on whether administered transdermally, by injection, or orally," he said.
Risks and Possible Delays
In its filing, the company acknowledged the potential risks of launching the drug given the ongoing FDA investigation.
"During the open public hearing portion of the advisory committee meeting, there may be negative testimony against T-replacement therapies in light of the FDA's recent safety announcement, and there may also be negative testimony against Rextoro specifically, either of which would cause our stock price to decline," the company said.
The company also said that Rextoro approval from the FDA might be delayed, limited or denied for several reasons, including the company's new drug application may be insufficient or the company may not be able to prove the drug is safe and effective.
Founded in 2003, Clarus began operations in 2004. The company doesn't have any products approved for sale and hasn't generated any sales revenue. To date, Clarus's operations have lost $71.3 million, according to reports. Clarus has nine full-time employees, including two doctors.
Clarus is no stranger to testosterone therapy. CEO Robert Dudley developed the AndroGel topical formulation, according to a report by Fierce Biotech.
If Rextoro is approved, Clarus plans to build a sales force with up to 200 representatives in the U.S., targeting endocrinologists, urologists and primary care physicians who frequently prescribe the testosterone products. Clarus also plans to launch a commercial campaign, focusing on convenience.
Share This Page:
How can we improve this page?
Thank You for Your Feedback
We appreciate your feedback. One of our content team members will be in touch with you soon.
We appreciate your feedback. One of our content team members will be in touch with you soon.