Extendicare to Settle Nursing Home Fraud, Negligence Claims for $38M
Fact-Checked
Editors carefully fact-check all Drugwatch content for accuracy and quality.
Drugwatch has a stringent fact-checking process. It starts with our strict sourcing guidelines.
We only gather information from credible sources. This includes peer-reviewed medical journals, reputable media outlets, government reports, court records and interviews with qualified experts.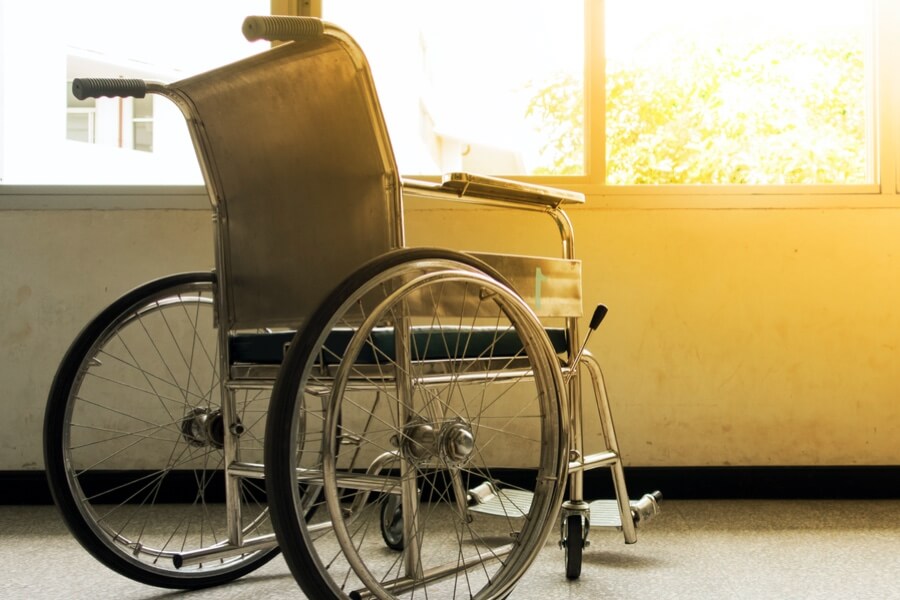 One of the nation's largest nursing home chains will pay $38 million to settle federal claims that the company inappropriately billed for physical therapy and provided poor care that was "effectively worthless," the Department of Justice reported.
The agreement reached in October 2014 is the largest failure of care settlement with a nursing chain in DOJ history and involves the attorneys general in Indiana, Kentucky, Michigan, Minnesota, Ohio, Pennsylvania, Washington and Wisconsin.
The feds filed charges against Milwaukee-based Extendicare Healthcare Services, the seventh-largest nursing home chain in the country with about 150 homes in 11 states. Allegations originated in an Ohio whistle-blower lawsuit that said the chain had several instances of nursing home abuse.
Federal authorities said the chain was guilty of under-staffing and under-training qualified nurses to care for the residents in 33 of the homes. They said it was guilty of Medicare and Medicaid fraud.
"Our seniors rely on the Medicare and Medicaid programs to provide them with quality care, ensuring that they are treated with dignity and respect when they are most vulnerable," Acting Associate Attorney General Stuart F. Delery said in a statement.  "It is critically important that we confront nursing home operators who put their own economic gain ahead of the needs of their residents."
The nursing chain "vehemently" denied any wrongdoing and settled the case to avoid extended litigation, The New York Times reported.
"We are pleased to finally put this matter behind us and look forward to continuing our efforts to deliver quality care and services to our patients and residents," Extendicare President and CEO Tim Lukenda said.
'Driven More by Profit and Less by Quality of Care'
The settlement resolves allegations from 2007 to 2013 in 33 of Extendicare's facilities in eight states – allegations officials say stem from the chain's emphasis on profit over patient care.
"These problems stemmed in large part from Extendicare's business model — a model that was driven more by profit and less by the quality of care it provided," Joyce R. Branda, an acting assistant attorney general told The Times.
According to federal officials, the company also billed Medicare and Medicaid for "materially substandard skilled nursing services and failed to provide care to its residents that met federal and state standards of care and regulatory requirements."
The list of claims of abuse and neglect is also long and disturbing. For example, the government said the nursing chain's lack of proper staffing led to serious falls, head injuries and terrible bedsores – also called pressure ulcers, which can cause fatal infections. Some patients were dehydrated and malnourished, leading to hospitalizations that could have been prevented. Others did not receive needed catheters.
The company billed Medicare for an exaggerated number of rehabilitation services that did not benefit patients simply to be able to get more revenue.
One email introduced into evidence in the whistle-blower case in Pennsylvania came from an Extendicare manager who commented on a patient unable to participate in therapy because of a seizure condition as a "missed opportunity."
"Financial loss of 2300 bucks!!!!" the manager wrote in the email, the Times reported. "We have to step up and make sure that this doesn't happen again!!!!"
Class Action Lawsuit in California
The industry as a whole is fighting lawsuits filed by family members of abused residents as well as government officials. It's common enough that some facility owners routinely hide their identity behind a number of different company names to avoid liability and civil lawsuits.
Nowhere is this more apparent than California, the state with the most nursing homes in the country, most of which are for-profit.
Attorneys in October 2014 filed a class-action lawsuit against businessman Shlomo Rechnitz, owner of the largest number of nursing homes in the state. Lead plaintiff Raymond Foreman sued Rechnitz for failing to disclose reports of abuse and neglect and under-staffing in 57 of his homes.
Police conducted several investigations of burglary, physical and sexual assault at one of the homes, the South Pasadena Rehabilitation Center.
The suit also says the owner and his companies "have a history of failing to comply with laws and regulations" and "did not devote sufficient financial resources to protect the health and safety of residents and ensure resident rights were not violated, and instead diverted those resources to create ill-begotten profits for defendants."
Rechnitz denies the accusations.
"This lawsuit is filled with baseless and untrue allegations," Rechnitz lawyer Stephen Garcia said in an email to Courthouse News.
Share This Page:
How can we improve this page?
Thank You for Your Feedback
We appreciate your feedback. One of our content team members will be in touch with you soon.
We appreciate your feedback. One of our content team members will be in touch with you soon.