Defense Bill Could Bypass FDA Drug, Device Approvals
Fact-Checked
Editors carefully fact-check all Drugwatch content for accuracy and quality.
Drugwatch has a stringent fact-checking process. It starts with our strict sourcing guidelines.
We only gather information from credible sources. This includes peer-reviewed medical journals, reputable media outlets, government reports, court records and interviews with qualified experts.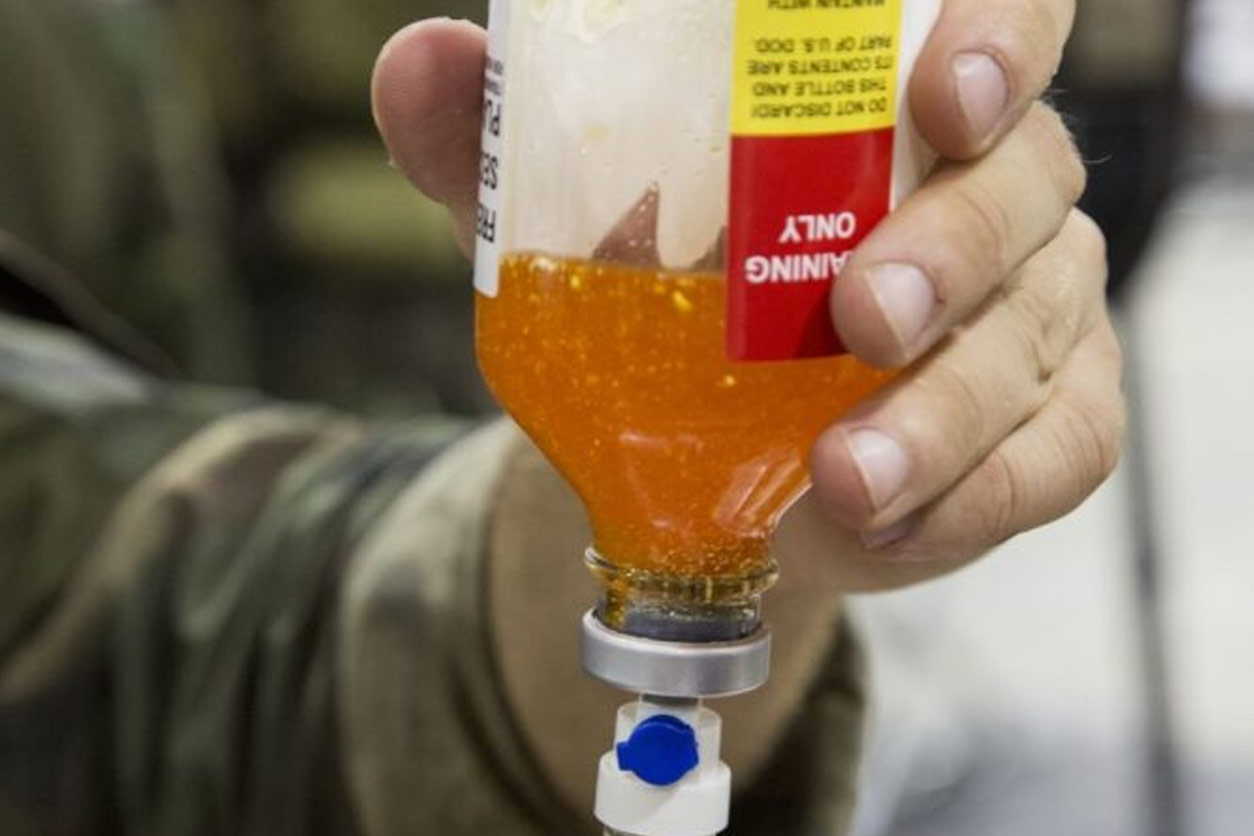 A bill before Congress would allow the Defense Department instead of the FDA to approve certain drugs and medical devices for deployed troops.
Military leaders have pushed for faster approval of medical innovations, often complaining that the FDA process takes too long.
Critics of the new plan, including congressional staff members working on the bill, worry its language could open the door for the Pentagon to introduce a wide range of medical products without FDA oversight. They warn the bill could even create a two-tiered approval system — one for medical products going to members of the military, another for drugs and devices going to civilians. For instance, they say it could lead to different flu vaccines for service members and the rest of the population.
How the Defense Bill would Change Approvals
Section 732 of the defense bill sets up a new regulatory framework that would fast-track unapproved drugs and medical devices into military service. The FDA currently is the only federal agency with this authority.
Under the bill, the defense secretary would appoint a committee to recommend unapproved medical products that should be authorized. The assistant secretary of defense for health affairs could then authorize the recommended drug or device after consulting with the head of the FDA.
The Department of Health and Human Services, the FDA's parent department, warns that the Pentagon could end up making its decisions based solely on limited information manufacturers choose to provide.
The FDA offered an alternative plan for the bill that would have sped up DOD requests for drug or device approvals, but senators rejected the idea.
Speaking in Washington, FDA Commissioner Scott Gottlieb said November 7 he was working on yet another compromise that would preserve FDA's authority over medical product safety while speeding the Pentagon's access to drugs and devices it wants on the battlefield.
"We think keeping it [approval authority] within the FDA's context is the right thing," Gottlieb said.
The commissioner's compromise would couple the FDA's existing Emergency Use Authorization (EUA) power with a process to classify drugs and devices the Pentagon wants as "breakthrough therapy." Breakthrough therapy designations allow the FDA to fast track products considered better than alternatives already on the market.
FDA Allows Some Unapproved Products for Emergencies
The FDA's Emergency Use Authorization (EUA) power allows the agency to allow medical products without full FDA approval to be used to treat what it calls CBRN threats. CBRN stands for "chemical, biological, radiological and nuclear."
The EUA empowers the FDA commissioner to allow unapproved medical products to "diagnose, treat, or prevent serious or life threatening diseases or conditions" resulting from CBRN threats when there is no suitable alternative.
Its current list of EUAs includes 21 drugs or devices for 7 conditions including anthrax, Ebola and nerve gas or other nerve agents.
The military has argued that the EUA doesn't go far enough and has kept medical innovations from other combat situations.
Freeze-Dried Plasma Debate
Freeze-dried plasma (FDP) has been a flash-point in the battle between DOD and FDA leading to the language in the bill. Plasma restores blood-clotting factors in patients who have lost blood, making it a potential lifesaver on the battlefield. But plasma also has the potential to spread serious, even life-threatening illnesses if not properly screened.
While conventional plasma is stored frozen and slowly thawed over five days, the freeze-dried version can be kept at room temperature. It can also be carried into combat by a medic or corpsman.
Plasma is provided by donors, much like regular blood donations. The U.S. military used freeze-dried plasma until the years after World War II, but production stopped after a spike in hepatitis B cases. The FDA wants to prevent blood-borne infections from contaminating future FDP supplies.
The Pentagon's Special Operations Command has sought a new generation of freeze-dried plasma since at least 2010, believing it will save lives of Navy Seals, Army Green Berets and other special operations troops who may be wounded miles from medical help.
While French troops have been using FDP since 1994, full FDA approval for freeze-dried plasma isn't expected until 2020, though Gottlieb believes that can be moved up to as early as next year.
Following a White House summit with military leaders, the FDA approved the French-made FDP for use by U.S. troops until an American-made alternative is approved. But there has not always been enough to go around. For instance, not every Marine Corps special operations unit was expected to be outfitted with the French version until late this year.
"From the very beginning, this has been a stop-gap measure," Dr. Robert Miller of the Army's Medical Material Development Activity said. "I don't think anyone believed the French FDP would replace the need of developing an FDA-licensed freeze-dried product, as it didn't meet any of the FDA's requirements — especially the glass bottles."
The Army reports that at least 16 patients have been treated for life-threatening injuries in remote combat areas and 10 of those have survived until reaching a medical care unit.
Share This Page:
How can we improve this page?
Thank You for Your Feedback
We appreciate your feedback. One of our content team members will be in touch with you soon.
We appreciate your feedback. One of our content team members will be in touch with you soon.