Federal Judge Tosses $150 Million Androgel Verdict
Fact-Checked
Editors carefully fact-check all Drugwatch content for accuracy and quality.
Drugwatch has a stringent fact-checking process. It starts with our strict sourcing guidelines.
We only gather information from credible sources. This includes peer-reviewed medical journals, reputable media outlets, government reports, court records and interviews with qualified experts.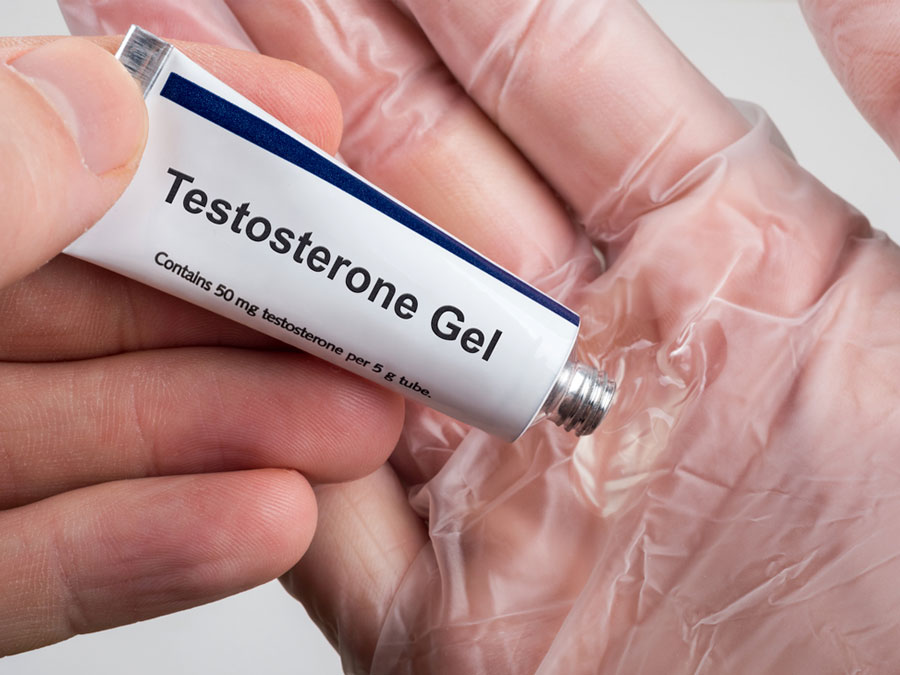 A federal judge has thrown out an "inconsistent" $150 million jury verdict for an Oregon man who suffered a heart attack four years after he started using the testosterone-replacement drug AndroGel.
The ruling orders a new trial in the first AndroGel bellwether case that went to trial over the summer and ended with a seemingly contradictory verdict. The verdict suggested that jurors found both that plaintiff Jesse Mitchell was not harmed by AndroGel and that he was harmed by the drug.
Specifically jurors ruled that Mitchell's heart attack was not caused by AbbVie's negligence, but that the company was liable for punitive damages for false marketing or fraudulent misrepresentation that harmed Mitchell.
The jury awarded no compensatory damages, saying AbbVie didn't have to reimburse Mitchell for his injuries. In determining negligence, jurors were asked to consider whether Mitchell was harmed because AndroGel was defective or dangerous. To this, the jurors said no.
But the panel still ordered the $150 million be paid in punitive damages, in other words to punish AbbVie for its conduct. To award punitive damages, jurors were told they had to find that Mitchell was harmed as a direct result of his doctor relying on false representations from the drug company.
U.S. District Judge Matthew F. Kennelly issued a ruling Friday, Dec. 22, finding these jury conclusions "logically incompatible." The judge, who is presiding over multi-district litigation for all federal lawsuits involving testosterone-replacement therapy drugs, ordered a new trial for the Mitchell case.
Verdict Called 'Internally Inconsistent'
Kennelly's 25-page opinion reviewed the evidence in the case and the legal instructions given to the jury.
"On its face, the jury's verdict appears to be internally inconsistent," the judge wrote. "By finding for Mitchell on the fraudulent misrepresentation claim, the jury necessarily found that Mitchell proved each element of that claim by clear and convincing evidence, including that Mitchell 'was damaged as a direct result of his and/or his physician's reliance on [AbbVie's false] representation.' "
But the decision to not award any compensatory damages means that jurors also found "that Mitchell had not 'been damaged.'" Kennelly continued. "Of course, it would violate the precepts of logic to assert simultaneously that a party has been damaged and has not been damaged."
After the verdict, AbbVie filed a motion seeking to overturn the punitive damage award, and Mitchell filed a motion asking the judge to award compensatory damages.
"Each side seeks to reconcile the verdict by treating those aspects of the jury's verdict that it finds favorable as the jury's true or correct findings while treating the jury's unfavorable findings as legally erroneous or unreflective of the jury's intent," Kennelly wrote. The judge said the arguments were "unconvincing," however.
Lawsuits Allege Companies Concocted Aliment
Kennelly scheduled a new trial for March 5, with a pretrial status conference scheduled Feb. 28.
Like the other plaintiffs, Mitchell maintains that AbbVie promoted AndroGel for uses beyond the specific condition for which is was approved by the U.S. Food and Drug Administration. Lawsuits maintain that testosterone-replacement therapy drug companies fabricated a condition called "Low T," which was merely the natural effects of aging.
Jurors in the second AndroGel verdict in October ordered AbbVie to pay a Memphis man, Jeffrey Konrad, $140 million in punitive damages and another $140,000 in compensatory damages.
Share This Page:
How can we improve this page?
Thank You for Your Feedback
We appreciate your feedback. One of our content team members will be in touch with you soon.
We appreciate your feedback. One of our content team members will be in touch with you soon.