'Rogue' Herpes Vaccine Trial Ignites Ethics, Safety Concerns
Fact-Checked
Editors carefully fact-check all Drugwatch content for accuracy and quality.
Drugwatch has a stringent fact-checking process. It starts with our strict sourcing guidelines.
We only gather information from credible sources. This includes peer-reviewed medical journals, reputable media outlets, government reports, court records and interviews with qualified experts.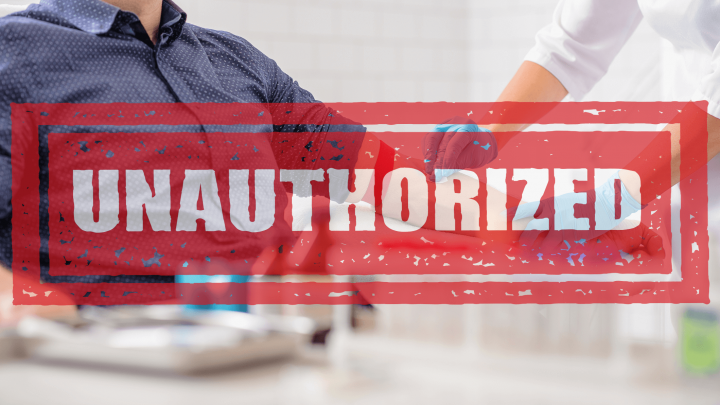 An unauthorized vaccine trial "may have violated almost every requirement" of the federal policy for protecting human research subjects. Now, a U.S. senator is demanding the Department of Health and Human Services, U.S. Food and Drug Administration and Office of Human Research Protections investigate.
Meanwhile, trial participants are left wondering about results and potential side effects, while experts are raising bigger questions about the safety and ethics in human research testing and clinical trials.
"If the reporting is accurate, this entire episode illustrates a failure in necessary governmental oversight of vaccine research as well as a failure by [Southern Illinois University] to properly oversee its research staff," Iowa Senator Charles E. Grassley said in a Jan. 4, 2018, letter to leaders of the federal regulatory agencies.
The episode Grassley refers to in his letter involves a 2016 incident in which a Southern Illinois University (SIU) professor reportedly administered an experimental herpes vaccine to patients who were not enrolled in an approved study.
"Emails from the professor reportedly stated that it would be 'suicide' if the manner in which he conducted the research were to be made public," Grassley said.
According to reports, Prof. William Halford, co-founder of Rational Vaccines, administered the vaccine to 20 American and British test subjects in a Holiday Inn Express and a Crowne Plaza Hotel without the patients' written consent. Halford eventually moved his research to the Caribbean.
"Halford's activity constitutes an extreme form of clinical research misconduct," Leigh Turner, associate professor at the Center for Bioethics, School of Public Health & College of Pharmacy at the University of Minnesota told Drugwatch. "He administered an experimental herpes vaccine to individuals in hotel rooms, failed to obtain Institutional Review Board approval for his research, did not obtain clearance for his study from the FDA, failed to properly record and report adverse events that likely occurred as a result of the investigational agent he administered, and reportedly pressured individuals to participate as research subjects in his so-called study."
SIU said it was unaware of the trials, though it owns half of the vaccine's patent. Experts say SIU is not without blame.
Universities, Institutions Have a Duty to Protect Trial Participants
Many institutions, including universities, conduct clinical trials and medical research, and these entities must closely monitor researchers.
"While it might be tempting to view Halford as a 'rogue scientist,' he was employed by SIU and his behavior needs to be situated within the context of the university that employed him and was supposed to provide oversight of his human subjects research," Turner said.
Sometimes — even when a clinical trial goes through the proper channels — lack of university or other institutional oversight can harm trial participants, especially when the focus is on profit and not on safety and effectiveness.
For example, a poorly run 2003 trial for AstraZeneca's antipsychotic Seroquel at University of Minnesota ended with the death of a trial participant, 26-year-old Dan Markingson. Dr. S. Charles Schultz, who led the trial, received thousands of dollars from drug companies.
Turner is calling for a thorough investigation of research protections programs from SIU and other institutions to prevent this type of abuse.
Federal Agencies Lack 'Regulatory Bite' to Ensure Safety
Unethical experimentation with vaccines in the U.S. is extremely rare. Still, it's apparent the FDA and Office for Human Research Protections (OHRP) lack resources and regulatory power to properly protect clinical trial participants, Dr. Michael Carome, a former senior leader at OHRP, told Drugwatch.
"As a result, human research subjects can no longer depend on OHRP to meet its obligation to protect their rights and welfare by consistently and transparently enforcing the regulations," said Carome, who is director of Public Citizen's Health Research Group.
OHRP seems to have lost its way and needs to be rebuilt or replaced with a more effective organization, and there are lessons to be learned from the herpes vaccine trials, Turner said.
"To better protect research subjects and ensure that credible allegations of research misconduct are properly investigated, we need an office that truly provides human research protections, has the regulatory bite that OHRP lacks, and conducts thorough independent investigations," he said.
Clinical trials remain valuable tools for innovation and evaluating medicines and medical devices. They may provide cutting-edge treatments for serious diseases before they are available to the public.
However, Carome urges people to ask questions when considering participating in a trial.
"Consumers should never participate in a clinical trial without taking time to review the written consent form for the trial," he said. "They should ask the researcher what the usual care would be for their disease or condition and how the procedures in the research will differ from such usual care. They should also ask who is funding the research and whether it was approved by an institutional review board."
Share This Page:
How can we improve this page?
Thank You for Your Feedback
We appreciate your feedback. One of our content team members will be in touch with you soon.
We appreciate your feedback. One of our content team members will be in touch with you soon.