U.S. Flu Season Reaches Peak, Vaccine Profits Climb
Fact-Checked
Editors carefully fact-check all Drugwatch content for accuracy and quality.
Drugwatch has a stringent fact-checking process. It starts with our strict sourcing guidelines.
We only gather information from credible sources. This includes peer-reviewed medical journals, reputable media outlets, government reports, court records and interviews with qualified experts.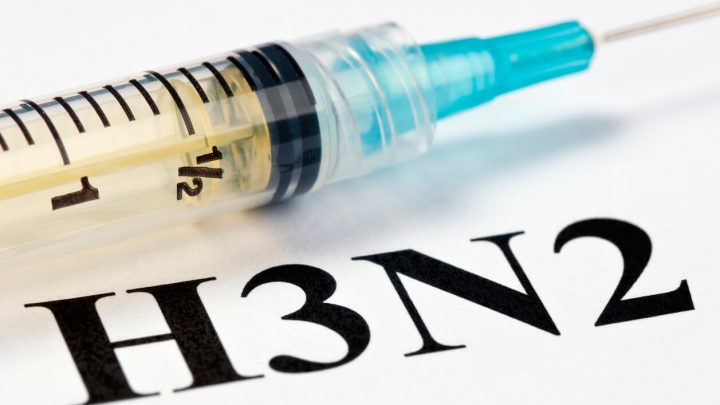 February marks the peak of flu season in the U.S., and death numbers continue to rise.
As of Feb. 3, 2018, 63 children had died and more than 124,300 people tested positive for the flu, the Centers for Disease Control and Prevention reported.
Typically, the peak of flu season runs from December to February. The 2017-18 flu season is the worst since 2009's swine flu pandemic, experts said.
"We expect that when it's this type of flu strain [H3N2] it's gonna be a tough year for flu and that's one of the real challenges," former CDC director Tom Frieden told CBS This Morning. "We're still at the peak of flu season. It'll be a few more weeks or months until flu season recedes for this year."
Part of the problem is that this season's flu vaccine was only about 30 percent effective.
Although the CDC estimates thousands have fallen ill, vaccine maker's profits remain healthy.
Still, drugmakers are scrambling to produce a better vaccine called a "universal vaccine."
Big Pharma Rakes in Flu Vaccine Profits
Americans continue to rush to doctor's offices and emergency rooms this flu season while drug companies report strong profits.
Pharma giants GlaxoSmithKline and Sanofi lead the pack.
"We delivered a strong performance in flu vaccines," Olivier Brandicourt, Sanofi's CEO, told Bloomberg. "This was driven by pandemic purchases in the U.S."
So far, Sanofi has made about $617 million in profits since flu season began, and GSK's vaccine business grew by about 76 percent.
Pharmacies such as CVS and Walgreens also benefited.
Inflated CDC numbers may be driving flu vaccine sales, said Dr. Cammy Benton of Benton Integrative Medicine in North Carolina.
Benton spent years researching the flu vaccine.
The CDC's website for the National Vital Statistics identifies the flu as a cause of death on about 60 to 1,000 death certificates each year, Benton said.
Yet, the agency claims about 50,000 people die of the flu and pneumonia each year.
"[It's] interesting how they combine an illness that happens all year with the flu to inflate the numbers … Clearly, they are advocating for exaggeration of flu risk to create community demand, and it is working," Benton told Drugwatch by email.
Some Vaccines May Be Better Than Others
Several companies produced 12 different vaccines for the 2017-18 flu season, STAT News reported. Some proved more effective than others.
Studies found many flu vaccines are not as effective because scientists grow them in chicken eggs.
"This has been a big problem for a while, but it [has become] a particular problem over the last few years," Scott Hensley of the University of Pennsylvania told NBC News. "H3N2 grows very poorly in eggs."
Dr. Michael Osterholm is the director of the Center for Infectious Diseases Research and Policy at the University of Minnesota.
Osterholm's colleagues who are older than 65 opted for the vaccines Fluad and Flublok for the 2017-18 season, he told STAT.
These vaccines grew in cells, not eggs. They are also more expensive.
The CDC said it doesn't have enough evidence to make a recommendation to the public regarding which of the 12 vaccines is most effective for the current flu season.
The Race to Develop a Universal Vaccine
Scientists guess which three or four strains to add into vaccines each year. If they guess wrong, more people get sick.
Researchers are racing to develop a so-called universal vaccine. It would protect people from many strains of the flu. Drugmakers wouldn't have to update it each year like with current vaccines.
This month, Sanofi inked a $155 million deal with SK Chemicals to license the company's technology to produce a universal vaccine.
Other researchers in universities and labs worldwide are also working on developing a new vaccine.
Regardless of effectiveness, the CDC still recommends everyone six months or older get a flu shot.
But, Benton remains skeptical. The family practitioner also said the flu vaccine is not without side effects.
"To everyone it is a risk and benefit analysis," she said. "If you have faith in the 30 percent effective number and think it is worth it, then go get it."
Share This Page:
How can we improve this page?
Thank You for Your Feedback
We appreciate your feedback. One of our content team members will be in touch with you soon.
We appreciate your feedback. One of our content team members will be in touch with you soon.