Jurors Award $3.2M Verdict in AndroGel Lawsuit
Fact-Checked
Editors carefully fact-check all Drugwatch content for accuracy and quality.
Drugwatch has a stringent fact-checking process. It starts with our strict sourcing guidelines.
We only gather information from credible sources. This includes peer-reviewed medical journals, reputable media outlets, government reports, court records and interviews with qualified experts.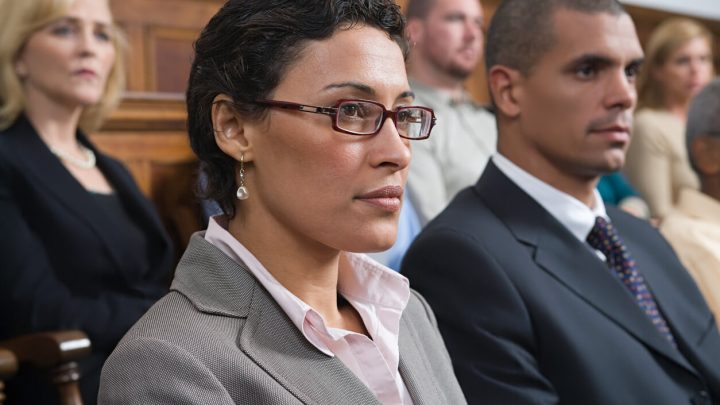 A second federal jury has ordered AbbVie to pay $3.2 million to an Oregon man who suffered a heart attack after he started using the testosterone-replacement drug AndroGel.
The verdict, handed up Monday, March 26, 2018, included $3 million in punitive damages and $200,000 in compensatory damages for Jesse Mitchell.
The trial was the second involving claims by Mitchell. The first was conducted in July and ended with a $150 million verdict in Mitchell's favor. But U.S. District Judge Matthew F. Kennelly threw out that verdict in December.
Two other cases involving injuries caused by AndroGel have been tried in front of Kennelly. One ended with a $140 million verdict, while jurors in the other case ruled in favor of the drug maker.
Thousands of Testosterone Lawsuits Pending
The cases are among more than 6,000 testosterone-replacement therapy lawsuits pending in multidistrict litigation.
The claims were filed by men who said they were injured by testosterone-replacement therapy. Multidistrict litigation is how federal courts manage large numbers of lawsuits involving similar issues and defendants.
These cases are all being heard in Chicago in front of Kennelly.
In general, the lawsuits have been filed by men who allege that drug makers downplayed or hid the serious side effects of testosterone-replacement therapy, including heart attacks, strokes and blood clots in the lungs.
They claim that the manufacturers marketed the therapy for a made-up condition called "Low-T" or low testosterone. In reality, they said they were merely suffering from the normal effects of aging. The lawsuits say the drug makers pushed the therapy for Low-T when all they were approved for was a specific condition, called hypogonadism.
Settlements Reached in Hundreds of Cases
The trials are bellwethers, or test cases. The outcome of such cases generally help guide parties in settlement negotiations.  Eli Lilly and Co. has reached a global settlement in hundreds of cases involving its testosterone drug, Axiron. Endo International, Auxilium Pharmaceuticals and GlaxoSmithKline have also reached a tentative global settlement in more than 500 cases over Testim and other drugs.
The Testim settlement came in February, three months after Endo prevailed in the first trial involving a claim of injuries caused by that drug. The plaintiff in that case, Steve Holtsclaw of Tennessee, blamed Testim for his heart attack.
In October, jurors ordered AbbVie to pay $140,000 in compensatory damages and $140 million in punitive damages to Jeffrey Konrad of Memphis. But Robert Nolte of Arizona lost his case in January when jurors ruled in favor of AbbVie and refused to award damages.
Kennelly has dismissed another 1,000 cases involving Pfizer's drug, Depo-T.
AbbVie still faces more than 4,000 cases over AndroGel.
Judge Calls First Verdict 'Logically Incompatible'
The first trial on Mitchell's claims ended with a verdict that appeared contradictory. When he overturned that verdict, Kennelly wrote that the jury's conclusions in that trial were "logically incompatible." On the one hand, jurors in that first trial ruled that Mitchell's heart attack was not caused by AbbVie's negligence. On the other hand, jurors said AbbVie was liable for punitive damages for harming Mitchell through false marketing or fraudulent misrepresentation.
In other words, jurors in that first trial ruled both that AndroGel didn't harm Mitchell and that it did.
The verdict this time was different. Jurors reached an almost mirror-image decision. The second jury found AbbVie was negligent and responsible for causing Mitchell's injuries. And unlike the first jury, the second jury ruled that AbbVie had not committed fraudulent misrepresentation.
AbbVie argued in court papers that it is not responsible for Mitchell's injuries. The drug maker pointed to other risk factors Mitchell had for a heart attack. The risk factors cited by the defense included a 34-year history of smoking, as well as hypertension, a family history of heart disease and obesity.
Share This Page:
How can we improve this page?
Thank You for Your Feedback
We appreciate your feedback. One of our content team members will be in touch with you soon.
We appreciate your feedback. One of our content team members will be in touch with you soon.