What You Should Know About COVID-19 If You Are Older or Have a Chronic Condition
Fact-Checked
Editors carefully fact-check all Drugwatch content for accuracy and quality.
Drugwatch has a stringent fact-checking process. It starts with our strict sourcing guidelines.
We only gather information from credible sources. This includes peer-reviewed medical journals, reputable media outlets, government reports, court records and interviews with qualified experts.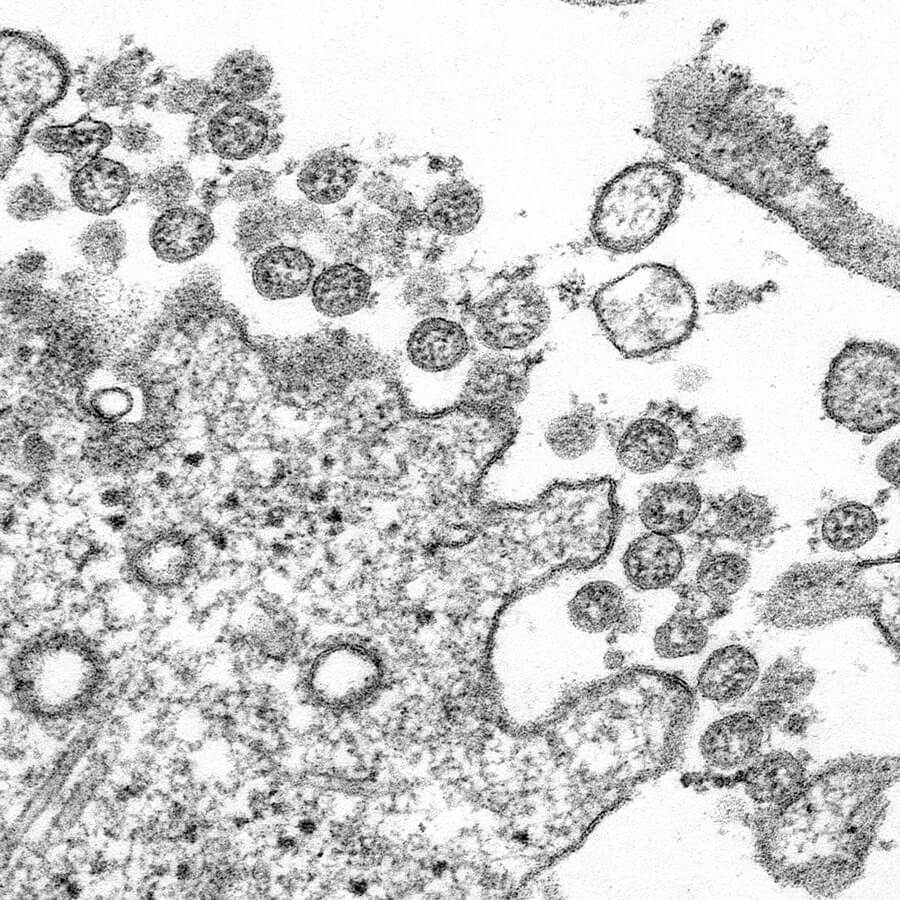 The immediate risk of COVID-19 is low, according to the U.S. Centers for Disease Control and Prevention. But that risk rises sharply for people age 65 and older or for those with chronic health conditions and compromised immune systems. 
"Older people and people with underlying health conditions, like heart disease, lung disease and diabetes, for example, were about twice as likely to develop serious outcomes versus otherwise younger, healthier people," Dr. Nancy Messonnier, director of the Center for the National Center for Immunization and Respiratory Diseases, told reporters during a CDC telebriefing. 
Those serious outcomes can become deadly. A study of 72,000 COVID-19 patients, published in the Journal of the American Medical Association, found that almost half of those who became critically ill later died. 
The COVID-19 virus attacks cells lining the respiratory tract and lungs and causes pneumonia. This can lead to acute respiratory distress syndrome and septic shock. Those two conditions are the leading causes of death from COVID-19.
How COVID-19 May Affect People with Specific Chronic Conditions
COVID-19 may carry different health threats for people with different chronic conditions. People with a chronic pre-existing condition who came down with COVID-19 were 79 percent more likely to need intensive care, a respirator or both, according to a Chinese study of 1,590 patients.
HIGH BLOOD PRESSURE
People with hypertension may be at a greater risk of contracting COVID-19 based on very early research. A small study of 140 COVID-19 patients published in the journal Allergy found that 30 percent of hospitalized patients had pre-existing high blood pressure issues. Hypertension was the most common underlying condition among people in the study.
DIABETES
Some researchers estimate the risk of developing COVID-19 may double or triple in people with diabetes. There is limited data, but some researchers base their estimates on what happened in past infectious outbreaks, including the H1N1 swine flu and SARS, which is another coronavirus like COVID-19.
LUNG CONDITIONS
Although COVID-19 attacks the lungs, there's conflicting evidence as to how the virus may ultimately affect people with asthma, COPD or other lung conditions. People with severe lung disease may see swelling in and around their lungs, worsening shortness of breath and life-threatening infections, according to Dr. Laren Tan, a pulmonary disease and critical care specialist at Loma Linda University Health in California.  
HEART CONDITIONS
Early reports on the COVID-19 outbreak found that 40 percent of people diagnosed with the virus had cardiovascular or stroke-related conditions, according to the American College of Cardiology. A bulletin from the ACC said that didn't necessarily mean people with heart disease or related conditions were more likely to catch COVID-19; they are just more likely to have complications if they do catch it.
COMPROMISED IMMUNE CONDITIONS
Health experts believe that people with weakened immune systems may be at greater risk of serious complications from COVID-19. This is because the virus has similarities to viral pneumonias which are known to be worse for people with compromised immune systems. This could apply to people with diabetes, lung problems like COPD and heart problems.
AGE RELATED COMPLICATIONS
Older people are more likely to have more severe complications and a higher risk of death from COVID-19. For people in their 70s, the fatality rate was three and a half times greater than the average death rate of the virus, according to a February 2020 study of 45,000 patients published in the Journal of the American Medical Association. For people 80 and older, the rate was six and a half times greater. 
What You Can Do to Protect Yourself from COVID-19
Avoiding exposure may be the best medicine against COVID-19 for older people and those with a chronic medical condition.
"Currently, there are no vaccines or therapeutics approved by the FDA to treat or prevent novel coronavirus infections," Dr. Robert Kadlec, assistant secretary for Preparedness and Response at the U.S. Department of Health and Human Services, warned during testimony before the Senate.
The National Institutes of Health estimates it will be at least a year to a year-and-a-half before there's a vaccine. There's no specific treatment for COVID-19 either. The CDC recommends taking steps to relieve symptoms in minor cases and supporting vital organ functions in severe cases.
Along with washing your hands and taking other precautions to avoid spreading the virus, if you're 65 or older or if you have a chronic medical condition, the CDC recommends that you make a plan to reduce your risk of being exposed to COVID-19. This is especially true if there is an outbreak in your community.
Things to consider if you're older or have a chronic health condition:
Avoid exposing yourself to someone who is showing symptoms

Consider restricting your out-of-home activities since you are more susceptible to illness

Make sure you have adequate supplies of routine medications, such as blood pressure and diabetes medicines
Source: U.S. Centers for Disease Control and Prevention
"Right now, especially individual actions, can have an important impact on how this situation plays out," Messonnier said. 
What to Do If You Think You May Have COVID-19
It can be difficult for even doctors to tell whether someone has COVID-19 or the seasonal flu. There are no unique signs of COVID-19 and its symptoms are almost identical to the flu.
COVID-19 symptoms can include:
Cough

Fever

Shortness of breath
Source: U.S. Centers for Disease Control and Prevention
People who have serious trouble breathing, a sudden lack of energy or a fever that won't break should seek medical attention. 
"We want anyone with suspected exposure to someone with COVID-19 to reach out to their health care provider.  You should do that by phone," Messonnier said.
A consultation over the phone first can determine whether you need to come in for a checkup. 
Going to your doctor or an emergency room in person can put you at added risk of being exposed if you don't already have COVID-19. Or it can expose you to other diseases in the waiting room. It can also create an extra burden on health care in your community.
"The United States is in the middle of influenza season. Many emergency departments are at 90 percent capacity. If influenza worsens, or if COVID-19 intensifies domestically, emergency departments would be severely strained," Kadlec said.
Which Is Deadlier, COVID-19 or the Flu?
Flu has killed more people than COVID-19, but the new coronavirus appears to be more deadly to those who catch it. COVID-19's fatality rate is currently estimated to be somewhere between 14 and 34 times as much as the flu's.
Two studies published in the New England Journal of Medicine and the Journal of the American Medical Association in late February put the COVID-19 fatality rate at 1.4 percent and 2.3 percent respectively. But on March 3, the World Health Organization cited new evidence putting the COVID-19 death rate at about 3.4 percent.
All of those are well above the fatality rate for seasonal flu, which is 0.1 percent according to the CDC. 
Should You Be Tested for COVID-19?
Your doctor can determine if you need to be tested for COVID-19. Call your doctor or other health care professional if you have shortness of breath, fever or are coughing. Let them know if you have been in close contact with someone who has had the virus or if you've recently been in a place where COVID-19 is spreading.
Your health care provider will work with your state health department to decide if you need to be tested.
Cost of COVID-19 Tests
As of March 3, 2020, the two agencies authorized to test for COVID-19 are not billing patients for the tests. However that may change in the future. 
News stories have reported medical bills related to COVID-19 tests in the thousands of dollars. But those costs covered related expenses such as emergency room visits and tests for other possible infections such as the flu, according to FactCheck.org.
You should ask your doctor what tests he or she has ordered for you and check with your insurance to make sure other costs are covered.
Problems with Coronavirus Test Kits
The COVID-19 tests from the CDC appear to accurately detect the virus, but there are reports they've returned false positives of other infections.
COVID-19 testing ran into a series of setbacks as the CDC rolled out its first test kits in February 2020, weeks after other countries had begun testing. The early test kits were flawed and it took weeks to fix the problem, according to an investigation by ProPublica.
An FDA scientist warned that some of the test kits may have been contaminated at the CDC lab assembling them. The CDC moved manufacturing to another facility. Both the CDC and FDA have declined to say what the contaminant might have been.
"What I can say about that is contamination is one possible explanation but there are others," the CDC's Messonnier said.  "And I can't really comment on what is an ongoing investigation." 
But problems have led to delays in testing people for COVID-19. By March 2, 2020, there had been only about 3,600 tests completed in the United States compared to more than 65,000 in South Korea. Messonnier said with expanded testing the U.S. number should be closer to 75,000 by March 7.
A total of 1.5 million individual tests were also sent to state health departments to start administering.
Share This Page:
How can we improve this page?
Thank You for Your Feedback
We appreciate your feedback. One of our content team members will be in touch with you soon.
We appreciate your feedback. One of our content team members will be in touch with you soon.