What You Should Know About Potential COVID-19 Drugs
Fact-Checked
Editors carefully fact-check all Drugwatch content for accuracy and quality.
Drugwatch has a stringent fact-checking process. It starts with our strict sourcing guidelines.
We only gather information from credible sources. This includes peer-reviewed medical journals, reputable media outlets, government reports, court records and interviews with qualified experts.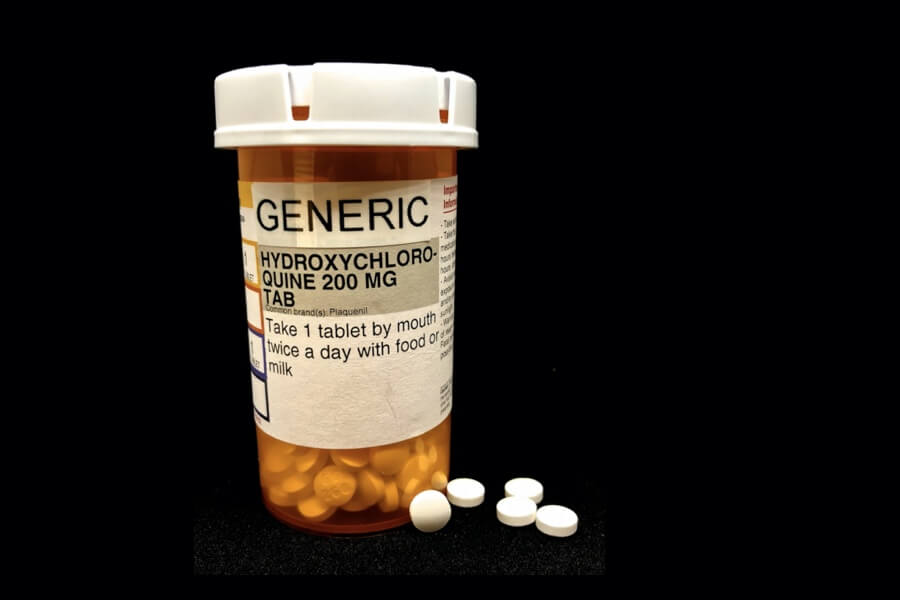 While there are dozens of potential COVID-19 drugs in the pipeline or undergoing tests, the U.S. Food and Drug Administration has not yet approved any drug as a treatment for the novel coronavirus.
In the meantime, hospitals have been treating COVID-19 patients by preventing or controlling infection, providing supplemental oxygen when needed and placing patients on ventilators to breathe for them when necessary, according to the U.S. Centers for Disease Control and Prevention.
Health care providers have begun trying off-label uses of older drugs such as Plaquenil and new, experimental drugs that are still in clinical trials to treat COVID-19. But there is very limited data on these treatments and the drugs themselves carry serious risks.
COVID-19 Drugs Being Tested
The three most widely tried drugs for combatting COVID-19 in the United States have been Plaquenil, chloroquine and remdesivir. Plaquenil (hydroxychloroquine) and chloroquine are related anti-malaria drugs that have been around for decades. Remdesivir is an intravenous drug currently in clinical trials.
Drugs being tested for COVID-19 and time until they may be ready for use in the U.S. include:
Actemra and Kevzara (intravenous arthritis drugs may reduce fevers and the need for oxygen) – First data not expected until Summer 2020
Artificial antibodies (several companies are spinning up tests) – Sometime in Fall 2020 at the earliest
Chloroquine – Mid- to late April 2020
Convalescent plasma (uses concentrated antibodies taken from COVID-19 patients' blood) – May still be months from widespread use, but limited use could begin anytime in 2020
Favipiravir (a flu drug) – Mid- to late April 2020
Plaquenil – Mid- to late April 2020
Remdesivir – Earliest data expected in April 2020
Vaccines – Spring 2021, late 2021 or possibly years away
Source: STAT
However, none of these drugs are sure things. The likelihood of approval for a drug treating something other than cancer is about 11.9 percent, or 1 in 8, according to the Biotechnology Innovation Organization.
Potential COVID-19 Drugs Have Risks and Other Shortcomings
Plaquenil is more common than chloroquine in the United States, but they are members of the same class of prescription drugs. Since first being developed to treat malaria patients, both have become common treatments for inflammatory and autoimmune-related conditions.
China adopted chloroquine as a standard treatment for COVID-19 after a study there found that 130 patients given chloroquine saw some benefits from the drug. The study found that the drug appeared to reduce the severity of COVID-19 and clear the virus from the system sooner. Other countries have followed China's lead in adopting chloroquine therapy.
The CDC reports that Plaquenil has shown it is more potent than chloroquine in laboratory tests. But much of the evidence to support the drug's effectiveness against COVID-19 is not based on human tests and is unscientific, according to the CDC.
Hydroxychloroquine and Chloroquine Can Cause Serious Side Effects
Plaquenil and chloroquine should only be used under close supervision by a doctor. Both can cause permanent damage to a patient's eyesight. Neither should be used by pregnant women since they can cause birth defects.
Short-term side effects include nausea, diarrhea and tinnitus.
In the case of COVID-19 treatment with chloroquine, the recommended dosage is one gram per day — 500 mg doses twice a day. But another study from China's Wuhan Institute of Virology warned that twice that dose, just two grams per day, can kill an adult.
Self-Medicating with Chloroquine Can Be Fatal
Self-medicating with variants of the prescription drug's chemical ingredients can have catastrophic consequences.
An Arizona man died and his wife required ICU treatment after ingesting chloroquine phosphate. It was not a medical version of chloroquine, but a version used to clean aquariums.
The couple had ingested it to prevent COVID-19, but fell critically ill within 30 minutes — a typical indication of chloroquine or hydroxychloroquine overdose.
"The last thing that we want right now is to inundate our emergency departments with patients who believe they found a vague and risky solution that could potentially jeopardize their health," Dr. Daniel Brooks, medical director of Banner Poison and Drug Information Center, said in a statement.
Brooks also called on other doctors not to prescribe Plaquenil or chloroquine to patients for treating COVID-19 unless those people were hospitalized.
Failed Ebola Drug Remdesivir Is Now in Trials as a COVID-19 Treatment
Remdesivir failed earlier trials to treat Ebola, but it was originally developed to treat another coronavirus.
There is some evidence it may work to treat COVID-19. But it is still months before anyone will know if it really works.
Six large trials are underway in China, but the earliest data on remdesivir won't be ready until April.
There are eight clinical trials either planned or underway in the United States looking into remdesivir as a COVID-19 treatment, according to the National Institutes of Health's ClinicalTrials.gov. Only one is still open to new patients.
Manufacturer Gilead Sciences was giving remdesivir to COVID-19 patients on a compassionate basis, but demand led the company to temporarily stop granting access on March 22.
Why Will a COVID-19 Vaccine Take 12 to 18 Months?
Public health experts have repeatedly stressed that any vaccine will take a year to a year and a half before it's ready for the general public. And that's only if one of the experimental vaccines now under development turns out to actually work without hurting people.
Several companies are developing potential COVID-19 vaccines, but they all have to go through three phases of testing before they can be given to the public. Each phase takes four to six months.
Right now, there is only one experimental vaccine in testing and it's still in Phase I.
Phase I trials involve only a small group of people, 20 to 80, who are given different dosages to see which dose works best. This trial also looks for safety issues. Though testing may progress to Phase II trials, the participants are still monitored for 14 months. If safety problems crop up, it can derail the experimental vaccine.
Phase II trials move on to a few hundred participants. Researchers measure the safety of the vaccine and refine the dosages. They also look at how the vaccine works and how safe it is for people based on several individual factors such as gender, race and age. Participants are monitored for two years.
Phase III trials include 300 to 3,000 participants who are monitored for extreme or significant side effects. This phase also determines if the vaccine actually works at preventing COVID-19. Participants will be monitored for up to four years after the trial starts.
After the vaccine is put on the market, there are still Phase IV trials during which the manufacturers monitor the vaccine for any problems.
In 1976, a massive plan to vaccinate all Americans against an expected H1N1 flu outbreak collapsed — in part because a vaccine was rushed to market in just six months. Multiple problems, including possible severe side effects, caused the federal government to stop the swine flu immunization program after 45 million Americans — 25 percent of the population at the time — had gotten the shots.
In that situation, unlike the COVID-19 pandemic, the H1N1 pandemic never materialized.
FULL DISCLOSURE: The author has been prescribed 400 mg daily doses of Plaquenil (hydroxychloroquine) since March 2019 for a condition unrelated to COVID-19. He undergoes routine blood tests to monitor kidney and liver functions and twice yearly exams by an ophthalmologist to look for signs of eye damage, both Plaquenil risks.
Share This Page:
How can we improve this page?
Thank You for Your Feedback
We appreciate your feedback. One of our content team members will be in touch with you soon.
We appreciate your feedback. One of our content team members will be in touch with you soon.