Holding Perpetrators Accountable
Nursing homes and assisted living facilities usually provide a safe environment for their elderly clients. However, data from the National Long-Term Care Ombudsman Resource Center shows a total of 11,337 complaints of abuse, gross neglect and exploitation in nursing facilities in 2015 alone.
When nursing home residents suffer, their loved ones want to see that those responsible are punished. They may file lawsuits to hold perpetrators accountable.
Legal Obligation to Meet Standards
By federal and state law, nursing homes and assisted-living facilities must abide by a standard of care outlined in the Nursing Home Reform Act (NHRA), part of the Omnibus Budget Reconciliation Act (OBRA) of 1987. When facilities fail to meet the standards, families can file complaints with local law enforcement and local and state government agencies and file lawsuits against the owners and operators of the facilities.
Protecting Residents' Rights
The purpose of the NHRA is to protect the rights of residents in nursing homes that receive Medicare or Medicaid funds. The law applies to almost all nursing homes because about 97 percent of facilities accept payments from Medicare and/or Medicaid.
Rights for nursing home residents established in the NHRA include:
The right to freedom from abuse, mistreatment and neglect
The right to freedom from physical restraints
The right to privacy
The right to accommodation of medical, physical, psychological and social needs
The right to participate in resident and family groups
The right to be treated with dignity
The right to exercise self-determination
The right to communicate freely
The right to participate in the review of one's care plan and to be fully informed in advance about any changes in care, treatment or change of status in the facility
The right to voice grievances without discrimination or reprisal
Standard of Care Requirements
To prevent nursing home abuse, the NHRA outlines the minimum standard of care and services.
NHRA requires that these facilities:
Conduct periodic assessments for each resident
Develop a comprehensive care plan for each resident
Keep the premises safe and free of hazards
Hire, train and supervise qualified employees
Maintain the premises according to adequate health and safety policies
Provide appropriate medical treatment
It also requires facilities provide nursing, social, rehabilitation, pharmaceutical and dietary services. Facilities that have more than 120 beds are also required to have the services of a full-time social worker.
Arbitration Clauses in Nursing-Home Contracts
Many nursing home contracts contain a clause that requires patients and families to settle any disputes over care through a secretive arbitration process rather than through a public court proceeding.
The American Bar Association defines arbitration as "a method of dispute resolution in which a neutral decision-maker is selected by one or both parties to resolve a dispute." By signing an arbitration agreement, a person agrees to waive his or her rights to sue and to a trial by jury, and to participate in a class action lawsuit.
"Like many industries, nursing homes have used these mandatory clauses to strip vulnerable people of their American right to go to court," Minnesota Attorney General Lori Swanson told the Star Tribune. She twice testified before Congress on the issue.
New Rule for Nursing Homes
In October 2016, the Centers for Medicare & Medicaid Services published a new rule for nursing homes that would prohibit facilities participating in the Medicare or Medicaid programs from requiring pre-dispute binding arbitration to settle disputes over residents' care. The new rule would apply to about 1.5 million nursing home residents, according to the American Bar Association.
However, before the rule could take effect, the American Health Care Association, an industry group that represents most nursing homes in the U.S., filed a lawsuit to stop the rule. A federal district court issued an injunction blocking the rule, postponing it from taking effect until the lawsuit is settled.
Nursing Home Abuse Claims
Abuse can come in many forms. It can involve using physical force, failing to provide adequate nutrition, inflicting fear, touching a person without consent and misusing money.
Victims and their families have filed lawsuits over allegations of:
Physical Abuse

— use of physical force that results in bodily injury or pain

Gross Negligence

— failure to protect an elder from harm or to meet essential needs

Physiological or Emotional Abuse

— causing anguish, mental pain, fear or distress through verbal or nonverbal acts

Sexual Abuse

— non-consensual sexual interaction, including touching and non-touching

Financial Abuse and Exploitation

— illegal or improper use of an older person's resources
Types of Nursing Home Abuse Lawsuits
Depending on the circumstances, nursing homes can face different types of lawsuits filed by individuals or state or county prosecutors.
Criminal Litigation
Because it is illegal for nursing homes to abuse, neglect or exploit residents, a state or county prosecutor may file criminal charges against the nursing home responsible for the death or injury of a resident. In these cases, the state or county is the plaintiff and the nursing home is the defendant. Injured residents and their families do not have the potential to recover damages in criminal cases but can seek compensation through civil lawsuits regardless of whether state or country prosecutors bring criminal charges.
Wrongful Death Lawsuits
If a nursing home resident dies as a result of injuries in a nursing home, the victim's loved ones can sue for wrongful death. In legal terms, those survivors are called "real parties in interest." They may include immediate family, life partners and distant family members. State laws differ on exactly who constitutes an interested party.
Medical Malpractice Lawsuits
When a nursing home's error results in serious injury or even proves fatal, the nursing home resident or his or her family can pursue a medical malpractice lawsuit. Medical malpractice lawsuits involving nursing homes commonly include allegations of inadequate care, abuse and medical mistakes.
Personal Injury Lawsuits
A personal injury lawsuit is a lawsuit brought by the injured nursing home resident. It can result in compensation for the victim through either a settlement agreement or a jury verdict.
Class Action Lawsuits
If multiple residents suffer similar injuries at the fault of the same nursing home operator, they may choose to join together and file one lawsuit, known as a class action lawsuit.
Whistleblower Lawsuits
If a person suspects or has evidence that a government-funded nursing home is not meeting the legal standard of care, he or she can sue the nursing home under the False Claims Act.
Lawsuit Damages
Juries may award compensatory damages to compensate victims for the actual damage, and punitive damages to punish the offender and discourage it and other organizations from acting in a similar manner. Damages may be economic or non-economic.
Economic Damages
Medical expenses accrued as a result of abuse (both past and future)
Funeral expenses
Other out-of-pocket expenses
Non-economic Damages
Loss of quality of life
Emotional turmoil
Pain and suffering
Loss of companionship
Proving Nursing Home Negligence
A nursing home can be held liable for negligence if the injured party can prove:
The nursing home's owner or employees breached a duty of care owed to the injured person
The person's injury was caused by this breach
The nursing home owner's or employee's conduct caused the injury
Proving any and all of these factors is not always easy and generally involves getting expert testimony on the injuries that occurred.
LEARN IF YOU QUALIFY FOR COMPENSATION
Uncovering Nursing Home Ownership
Many companies go out of their way to operate under a number of names, making it difficult to find out who really owns the facilities. This serves as a way for facilities to shield themselves from regulators and liability. Attorneys who specialize in elder abuse cases can often help identify the facilities' owners.
One Company, Multiple Facilities
Often times, a single company owns many nursing home facilities. The six largest providers each have more than 200 facilities and more than 22,000 beds.
Largest Nursing Facility Companies
| Company | Facilities | Beds |
| --- | --- | --- |
| Genesis HealthCare Corp. | 512 | 56,575 |
| HCR ManorCare | 255 | 34,539 |
| Golden Living | 295 | 30,267 |
| Life Care Centers of America | 213 | 28,414 |
| SavaSeniorCare | 200 | 24,154 |
| Consulate Health Care | 210 | 22,059 |
Examples of Nursing Home Abuse Lawsuits
Pennsylvania Attorney General

The Pennsylvania attorney general's office filed a lawsuit in 2015 accusing a nursing home operator of providing inadequate care to residents at 25 nursing homes, according to the Associated Press.

A state court dismissed the case in March 2017. It concluded the state's complaints lacked specifics. It also said while the nursing homes' marketing materials were subjective, they did not constitute  false advertising.

The lawsuit wanted the centers to payback Medicaid funding it had received; however, the panel of judges said the state Department of Human Services is tasked with resolving Medicaid billing disputes.

Betty Saal

Family members sued an Illinois nursing home after their loved one, a resident of the facility, suffered a serious head injury and died the following month.

Betty Saal's family alleges the nursing home put residents in a "dangerous environment" and that staff members and elderly residents "feared for their safety." Saal's niece claimed that personal items belonging to her aunt were stolen at the facility.

The home was fined $100,000. It also lost five days' worth of Medicaid reimbursements by the Illinois Department of Public Health for negligent care and multiple violations.

Eryetha Mayberry

In 2015, an Oklahoma jury found a nursing home guilty of negligence and abuse after hidden camera footage showed an elderly dementia patient's caretakers shoving latex gloves into the patient's mouth and forcing the patient to lie down and pushing her head, preventing her from breathing.

The jury awarded $1.2 million to the family of 96-year-old Eryetha Mayberry in the case, which reached federal court. The two employees were fired and faced criminal charges. The facility planned to appeal the verdict.
Jury Awards
In nursing home abuse cases, jury awards can amount to millions and even billions of dollars. In 2013 in Florida, for example, a county jury awarded more than $1.1 billion in damages in a nursing home negligence case: $110 million in compensatory damages and $1 billion in punitive damages. Trans Healthcare Inc. and Trans Healthcare Management were listed as defendants in the lawsuit, which was filed in 2009. In 2010, a different county jury in Florida awarded a $114 million verdict against the same defendants in another nursing home abuse case. Other notable jury awards include:
Tom Douglas v. Manor Care, Inc.
A West Virginia jury handed down a $91.5 million award in a nursing home abuse case in 2011. About three years later, a judge reduced the award to $38 million, including more than $4 million in compensatory damages and almost $32 million in punitive damages. In that case, an 87-year-old woman named Dorothy Douglas died just weeks after admission to a nursing home. Her son Tom Douglas alleged negligence, accusing the facility of failing to properly feed and hydrate his mother, who suffered from dementia and other conditions.
Offutt v. Harborside Healthcare
In 2009, the family of Joseph Clint Offutt sued the operators of a nursing home in Madisonville, Kentucky, after the 92-year-old died nine days after being admitted. The family alleged neglect, saying the man became lethally dehydrated and suffered from malnutrition, bedsores and infections. In 2010, a jury awarded $1 million for Offutt's pain and suffering, $1.75 million for his wife's loss and $40 million for punitive damages.
Estate of Sophia Maria Alcon v. South Pueblo Medical Investors, LTD
Another large nursing home abuse verdict came in the case of a Colorado woman, Sophia Alcon. Her family alleged that her nursing home's neglect led to multiple infections, injuries and ultimately death. In 2016, a jury awarded her son $500,000 in damages related to Alcon's death, $57,000 for negligence and $5 million in punitive damages.
Estate of Burr Needham v. Mercy Memorial Nursing Center
In 2010, the family of a Michigan man named Burr Needham was successful in a suit that alleged nursing home staff's negligence resulted in the man's death. The jury awarded $1.5 million for pain and suffering, $3 million to the man's wife for loss of society and companionship, and $350,000 to the family for additional damages.
Settlements
Many nursing home abuse lawsuits end in settlements because a settlement limits the risk to the defendant and provides sure compensation to the plaintiffs. Notable settlements include:
$2.8 Million
A nursing home paid $2.8 million in 2005 to settle with a patient who developed painful bedsores because of neglect. Arlene Williams, 65, had experienced a stroke that left her unable to reposition herself. The nursing home's employees admitted they were understaffed when they discovered four pressure sores on Williams' back and feet — one of which took four years to eventually heal. The nursing home operator and two individual doctors settled before a verdict was rendered in a lawsuit filed by the victim's family. The case was called S.W. v Renaissance at Hillside, Inc.
$1.5 Million
In 1999, Elizabeth Jawor, 87, was placed in a scalding sitz bath that a nurse had drawn using 185-degree water from an industrial coffee machine in the facility's kitchen. Jawor suffered from second- and third-degree burns and was hospitalized. In 2002, the facility settled with Jawor's family for $1.5 million. The case was called Jawor v. Brentwood Nursing Center.
$1 Million
Eleanor Buckingham died of sepsis at age 87. Her family alleged that nursing staff at a California nursing home did not adequately treat a bedsore that developed on Buckingham's back, resulting in its becoming infected. In February 2016, the nursing home agreed to pay $1 million to settle a wrongful death and elder abuse lawsuit filed after Buckingham's 2013 death.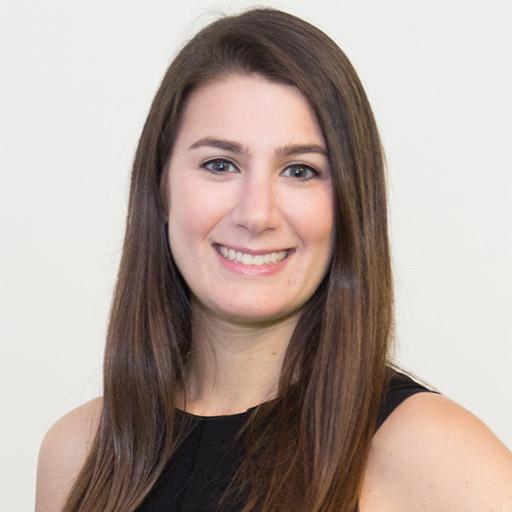 Author
Emily is a former journalist with experience in health care writing. She graduated from the University of Florida with a bachelor's degree in journalism.