As of January 2016, Bayer had agreed to pay $2.04 billion to settle about 10,300 claims for blood clot injuries, including deep vein thrombosis and pulmonary embolism. The company also agreed to pay $21.5 million to settle 7,200 claims for gallbladder injuries and $56.9 million to settle about 1,200 claims in which plaintiffs allege strokes and heart attacks. Bayer did not admit wrongdoing in any of the settlements.
As of March 2017, Bayer still faced 1,047 actions in federal court.

Bayer also reached a settlement with attorneys general from 27 states over allegedly misleading claims in TV advertisements for Yaz that suggested the drug was approved for and effective in treating premenstrual symptoms (PMS) and acne at all levels of severity. The oral contraceptive is only approved to prevent pregnancy and to treat symptoms of premenstrual dysphoric disorder (PMDD) and moderate acne.
Notwithstanding the billion- and multimillion-dollar settlements, Bayer still faced 1,047 actions in federal court in March 2017, and the company said in its annual report that "additional lawsuits are anticipated" in federal and state courts nationwide.
Yaz Lawsuit Claims
The lawsuits stem from the large number of heart, gallbladder and blood disorders experienced by users of Yaz and Yasmin, Bayer's lower-dose version of the pill. Thousands of injuries and more than 100 deaths are connected to the drugs' severe side effects. The FDA adverse events reporting system indicated instances of heart arrhythmias, electrolyte imbalance, hyponatremia, hyperkalemia, stroke, gallbladder problems, blood clots, embolisms and sudden death following the use of Yaz and Yasmin. Studies link the health reactions to drospirenone, a new generation of synthetic progesterone found in both birth control pills.
Former users of the drugs and their families have filed nearly 20,000 lawsuits seeking compensatory and punitive damages, claiming, in particular, that Bayer knew or should have known of the alleged risks and should be held liable for having failed to disclose them or adequately warn users. Plaintiffs accuse Bayer of marketing and advertising Yaz in a way that exaggerated benefits and downplayed serious dangers associated with the drug. They also accuse Bayer of not doing enough research on the medications and of failing to issue a recall after reports indicated a risk of life-threatening side effects with Yaz and Yasmin.
The lawsuits claim:
Negligence
Strict product liability
Breach of express and implied warranties
Fraudulent and negligent misrepresentation
Fraudulent concealment
Medical monitoring
Fraud and deceit
Violation of consumer protection statutes
Women Who Filed Yaz Lawsuits
Women who filed lawsuits against Bayer claim Yaz/Yasmin and/or Ocella caused or was a contributing cause of their health problems, including gallbladder injuries, blood clots, stroke, kidney injuries and kidney failure.
Maggie Yunker of Illinois, for example, suffered a life-altering stroke at age 20 after switching to Yaz from a different form of birth control pill, according to her lawsuit. Yunker had been taking birth control pills for about a year when her doctor suggested the switch.
Promised that Yaz could clear up acne and relieve period symptoms, Yunker began taking the new birth control pill. She developed multiple blood clots that broke free and traveled to her brain. There, they cut off blood flow to the brain and caused a stroke, according to her lawsuit. Bayer settled Yunker's claim for $237,000.
A few other examples of the 20,000 women who filed Yaz lawsuits include:
Amy Crider of Kansas – suffered gallbladder injuries and had to get her gallbladder removed
Ginny Buxton of Illinois – suffered kidney failure
Lisa Boyd of Mississippi – suffered a stroke
Elisa Cady of Missouri – suffered a pulmonary embolism (a blockage in one of the arteries in the lungs), a deep venous thrombosis (a blood clot in one of the deep veins in the body) and hyperkalemia (decreased potassium)
Consolidating Yaz Cases
In 2009, the U.S. Judicial Panel on Multidistrict Litigation consolidated all pending and future Yaz/Yasmin cases filed in U.S. federal courts into a multidistrict litigation (MDL) and transferred them to the U.S. District Court for the Southern District of Illinois for pre-trial proceedings. The cases share similar claims against common defendants and therefore should be managed by one judge, U.S. District Judge David R. Herndon, for greater efficiency, the panel ruled.
"All actions share factual questions relating to at least one of the drospirenone-containing oral contraceptives Yaz and Yasmin, which are manufactured by Bayer," the panel said in its transfer order. "Plaintiffs in the products liability actions challenge the safety of those oral contraceptives and bring claims for personal injuries or wrongful death stemming from use of the drugs."
People who say they or their loved ones were injured or died as a result of Yaz or Yasmin use filed a total of 11,859 actions under the MDL, making it the largest MDL in the U.S. at the time.
Along the way, Bayer failed in its attempt to exclude an expert for plaintiffs: former FDA commissioner Dr. David Kessler.
Kessler, who served from 1990 to 1997, said Bayer withheld vital information about the risks associated with Yaz during the approval process. He also said that an FDA advisory committee's vote to keep Yaz on the market was tainted by conflicts of interest. Bayer argued that Kessler didn't have the credentials to be an expert.
A judge, however, told Bayer he considers Kessler an expert.
Meanwhile, hundreds of lawsuits were also filed and consolidated in state courts in Pennsylvania, New Jersey and California. Yaz pulmonary embolism cases were supposed to be the first to go to trial with one bellwether, or test, case selected by Bayer and another case selected by the plaintiffs. The next round was to involve women who suffered from gallbladder injuries, and the final round was to include blood clot injuries.
However, a federal judge heading up the multidistrict litigation postponed the bellwether proceedings and ordered both sides to mediation. The state court cases in Pennsylvania and New Jersey were also postponed, awaiting the mediation outcome. As of March 2014, Bayer had settled 8,250 cases for $1.7 billion. Less than two years later, the number of settled cases more than doubled, with Bayer on the hook for more than $2 billion. Today, about 1,047 cases remain pending under the MDL. Class action lawsuits are also pending in Canada and Israel, with additional claims in other countries.
Attorneys General Yaz Settlement
Bayer allegedly exaggerated Yaz's effect on acne
In 2009, attorneys general from 27 states reached a settlement with Bayer over allegations that the company aired misleading TV advertisements for Yaz that promoted the drug for PMS treatment, an off-label use, and exaggerated its effects on acne. Under the agreement, Bayer is required to submit proposed TV ads for Yaz to the FDA for approval and must comply with the FDA's comments before the commercials air. Bayer must also clearly disclose exactly what is FDA approved when referring to symptoms and was required to conduct a $20 million corrective advertising program to remedy misinformation from the misleading Yaz advertisements.
$2.04 Billion in Blood Clot Settlements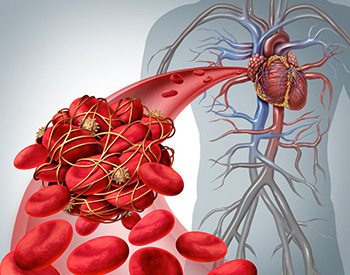 Bayer knew Yaz could cause fatal blood clots but marketed it as safer anyway
In 2012, following three months of negotiations, Bayer said it would settle 500 lawsuits that accused the company of marketing Yaz and Yasmin as safer than other birth control pills when it allegedly knew the drugs could cause fatal blood clots. The company decided each of claims was worth about $220,000, bringing the total payment to $110 million. Reports later indicated Bayer ended up agreeing to pay $400 million that year to settle about 2,000 blood clot claims. By 2016, the company said it had paid $2.04 billion to settle 10,300 blood clot claims. Bayer was considering settling an additional 300 claims, according to its most recent annual report.
$21.5 Million in Gallbladder Settlements
Bayer agreed to pay up to $24 million for gallbladder injuries
In March 2013, Bayer agreed to pay up to $3,000 to women who had surgery to remove their gallbladders after taking Yaz or Yasmin and up to $2,000 to women who did not have surgery but developed gallbladder symptoms after taking the birth control pills. The company capped the payout at $24 million and said it would reduce individual awards if that amount were exceeded. As of 2016, Bayer paid $21.5 million to resolve 7,200 claims for gallbladder injuries.
$56.9 Million in Heart Attack, Stroke Settlements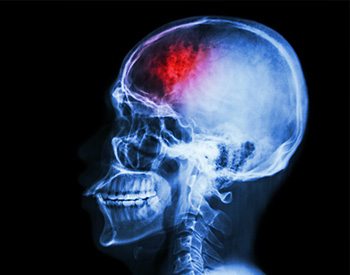 Bayer settled alleged stroke lawsuits in 2015
In August 2015, Bayer agreed to pay up to $56.9 million to settle lawsuits and claims in which plaintiffs allege strokes and heart attacks. According to the agreement, Bayer may withdraw from the settlement if less than 97.5 percent of those who are eligible, and/or less than 96 percent of those who are eligible and allege death or catastrophic injuries, choose to participate. Of the 2,300 lawsuits still pending in January 2016, about 1,200 alleged heart attack and stroke.