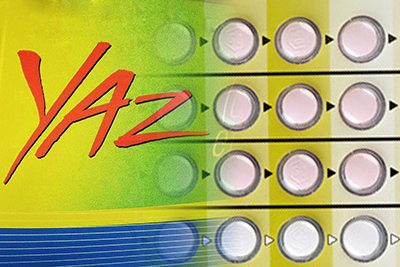 Maggie Yunker wanted to switch birth control pills and her doctor prescribed Yaz, a popular oral contraceptive manufactured by Bayer. The benefits of the drug were attractive: Prevent unwanted pregnancies, clear up acne, and lessen other discomforts associated with her period. But a year after taking Yaz, the birth control pill triggered a life-changing stroke in then 20-year-old Yunker. "I didn't think anything bad could happen, especially since a doctor was giving it to me," Yunker, now 23, told Chicago Tribune." Any medicine has risk factors, but when you're 20 you don't think about it." Yaz is among the several birth control pills prescribed to an estimated 10 million women in the United States. Many of those taking Yaz are unaware of its dangerous side effects. Studies show Yaz and other newer oral contraceptives may triple their risk of developing blood clots. These clots can lead to strokes, heart attacks and death.
Lawsuits Against Yaz and Other Oral Contraceptives on the Rise
Yaz and its sister medications, Yasmin and Beyaz, are among Bayer's best-selling drugs. Those oral contraceptives in 2010 generated a combined $1.58 billion in sales. Yasmin was the No. 4 oral contraceptive in the United States in 2011 with $146 million in sales. Despite those sales figures, Yaz and other oral contraceptives containing the hormone, drospirenone, also drew in a large number of lawsuits after women suffered complications from the pills. Women and families who sued the drug makers reported a number of serious side effects, including: gallbladder disease, stroke, blood clots and death. The lawsuits allege Bayer knew or should have known about the risk and failed to warn women. Bayer paid $1.4 billion to settle close to 7,000 blood clot lawsuits, and set aside another $24 million for gallbladder disease claims from more than 8,000 plaintiffs. "We believe we have made appropriate provisions for most of the cases we consider to be worthy of settlement with these accounting measures," Bayer officials said in prepared statement to Bloomberg. A Chicago Tribune article also shows the company stands by its product and admits no wrongdoing, though it expects more lawsuits.
---
The chart shows that women, between the ages of 15 and 44, relied most on birth control pills and sterilization to prevent unwanted pregnancies.
---
Newer Birth Control Pills Are Not Always Better
Many birth control pills are generally safe, with only minor side effects. But experts say the specific combination of hormones in different brands of pills makes some oral contraceptives riskier than others. All oral contraceptives contain ethinyl estradiol, a synthetic estrogen-like hormone that increases clotting factors in the blood. Some studies show newer pills with third- and fourth-generation progestins react differently with ethinyl estradiol and have a higher risk than older medications. The problems with Yaz and its sister pills stem from drospirenone, a fourth-generation progestin. After years of blood clot reports, the U.S. Food and Drug Administration (FDA), reviewed studies on oral contraceptives and found that an estimated 10 in 10,000 women on newer pills will experience a blood clot versus 6 in 10,000 with older pills. Another study conducted by the French National Agency for the Safety of Drugs and Health Products (ANSM) found that birth control pills were linked to more than 2,500 cases of blood clots annually between 2000 and 2011. But third- and fourth-generation pills were responsible for twice as many deaths as earlier pills. Two studies appeared in the British Medical Journal in 2011 and indicated newer pills were two to three times more likely to cause blood clots. "We found that contraceptive pills are generally more dangerous than previously believed, and that the difference between the second, and the third and fourth generation, is somewhat larger than we had thought," Professor Oejvind Lidegaard of Copenhagen University Hospital, leader of one of the BMJ studies, told LifeSiteNews.com. Patient advocacy group Public Citizen urges people not to use dropirenone-containing drugs because they carry an increased risk, and are not more effective than already existing alternatives. Other critics say companies should provide more information to women and add stricter warnings on drug packaging.
---
All oral contraceptives increase the risks of blood clots, but third- and fourth-generation pills are responsible for more deaths than older types of pills.
---
Experts Divided on Issue of Oral Contraceptives
The results of several oral contraceptive studies are mixed, drawing equally varied opinions from experts. Dr. Stephen Sidney, lead author of the FDA study and director of research at Kaiser Permanente Northern California Division of Research, told Chicago Tribune, "Interpretation of studies has been complicated by the fact that the ones that don't show any relationship with increased risk are all funded by pharmaceutical companies, while the studies that show higher risk are not." Bayer maintains its product does not increase blood clot risk and refused to admit fault in any of the legal cases brought against it. In fact, the company points to the results of industry-funded studies that show no increased risk associated with their birth control pills. Some doctors also point out that there are many reasons why someone may develop a blood clot, such as genetics or obesity. Diana Zuckerman, president of the National Research Center for Women & Families, disagrees. She told Chicago Tribune, "We can debate how unsafe it is and for whom — more research could obviously clarify that — but there's really no doubt that it's not as safe as dozens of other birth control pills." Families of women who took Yaz and died because of a stroke caused by blood clots want to see the pill recalled — and not just in the U.S. Canadian Leah Fisher is the mother of 18-year-old Katelynne who died after taking Yaz for one month. Fisher is part of a Canadian class-action lawsuit against Bayer, and is fighting to make more women aware of the dangers. She told The Province, "If we had been aware, and you were given the risk and you're given the benefits, you get to make an informed decision. We didn't get that opportunity." Doctors caution that women shouldn't stop using their birth control because of these concerns. Instead, women should discuss options with their physicians. Dr. Birgitte Klindt Poulsen, a doctor at Aarhus University Hospital's Department of Clinical Pharmacology's Danish literature review concluded that fourth-generation pills double the risk of clots compared to second-generation pills. "It's unlikely that we'll ever see an OCP (oral contraceptive pill) that's entirely safe," said Poulsen, in an interview with Science Nordic. "This is because the pill only works by virtue of adding some hormones that alter the blood's delicate clotting abilities." Unfortunately, this information came too late for Yunker and thousands of other women using birth control pills. She owes more than $20,000 in medical bills, and is on a lifelong regimen of blood thinners and visits to neurologists and hematologists. Panic also sets in every time she gets a headache. In her interview with Chicage Tribune, Yunker said "I'll be dealing with this for the rest of my life."