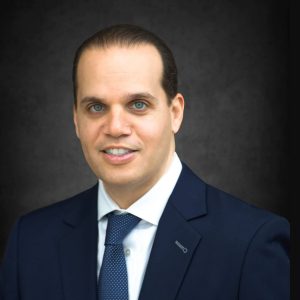 Jonathan M. Sedgh, Esquire
Trial Attorney and Drug and Medical Device Expert
Last Modified: October 6, 2023
Jonathan M. Sedgh is an award-winning product liability lawyer with the national firm Morgan & Morgan. He is a mass tort product liability partner in the firm's New York City office.
Sedgh and the product liability team at Morgan & Morgan filed the first Ozempic and Mounjaro lawsuit in August 2023 on behalf of a Louisiana woman who developed gastroparesis, or paralyzed stomach, after taking the drug. The lawsuit alleges the drugs' makers failed to properly warn the public of the risk of gastroparesis.
Sedgh has played key leadership roles in several litigations, including lawsuits against the makers of dangerous and defective pharmaceuticals and medical devices. In addition to his expertise in defective drug and medical device litigation, he also helps those affected by sex trafficking and childhood sexual abuse seek justice.
The New York City-based lawyer has played an important role in more than a dozen multidistrict litigations and state-court coordinated actions. He has managed and litigated thousands of cases while guiding each client through the complex legal process, from the initial filing to negotiating a settlement or taking the cases to trial.
His dedication to his clients and impressive performance has brought him recognition, including the National Trial Lawyers Top 40 Under 40 and National Trial Lawyers Top 100 awards. Sedgh has been a speaker and panelist at mass tort product liability seminars across the country.
One of the largest jury verdicts Sedgh helped obtain was a $9 billion award for a client who took the Type 2 diabetes drug Actos and later developed bladder cancer. The lawsuit claimed that Eli Lilly and Takeda Pharmaceuticals failed to warn the public that the drug could increase the risk of developing bladder cancer. The suit further alleged the companies manufactured and marketed the drug despite the risks. The verdict remains one of the largest in history for a single Plaintiff.
In November 2021, Sedgh and other members of a plaintiff's trial team helped recover $816,395 in compensatory damages and $12.245 million in punitive damages for an Army sergeant who sued 3M. The lawsuit claimed 3M's faulty Combat Arms earplugs led him to develop hearing loss.
A federal judge appointed Sedgh to the Plaintiffs' Leadership Committee in the Abbott infant formula recall multidistrict litigation in September 2022. The baby formula MDL consolidated several cases from across the country involving children who suffered health problems after consuming contaminated infant formula manufactured at Abbott's Sturgis, Michigan, plant.
Bar and Court Admissions
U.S. District Court, Southern District of New York
U.S. District Court, Eastern District of New York
U.S. District Court, Northern District of New York
New York
Associations
American Association for Justice
New York State Bar Association
New York City Bar Association
National Trial Lawyers
Multidistrict Litigation Leadership Roles
Abbott Recalled Infant Formula MDL, Plaintiffs' Leadership Committee
About Drugwatch's Experts
Drugwatch's experts are authorities in their fields. Their personal experiences and professional expertise make them uniquely qualified to review our content for accuracy and verify that the information you read here is trustworthy, comprehensive and consistent with the latest evidence-based research.