Hernia Mesh Lawsuits
A hernia mesh lawsuit is a legal claim filed against hernia mesh manufacturers by people who suffered serious injuries after their mesh implants failed. The third bellwether trial, for Stinson v. C.R. Bard, is set for October 2023.
This is an active lawsuit
See If You Qualify for a Hernia Mesh Lawsuit
If you suffered serious complications after your hernia mesh failed, you may be entitled to compensation. Get a free case review today.
We value your privacy.
By clicking REVIEW MY CASE
, you agree to our
privacy policy
and
disclaimer
. After submitting, you will be contacted by one or more of Drugwatch's
trusted legal partners
(including autodialed and prerecorded calls or text/SMS messages). Msg. and data rates apply. Your consent to text messaging is not required for a case review and you may opt out of text messages at any time by texting STOP. This is legal advertising.
Latest Updates for Hernia Mesh Lawsuits
Hernia mesh lawsuits are currently active. New cases continue to be filed while trials in existing cases are pending. The third bellwether trial against C.R. Bard is now scheduled to begin in October 2023 in the US Court for the Southern District of Ohio. Ethicon and Atrium agreed to confidential settlements in 2021, but active cases remain in the MDLs in 2023, and these may still go to trial.
The latest hernia mesh lawsuit updates include:
April 2023: Ethicon has dismissed several cases from the MDL which remains open despite a confidential settlement in September 2021.
March 2023: Current hernia mesh MDL case numbers: Bard – 18,988; Ethicon – 1,455; Covidien – 362; Atrium – 3,393.
March 2023: The judge rescheduled Stinson v. C.R. Bard, et al., the third hernia mesh bellwether trial, for October 16, 2023. The trial was supposed to begin in May 2023, but the MDL Judge granted the C.R. Bard's request to push the trial back.
February 2023: The C.R. Bard MDL now has 18,813 pending claims.
February 2023: The judge has rescheduled the third bellwether trial in the C.R. Bard MDL, Robert Stinson's case, to May 2023.
April 2022: A jury awards Antonio Milanesi a $255,000 verdict against C.R. Bard in the second bellwether trial.
December 2021: Judge granted a Motion to Establish a Qualified Settlement Fund in the Atrium MDL. The terms of the settlement are confidential, but Atrium reportedly set aside $66 million.
September 2021: Ethicon agreed to a confidential global settlement.
August 2021: First hernia mesh bellwether trial ends in a win for C.R. Bard.
Though the first bellwether trial resulted in a defense win for C.R. Bard, and the second trial ended in a modest $255,000 verdict, the jury in a state case in Rhode Island against Becton Dickinson, a C.R. Bard subsidiary, yielded a $4.8 million verdict in August 2022.
Attorneys have said this large jury verdict could play a part in pushing for a global settlement.
What Are Hernia Mesh Lawsuits?
People who filed hernia mesh lawsuits claim that mesh made by companies failed and led to severe injuries that required revision surgery to fix.
Hernia mesh lawsuits claim:
Defective product design
Improper product labeling, failing to warn patients and doctors about the risk of mesh failure and complications
Defective product manufacturing
Malpractice committed by the plaintiff's doctor who implanted the faulty mesh
Patients are suing manufacturers for compensation for damages, including lost wages, medical bills, loss of quality of life and pain and suffering.
What Injuries Can Lead to a Hernia Mesh Lawsuit?
People who filed lawsuits suffered hernia mesh complications so severe they needed at least one additional surgery to fix their problems. Some required more. And many people claim their complications continued after revision surgery.
You may be able to file a lawsuit if you've experienced one or more of the hernia mesh complications listed below and your doctor recommended revision surgery.
Adhesion: Mesh implant sticks to other organs and tissue.
Pain: If it lasts months or years after hernia mesh surgery, it may lead to nerve damage or chronic inflammation.
Bowel Obstruction: The hernia mesh sticks to the intestines or moves around in the body, blocking the bowel.
Infection: Chronic inflammation around the hernia mesh may lead to infection.
Mesh Failure: Implant causes problems, such as pain and hernia recurrence, and must be removed.
Migration: Hernia mesh moves from initial surgery site to other parts of the body.
Perforation of Organs or Tissues: The hernia mesh punctures other body parts during migration.
Seromas: Pockets of fluid buildup around the surgery site.
Hernia Recurrence: The hernia may return if the mesh fails. It's a common complication of hernia surgery.
Revision Surgery: One or more surgeries, depending on severity of complications, to remove faulty hernia mesh.
Delayed or Long-Term Complications: Chronic pain, adhesions or hernia recurrence may occur years after original surgery.
Groin or Testicular Pain: A burning sensation at the surgery site caused by pinched nerves after hernia mesh surgery.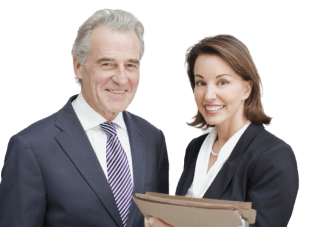 Why File a Lawsuit?
People may file hernia mesh lawsuits to receive compensation for damages, including medical bills, pain, suffering and loss of quality of life.
The plaintiffs who have filed lawsuits against hernia mesh manufacturers have three main causes of action against mesh manufacturers: Defective design, manufacturing defects and failure to warn.
Causes of Action
C.R. Bard defectively designed its Composix Kugel hernia mesh with a memory coil ring that was prone to breaking and causing complications, according to a lawsuit filed by Vicky Sanders.
Bard's Kugel mesh had manufacturing defects because Bard used "substandard, adulterated, and/or non-medical grade polypropylene and raw materials used to make the Composix Kugel product which deviated from their material and supply specifications," according to Sanders' lawsuit.
Sanders also said that Bard failed to warn the public despite knowing that its product could cause health problems.
Compensation Claims
Compensation claims in hernia mesh lawsuits include economic factors such as past and future medical expenses and wage loss. Noneconomic damages include loss of quality of life, loss of consortium and pain and suffering.
Economic Losses
Some hernia mesh problems require more than one surgery to fix. And some injuries such as infections and chronic pain may mean you will need treatment for the rest of your life. These medical bills add up. If you were the main wage earner for your household and chronic groin pain from failed mesh prevents you from working, you may be able to claim lost wages from the past and future.
Noneconomic Losses
Noneconomic losses are emotional and mental. For example, Michael Miller's lawsuit claimed that eating was painful and he developed "sexual difficulty" after his hernia mesh surgery. These problems result in loss of quality and enjoyment of life as well as emotional issues.
Punitive Damages
In cases where the jury finds a defendant's behavior particularly negligent or harmful, they may award punitive damages in addition to compensation for economic and noneconomic losses. Punitive damages are meant to punish the defendant and discourage the behavior from happening again.
How to Choose a Hernia Mesh Lawyer
Find an attorney who has recovered fair compensation for people who suffered hernia mesh injuries. Look for an attorney with many years of experience handling hernia mesh cases.
What to look for in a hernia mesh lawyer:
A good negotiator with the skill and tenacity to secure adequate compensation for your case.
Someone who has handled cases identical to yours in terms of mesh material or mesh manufacturers.
A lawyer backed by an experienced team of paralegals, medical experts and investigators who know how to build a strong case.
Certain lawyers specialize in specific types of hernia mesh procedures and injuries as well. Look for one with as much experience as possible in your type of case and request a consultation to make sure you trust them to take on your claim.
Who Is Eligible to File a Hernia Mesh Lawsuit?
You may be eligible to file a hernia mesh lawsuit if you had hernia mesh surgery and experienced serious complications, especially if you received mesh made by Ethicon, Atrium or Bard Davol.
Contact an attorney right away to make sure your lawsuit is filed in time. There is a deadline called a statute of limitations, and it varies by state. If you miss the deadline, you won't be able to file a lawsuit.
Eligibility guidelines may be different depending on the patient or law firm accepting cases, but there are a few basic requirements.
Ways to qualify for a hernia mesh lawsuit include:
Original hernia repair surgery with mesh on or after Jan. 1, 2006
Suffered serious injuries including adhesions, hernia recurrence, intestinal blockage, mesh migration, organ perforation and infection more than 30 days from original date of surgery
Hernia revision surgery or additional surgery because of complications
Additional surgery scheduled because of complications
A surgeon told you that you need additional surgery because of complications
You were told you needed surgery because of complications but cannot have it because of medical issues
Injured Patients Who Filed Lawsuits
LILLIAN GRAHAM
Lillian Graham underwent a hernia repair with Physiomesh at Memorial Hospital in Jacksonville, Florida. She developed complications so severe she needed surgery to remove the Physiomesh.
In her lawsuit, Graham claimed she suffered infection and organ damage. The complaint said the mesh caused a fistula — an abnormal passage between her abdominal wall and her small intestine. The surgeon had to remove the fistula. In the process, the lawsuit said, he found a cavity in her abdominal wall "containing very purulent foul-smelling wadded up mesh material."
The doctor had to surgically remove the mesh. Graham underwent further surgery about five months later to repair adhesions to her bowel.
MICHAEL MILLER
In February 2016, Michael Miller received two Bard Davol 3DMax meshes during a hernia repair in Saratoga Springs, New York. His hernia came back less than a month later, and he needed another surgery. This time, a surgeon used a Bard Davol PerFix Plug.
Miller's lawsuit claimed that he continued to suffer pain and recurrent hernias in the months following revision surgery. He could not eat without pain or bloating. And, the lawsuit said, he developed "sexual difficulty" after the surgery.
JAMES D. BROWN
James D. Brown underwent hernia repair with Atrium's C-QUR mesh in December 2013. But he continued to suffer abdominal pain. In January 2016, Brown had the material removed. A pathology report found tissue in the mesh.
The report also noted foreign-body giant cell reactions. This is the result of the body's defense system reacting to a foreign object. There were also signs of thickening and scarring of connective tissue around the material.
Brown's lawsuit claimed he continued to suffer pain following the mesh removal.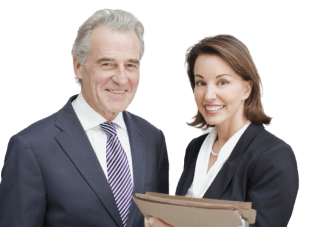 Hernia Mesh Manufacturers and Brands Involved in Lawsuits
Patients have filed lawsuits against three main manufacturers in federal court: Atrium, Bard Davol (C.R. Bard and Davol Inc.) and Johnson & Johnson subsidiary Ethicon.
Maquet, a subsidiary of Getinge Group, bought Atrium in 2011 and C-QUR mesh is now a part of Getinge's product portfolio. 
State lawsuits are pending against Covidien/Medtronic and W.L. Gore & Associates.
| MANUFACTURER | MODELS INVOLVED IN LAWSUITS |
| --- | --- |
| Atrium | C-QUR Mesh, C-QUR Edge Mesh V-Patch, C-QUR Lite Mesh V-Patch, C-QUR OVT Mesh, C-QUR RPM Mesh, C-QUR TacShield, C-QUR V-Patch, C-QUR Mosaic, ProLoop |
| Bard Davol | All polypropylene brands, including PerFix Mesh, 3DMax Mesh, Ventralex Patch, Ventralex ST Mesh, Sepramesh IP Composite Mesh, Composix E/X Mesh, Composix L/P, Marlex, Bard Mesh Dart, Ventralight ST, Ventrio ST, Ventrio patch, Visilex, Sperma-Tex, Kugel Hernia Patch, Modified Kugel Hernia Patch, Composix Kugel Hernia Patch |
| Covidien/Medtronic | Parietex Surgical Mesh, Parietex Composite Mesh, Parietex ProGrip Mesh, Parietex Composite Ventral Patch, Parietex ProGrip Self-Fixating Mesh, Parietex Optimized Composite Mesh, Parietex Plug and Patch System, Parietex Composite Open Skirt (PCO OS) Mesh, Parietex Optimized Open Skirt Mesh, Parietex Composite Parastomal (PCO PM) Mesh, Parietex Composite Hiatal Mesh (PCO 2H), Parietex Hydrophilic Anatomical Mesh, Parietex Folding Mesh, Parietex Flat Sheet Mesh, Parietex Lightweight Monofilament |
| Ethicon | Physiomesh Flexible Composite Mesh, Proceed, PHS, Prolene 3D, Prolene Hernia System |
| W.L. Gore & Associates | Gore-Tex DualMesh |
Is There a Hernia Mesh Class Action?
People who file cases for injuries stemming from hernia mesh are filing individual lawsuits, not class actions. Because there are thousands of individual injury lawsuits, judges have consolidated them into large groups called multidistrict litigations, or MDLs, to speed up litigation time and save money.
"The main benefit of being a part of an MDL for anybody is the cost."
"The main benefit of being a part of an MDL for anybody is the cost," according to Drugwatch expert Trent Miracle, a trial attorney who has helped clients recover millions of dollars from drug and device companies.
An individual claim could cost half a million dollars to file with depositions, experts and trying the case, Miracle said. In an MDL that cost gets spread out over all the claims in the MDL. This prevents one client from shouldering all the costs.
There are three main MDLs for hernia mesh in Georgia, New Hampshire and Ohio. The first trials are underway.
Lawsuits in the Ethicon Physiomesh Flexible Composite Mesh MDL
As of March 2023, the Georgia Northern District Court oversaw 1,455 pending lawsuits regarding Ethicon's Physiomesh Flexible Composite hernia mesh. The Judicial Panel on Multidistrict Litigation established the MDL in June 2017.
Bellwether trials were scheduled for March 2021, June 7, 2021, and Sept. 13, 2021, but the judge cancelled all trial dates until further notice. In September 2021, Ethicon agreed to a confidential settlement.
Atrium C-QUR Mesh MDL
A total of 3,393 lawsuits over Atrium C-QUR mesh were pending in New Hampshire District Court as of March 2023. The judicial panel established the consolidated litigation in December 2016.
The first bellwether trial was scheduled for July 7, 2021, but the case was resolved before trial. Atrium agreed to a confidential settlement, and some sources reported an amount of $66 million.
Bard Davol Hernia Mesh MDL
As of March 2023, there were 18,988 lawsuits pending over different brands of Bard Davol's polypropylene products in Ohio. The MDL panel established the litigation on Aug. 2, 2018.
The first bellwether trial began at the end of August 2021, and it ended in a win for Bard Davol in September 2021. The second ended in a win for plaintiff Antonio Milanesi and a jury award of $255,000. A third bellwether is scheduled for October 2023.
Hernia Mesh Settlement Amounts
So far, there have been no publicly announced settlements for the current lawsuits in active MDLs against Covidien, Atrium, Bard and Ethicon. Lawyers typically wait to see what happens during a bellwether trial to gauge how much a case is worth.
In 2011, Bard Davol settled 2,600 Kugel hernia patch lawsuits for $184 million, and the MDL closed in 2017.
Factors Affecting Hernia Mesh Lawsuit Settlement Amounts
Because each case is different, it's difficult to estimate hernia mesh lawsuit settlement amounts. However, lawyers and companies use several factors to determine hernia mesh settlement amounts.
Factors may include: Severity of injuries, the economic impact (lost wages, medical bills, etc.), the injuries' effect on quality of life and future financial and medical losses.
Hernia Mesh Lawsuit Process
After you've hired a lawyer, the hernia mesh lawsuit process begins with filing a complaint. Ideally, a lawsuit ends with a settlement or jury verdict. Most cases settle before trial, but keep in mind there is no guarantee of receiving compensation.
Steps in a hernia mesh lawsuits include:
File responses to the complaint
Both sides exchange information and gather records in discovery process
Pre-trial motions to allow or dismiss claims and evidence
Trial is held
How Long Does a Hernia Mesh Lawsuit Take to Settle?
The time it takes to settle depends on how quickly a case can go through the phases of a lawsuit and how willing a manufacturer is to settle a claim.
According to Trent Miracle, complex products liability cases can take between three to seven years to resolve.
For example, Bard recalled its Kugel Patch hernia mesh in 2005. In 2007, the first lawsuits were consolidated into an MDL — a large group of lawsuits with similar injuries and claims. But it wasn't until 2010 that the first bellwether trials occurred.
The Thorpes won the second bellwether trial against Bard in 2010, and the company agreed to settle the remaining lawsuits.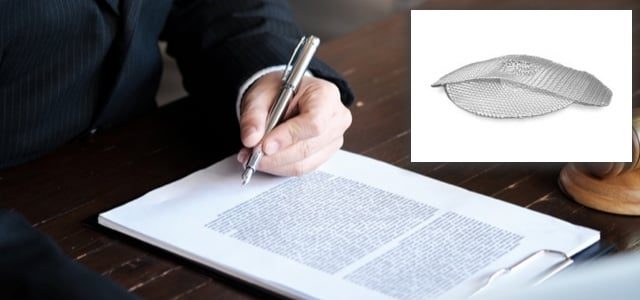 What You Should Know Before You File a Hernia Mesh Lawsuit
Before filing a lawsuit, make sure you know the brand and manufacturer of your mesh implant. Your medical records should list this information. If you can't get your records, a lawyer may be able to help.
You should also know the dates of your surgery and revision surgery. Before your revision surgery, make arrangements to preserve the old mesh for evidence in a potential lawsuit.
Did You Know?
Preserving mesh and other medical devices can be crucial to winning a lawsuit. It can provide evidence only available through examination of the product.
In May 2018, a court order set rules for preserving Physiomesh as evidence in lawsuits. Judge Richard Story's order created step-by-step rules to store and preserve the material.
Questions Hernia Mesh Lawyers May Ask
What injuries are you experiencing from your hernia mesh?
Most people filing hernia mesh lawsuits claim serious injuries that resulted in revision surgery. These injuries include infection, mesh failure, adherence, perforation, migration, bowel obstruction and seroma.
When did your hernia mesh complications occur?
Complications can occur immediately after hernia mesh surgery or years later. If you suspect your injuries were caused by hernia mesh, it's important that you act fast. There's a statute of limitations on hernia mesh claims that varies from state to state. Your attorney can help you determine if you're within the timeframe to file in your state.
What symptoms did you experience?
The symptoms associated with severe hernia mesh complications can vary. Patients who suffer from hernia mesh adhesion, for example, may experience chronic, severe pain. Individuals who have experienced bowel obstruction report nausea, vomiting or an inability to pass gas or stool.
Why are you interested in filing a hernia mesh lawsuit?
People interested in filing a hernia mesh lawsuit are seeking compensation. They claim the hernia mesh manufacturer designed and produced a defective product, the product was mislabeled, manufacturers failed to warn consumers about the dangers of the malfunctioning medical device and doctors who implanted faulty mesh committed malpractice. Be prepared to discuss your reason for filing a lawsuit.
Who made your hernia mesh?
Hernia mesh brands manufactured by Atrium, Bard Davol, Covidien/Medtronic and Ethicon are named in lawsuits. Check with your surgeon if you're not sure what brand of hernia mesh you were implanted with.
Did you preserve your mesh?
Your attorney will recommend that if you have your mesh removed, you should follow the proper protocols for preserving the mesh, as it will serve as crucial evidence in your case.
How is your medical provider treating your complications?
Your treatment options will depend on the type of hernia mesh complication you're experiencing. Your surgeon may recommend revision surgery, medication or a combination of both. Let your hernia mesh attorney know what course of action your medical provider has recommended.
How have your hernia mesh injuries impacted your daily life?
Complications associated with hernia mesh can affect your mental and emotional health. Make sure your lawyer is aware of how these complications have impacted your ability to perform daily activities.
When were the dates of your hernia mesh surgery and revision surgeries if you had them?
Check your medical records for surgery dates. These dates may influence the time limit you have to file a lawsuit.
Has your mesh been recalled?
Over the years, mesh manufacturers have issued recalls for tens of thousands of implants. Some were for minor issues such as packaging, others were for safety problems. You can check for recalls on the FDA's Medical Device Recall Database.
Please seek the advice of a medical professional before making health care decisions.
Share This Page:
How can we improve this page?
Thank You for Your Feedback
We appreciate your feedback. One of our content team members will be in touch with you soon.
We appreciate your feedback. One of our content team members will be in touch with you soon.
Who Am I Calling?
Calling this number connects you with a Drugwatch representative. We will direct you to one of our trusted legal partners for a free case review.
Drugwatch's trusted legal partners support the organization's mission to keep people safe from dangerous drugs and medical devices. For more information, visit our partners page.