Hernia Mesh Lawsuits
Hernia mesh lawsuits claim mesh manufactured by Bard Davol, Ethicon and Atrium failed and led to serious injuries. The largest hernia mesh lawsuit settlement amount to date is $184 million paid by C.R. Bard to settle roughly 3,000 cases in 2011. Compensation from a hernia mesh lawsuit settlement can help cover medical bills and lost wages.
See If You Qualify for Legal Action
You may be legally entitled to compensation for your injuries. Get a free case review today to find out if you are eligible.
Hernia mesh lawsuits claim the devices caused serious injuries or complications so severe that people had to have additional surgeries. As of October 2020, there were 14,900 hernia mesh lawsuits pending against Ethicon, Atrium and Bard Davol in three separate multidistrict litigations, or MDLs. None of these cases had gone to trial.
Individual lawsuits not currently in an MDL include cases against the manufacturer Covidien over its Parietex mesh. Medtronic is also a named defendant in these cases because it bought Covidien in 2015.
Hernia mesh lawyers are also accepting cases against W.L. Gore & Associates for its Gore-Tex DualMesh.
Ethicon Physiomesh Flexible Composite Mesh MDL

As of October 2020, the Georgia Northern District Court oversaw 3,128 pending lawsuits regarding Ethicon's Physiomesh Flexible Composite hernia mesh. The Judicial Panel on Multidistrict Litigation established the MDL in June 2017.

Atrium C-QUR Mesh MDL

A total of 2,378 lawsuits over Atrium C-QUR mesh were pending in New Hampshire District Court as of October 2020. The judicial panel established the consolidated litigation in December 2016.

Bard Davol Hernia Mesh MDL

As of October 2020, there were 9,394 lawsuits pending over different brands of Bard Davol's polypropylene products. The MDL panel established the litigation on Aug. 2, 2018.
| MANUFACTURER | MODELS INVOLVED IN LAWSUITS |
| --- | --- |
| Atrium | C-QUR Mesh, C-QUR Edge Mesh V-Patch, C-QUR Lite Mesh V-Patch, C-QUR OVT Mesh, C-QUR RPM Mesh, C-QUR TacShield, C-QUR V-Patch, C-QUR Mosaic, ProLoop |
| Bard Davol | All polypropylene brands, including PerFix Mesh, 3DMax Mesh, Ventralex Patch, Ventralex ST Mesh, Sepramesh IP Composite Mesh, Composix E/X Mesh, Composix L/P, Marlex, Bard Mesh Dart, Ventralight ST, Ventrio ST, Ventrio patch, Visilex, Sperma-Tex, Kugel Hernia Patch, Modified Kugel Hernia Patch, Composix Kugel Hernia Patch |
| Covidien/Medtronic | Parietex Surgical Mesh, Parietex Composite Mesh, Parietex ProGrip Mesh, Parietex Composite Ventral Patch, Parietex ProGrip Self-Fixating Mesh, Parietex Optimized Composite Mesh, Parietex Plug and Patch System, Parietex Composite Open Skirt (PCO OS) Mesh, Parietex Optimized Open Skirt Mesh, Parietex Composite Parastomal (PCO PM) Mesh, Parietex Composite Hiatal Mesh (PCO 2H), Parietex Hydrophilic Anatomical Mesh, Parietex Folding Mesh, Parietex Flat Sheet Mesh, Parietex Lightweight Monofilament |
| Ethicon | Physiomesh Flexible Composite Mesh, Proceed, PHS, Prolene 3D |
Who Is Eligible to File a Hernia Mesh Lawsuit?
You may be eligible to file a hernia mesh lawsuit if you had hernia mesh surgery and experienced serious complications, especially if you received mesh made by Ethicon, Atrium or Bard Davol. Eligibility guidelines may be different depending on the patient or law firm accepting cases, but there are a few basic requirements.
Qualifications for lawsuit eligibility include:
Original hernia repair surgery with mesh on or after Jan. 1, 2006
Suffered serious injuries including adhesions, hernia recurrence, intestinal blockage, mesh migration, organ perforation and infection more than 30 days from original date of surgery
Hernia revision surgery or additional surgery because of complications
Have additional surgery because of complications scheduled
A surgeon told you that you need additional surgery because of complications
You were told you needed surgery because of complications but cannot have it because of medical issues
Hernia Mesh Lawsuit Settlement Amounts
No hernia mesh lawsuit settlements in the current mass litigations have been publicly announced. Plaintiffs are still filing lawsuits, and the earliest trials have been scheduled.
The first Ethicon Physiomesh trial in the MDL is expected in November 2020, the second in February 2021 and the third in May 2021. The Judge Richard W. Story estimated each trial would last two to three weeks.
The first Atrium C-QUR trial was scheduled for 2020, but Atrium filed a motion to move the trial to January 2021 because of issues created by the COVID-19 pandemic. The Bard Davol MDL is in its earliest stages, and no trial dates for that have been set.
Additional cases are pending in state courts. In August 2018, the New Jersey Supreme Court consolidated 62 Physiomesh lawsuits into a multicounty litigation — which operates like an MDL, but at the state level — in Atlantic County.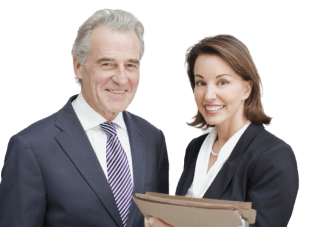 Bard Pays $184 Million to Resolve Earlier Lawsuits
Lawsuits over Bard Davol's Kugel Patch formed an earlier MDL that ended in a $184 million settlement in 2011. So far, this has been the largest settlement amount in any hernia mesh litigation.
Bard first recalled the patch in 2005; the company said it could cause bowel perforations and fistulas. The first lawsuits followed soon after.
In 2007, a federal panel combined the first 150 Kugel Patch lawsuits into an MDL in a Rhode Island federal court. Eventually, plaintiffs filed more than 3,000 cases against C.R. Bard, Inc.
Two bellwether trials occurred in 2010. Bard won the first, but a jury awarded $1.5 million to the plaintiffs in the second trial.
In the second trial, jurors heard the case of Christopher and Laure Thorpe of North Carolina. Christopher Thorpe underwent hernia repair with a Kugel Patch in 2005. Between 2007 and 2008, he underwent multiple surgeries to remove infection and a fistula resulting from the repair.
Following the verdict for the Thorpes, Bard offered to pay $184 million to settle the remaining 2,600 Kugel Patch lawsuits.
In September 2017, the Kugel Patch MDL was finally closed after 10 years of litigation.
Similar to Transvaginal Mesh
Hernia mesh is similar in construction to transvaginal mesh, another surgical mesh used exclusively in women.
Complications resulted in more than 107,000 transvaginal mesh lawsuits. The cases were combined in five different mass litigations in a West Virginia federal court.
The transvaginal mesh litigations were among the largest in U.S. history and have resulted in nearly $8 billion in settlements.
How Long Does it Take to Settle a Hernia Mesh Lawsuit?
It is difficult to predict the exact time frame for a hernia mesh settlement. Because they deal with complicated medical devices and injuries, these cases may take longer to litigate than more simple lawsuits.
For example, Bard recalled its Kugel Patch hernia mesh in 2005. In 2007, the first lawsuits were consolidated into an MDL — a large group of lawsuits with similar injuries and claims. But it wasn't until 2010 that the first bellwether trials occurred.
The Thorpes won their jury trial against Bard and the company agreed to settle the remaining lawsuits.
The time it takes to settle also depends on how quickly a case can go through the phases of a lawsuit. These include: filing a complaint; answers to the complaint; the discovery process where both sides exchange information and gather records; pre-trial motions to allow or dismiss claims and evidence; and finally the trial, where a judge and jury decide if the defendant is liable and how much to award in damages.
A defendant may decide to settle a hernia mesh claim at any time, and typically the majority of injury cases are settled before trial.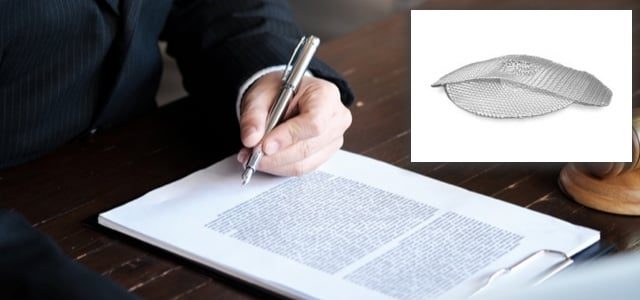 Organ Damage, Other Complications
People who filed lawsuits suffered complications so severe they needed at least one additional surgery to fix their problems. Some required more. And many people claim their complications continued after attempts to repair their problems.
In most cases, in order to qualify for a lawsuit, people must have been told they need surgery or have had surgery called hernia mesh revision surgery. This is a surgery to remove mesh, replace it or correct any tissue and organ damage.
Scientific studies have questioned the effectiveness of some mesh products, and companies have pulled products off the market after high failure rates were reported.
The U.S. Food and Drug Administration even sent a warning to at least one company over its manufacturing and quality control process at a manufacturing plant. The FDA says many of the reports it has received regarding complications are associated with recalled mesh.
The brands named in the current MDLs all contain polypropylene. Products made of this material can sometimes shrink, break or erode. If this happens, it can cause organ damage and other complications.
Injuries claimed in hernia mesh lawsuits include:
Adherence (sticking to internal tissue)
Bowel obstruction
Infection
Mesh failure (breaking, shrinking, eroding)
Migration (moving from where it was implanted)
Perforation of organs or tissues
Seromas (pockets of fluid) that require surgery
Some people who filed C-QUR hernia mesh lawsuits also claim additional injuries. Atrium derives C-QUR's coating from fish oil. Some patients claim it led to "allergic or inflammatory" responses that caused further complications.
Patient Injuries
Lillian Graham
Lillian Graham underwent a hernia repair with Physiomesh at Memorial Hospital in Jacksonville, Florida. She developed complications so severe she needed surgery to remove the Physiomesh.
In her lawsuit, Graham claimed she suffered infection and organ damage. The complaint said the mesh caused a fistula — an abnormal passage between her abdominal wall and her small intestine. The surgeon had to remove the fistula. In the process, the lawsuit said, he found a cavity in her abdominal wall "containing very purulent foul-smelling wadded up mesh material."
The doctor had to surgically remove the mesh. Graham underwent further surgery about five months later to repair adhesions to her bowel.
Michael Miller
In February 2016, Michael Miller received two Bard Davol 3DMax meshes during a hernia repair in Saratoga Springs, New York. His hernia came back less than a month later, and he needed another surgery. This time, a surgeon used a Bard Davol PerFix Plug.
Miller's lawsuit claimed that he continued to suffer pain and recurring hernias in the months following revision surgery. He could not eat without pain or bloating. And, the lawsuit said, he developed "sexual difficulty" after the surgery.
James D. Brown
James D. Brown underwent hernia repair with Atrium's C-QUR mesh in December 2013. But he continued to suffer abdominal pain. In January 2016, Brown had the material removed. A pathology report found tissue in the mesh.
The report also noted foreign-body giant cell reaction. This is the result of the body's defense system reacting to a foreign object. There were also signs of thickening and scarring of connective tissue around the material.
Brown's lawsuit claimed he continued to suffer pain following the mesh removal.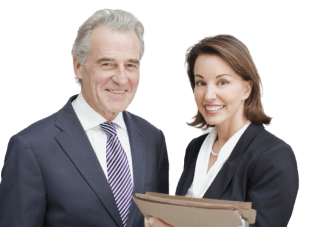 Reasons to File a Lawsuit
People that have filed lawsuits against hernia mesh manufacturers have three main reasons for filing. These are: defective design, manufacturing defects and failure to warn.
Defective Design
Consumers who file for this reason claim the company that designed a particular type of hernia mesh knowingly or unknowingly created a dangerous product.
For example, C.R. Bard designed its Composix Kugel hernia mesh with a memory coil ring called a PET ring. As early as 2002, doctors complained of problems with the ring, according to Vicky Sanders' lawsuit against Bard.
The PET ring was prone to breaking after implantation. This caused problems such as migration, bowel perforation and intestinal fistulas. Some people even died. Bard later issued a Class I recall for the device — a recall class reserved for products that can cause serious harm and death.
In addition to the ring, the Composix Kugel is vulnerable to buckling which can cause it to shrink after implantation.
Manufacturing Defect
Hernia mesh manufacturing defects occur when a manufacturer deviates from its original design and intended materials to make the finished product. These deviations can cause injuries.
For example, Vicky Sanders' lawsuit claimed that Bard used "substandard, adulterated, and/or non-medical grade polypropylene and raw materials used to make the Composix Kugel product which deviated from their material and supply specifications."
The non-medical grade polypropylene caused early mesh degradation and failure.
Failure to Warn
Consumers who file for this reason claim that hernia mesh manufacturers should have known about the defects in their products or risk of injury, but failed to warn patients, physicians and the general public.
In Vicky Sanders' case, her lawsuits claims Bard knew about several dangers including the defective PET ring, the fact that the mesh could buckle and that polypropylene could degrade, fragment and shrink.
Despite knowing about these problems, Bard did not inform the public.
Statute of Limitations
Another reason to file a lawsuit is to preserve the right to sue. Hernia mesh cases have statutes of limitations that impose a timeline on the ability to file a claim. Each state has a time limit to file a claim, which can vary from two years to four or more years.
Only an attorney can determine the exact statute of limitation on your claim. But in general, hernia mesh statutes will start ticking from the moment a patient discovers his or her injury stemmed from a defective mesh.
Court Instructions for Physiomesh Evidence
People who have mesh removed should make arrangements to preserve it in case they later decide to file a lawsuit.
Did You Know?
Preserving mesh and other medical devices can be crucial to winning a lawsuit. It can provide evidence only available through examination of the product.
In May 2018, a court order set rules for preserving Physiomesh as evidence in lawsuits. Judge Richard Story's order created step-by-step rules to store and preserve the material. The order outlined instructions in four stages.
Rules for Preserving and Storing Physiomesh for Trial
Preservation and Collection

Patients must tell their surgeons to preserve the product and tissue removed in surgery. They must also tell the hospital to ship the materials to Steelgate in Florida. Patients' lawyers will coordinate shipping.

Storage

Steelgate will preserve and store all samples. Both sides of the lawsuits will split the monthly storage fees.

Evaluation

Lawyers for both sides may inspect the samples. They have to give notice before performing any tests. The other side can be present during these examinations. No tests may destroy any of the samples.

Other Pathology

Hospitals may preserve slides or paraffin blocks of removed materials. If a hospital turns these over, both sides may examine them. If the hospital refuses, each side may ask Steelgate to create slides and blocks. Both sides will have access to all these samples.
Questions Hernia Mesh Lawyers May Ask
What injuries are you experiencing from your hernia mesh?
Most people filing hernia mesh lawsuits claim serious injuries that resulted in revision surgery. These injuries include infection, mesh failure, adherence, perforation, migration, bowel obstruction and seroma.
When did your hernia mesh complications occur?
Complications can occur immediately after hernia mesh surgery or years later. If you suspect your injuries were caused by hernia mesh, it's important that you act fast. There's a statute of limitations on hernia mesh claims that varies from state to state. Your attorney can help you determine if you're within the timeframe to file in your state.
What symptoms did you experience?
The symptoms associated with severe hernia mesh complications can vary. Patients who suffer from hernia mesh adhesion, for example, may experience chronic, severe pain. Individuals who have experienced bowel obstruction report nausea, vomiting or an inability to pass gas or stool.
Why are you interested in filing a hernia mesh lawsuit?
People who seek compensation for their hernia mesh injuries typically do so for one of three reasons: they claim the hernia mesh manufacturer created a dangerous product with a defective design, they believe there was a manufacturing defect or they believe these manufacturers failed to warn consumers of their defective products. Be prepared to discuss your reason for filing a lawsuit.
Who made your hernia mesh?
Hernia mesh brands manufactured by Atrium, Bard Davol, Covidien/Medtronic and Ethicon are named in lawsuits. Check with your surgeon if you're not sure what brand of hernia mesh you were implanted with.
Did you preserve your mesh?
Your attorney will recommend that if you have your mesh removed, you should follow the proper protocols for preserving the mesh, as it will serve as crucial evidence in your case.
How is your medical provider treating your complications?
Your treatment options will depend on the type of hernia mesh complication you're experiencing. Your surgeon may recommend revision surgery, medication or a combination of both. Let your hernia mesh attorney know what course of action your medical provider has recommended.
How have your hernia mesh injuries impacted your daily life?
Complications associated with hernia mesh can affect your mental and emotional health. Make sure your lawyer is aware of how these complications have impacted your ability to perform daily activities.
Please seek the advice of a medical professional before making health care decisions.
Share This Page:
Thank you for your feedback. Do you have any thoughts you'd like to share about Drugwatch.com?
How can we improve this page?
How can we improve this page?
Thank You for Your Feedback
We appreciate your feedback. One of our content team members will be in touch with you soon.
We appreciate your feedback. One of our content team members will be in touch with you soon.
Who Am I Calling?
Calling this number connects you with a Drugwatch representative. We will direct you to one of our trusted legal partners for a free case review.
Drugwatch's trusted legal partners support the organization's mission to keep people safe from dangerous drugs and medical devices. For more information, visit our partners page.
(844) 807-8916