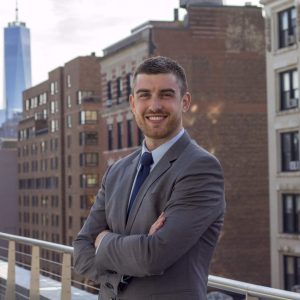 Brendan A. McDonough, Esquire
Trial Attorney, Defective Drugs and Devices
Last Modified: April 27, 2022
Brendan A. McDonough is an associate attorney with award-winning national law firm Weitz & Luxenberg. He is a part of the firm's Drug and Medical Device Litigation practice group. He plays a leading role in the firm's Philips CPAP litigation against Philips Respironics for injuries caused by their recalled CPAP and BiPAP sleep apnea machines.
McDonough is motivated by being able to help clients who have suffered harm and securing the best possible outcome for them. He finds helping people injured by negligence of large corporations gratifying, and it's the reason he went to law school.
He obtained his Bachelor of Science in biomedical engineering from Cornell University's College of Engineering. Now he uses his expertise in biomedical engineering and law to tackle complex litigation that involves pharmaceuticals and medical devices.
In addition to handling Philips CPAP lawsuits, McDonough also represents Weitz & Luxenberg clients injured by metal-on-metal and modular hip implants, including DePuy ASR/ASR XL, Stryker LFIT V40 CoCr femoral heads and Stryker Rejuvenate/ABG II Modular Hip Implant.
"These giant medical device and pharmaceutical corporations should be ensuring that what they're selling to the public is safe and effective, but instead they cut corners for profit… They think they can get away with it. They're wrong," McDonough said.
About Drugwatch's Experts
Drugwatch's experts are authorities in their fields. Their personal experiences and professional expertise make them uniquely qualified to review our content for accuracy and verify that the information you read here is trustworthy, comprehensive and consistent with the latest evidence-based research.