Paraquat Lawsuits
A paraquat herbicide lawsuit claims studies have shown that long-term exposure to paraquat, a popular herbicide, causes Parkinson's disease. Plaintiffs diagnosed with Parkinson's disease say manufacturers failed to warn about the risk. Lawyers are representing farmers, agricultural workers and others in lawsuits seeking compensation.
See If You Qualify for a Paraquat Lawsuit
If you were diagnosed with Parkinson's disease after exposure to paraquat, you may be entitled to compensation. Get a free case review today.
We value your privacy.
By clicking REVIEW MY CASE
, you agree to our
privacy policy
and
disclaimer
. After submitting, you will be contacted by one or more of Drugwatch's
trusted legal partners
(including autodialed and prerecorded calls or text/SMS messages). Msg. and data rates apply. Your consent to text messaging is not required for a case review and you may opt out of text messages at any time by texting STOP. This is legal advertising.
Why Paraquat Lawsuits Are Being Filed
If you were exposed to paraquat and developed Parkinson's disease, there are many reasons to file a paraquat claim.
An experienced paraquat lawyer can help you file a claim for potential compensation, hold companies accountable for wrongdoing and help spread awareness about the dangers of paraquat.
As of Jan. 17, 2023, there were 2,421 paraquat lawsuits consolidated in Illinois federal court. The first bellwether trial is scheduled for July 2023.
Compensation for Injuries
There is no cure for Parkinson's disease, and people with the disease will have to undergo treatment for the rest of their lives. Parkinson's disease can be debilitating.
Filing a paraquat claim may help secure compensation to pay for costly medical bills, lost wages and other expenses due to past and future care. You may also receive compensation for physical and emotional pain and suffering as well as loss of quality of life.
Hold Companies Accountable
People who filed paraquat lawsuits claim manufacturers have known the weed killer was toxic and could cause Parkinson's disease for years. Despite this, they continued to sell it and concealed this information from plaintiffs and others.
Filing a lawsuit may hold companies accountable for negligent behavior. In some cases, juries typically award punitive damages to punish companies for willfully endangering the public.
Spread Awareness
Paraquat has been used in commercial farming and agriculture in the United States since the 1960s. Each year more people use it. Some people use it on the job, while others live near farms that use the toxic weed killer.
Filing a lawsuit may spread awareness about the dangers of paraquat and help others who may be at risk.
Who Can File Paraquat Lawsuits?
Anyone who has been exposed to paraquat and developed Parkinson's disease may decide to file a claim, but contacting a lawyer is the only way to be sure you have a paraquat case.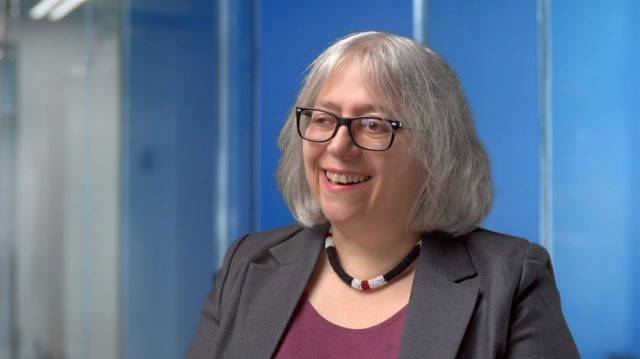 Some types of paraquat exposure are more difficult to determine than others, but an experienced attorney can help prove your paraquat case.
People who may qualify to file paraquat lawsuits include:
Agricultural workers including farmers, licensed paraquat applicators, growers, pickers and landscapers
People who live near farmland sprayed with paraquat
Anyone who works around commercial weed killers and pesticides
Did you develop Parkinson's disease after exposure to paraquat?
Who Has Filed Paraquat Lawsuits?
Most people who filed paraquat lawsuits say the weed killer led them to develop Parkinson's disease, but some lawsuits include other injuries, such as kidney disease. Some of the earliest lawsuits were filed in 2016, according to Syngenta's 2018 Financial Report.
In most cases, plaintiffs worked with paraquat for many years before receiving a Parkinson's disease diagnosis. Some paraquat lawsuits are a part of a paraquat class action suit, while others are individual injury lawsuits.
As the number of lawsuits continued to grow, plaintiff's lawyers petitioned the Judicial Panel on Multidistrict Litigation to consolidate lawsuits before one federal court. These paraquat class action suits and individual injury claims are now consolidated in Illinois federal court under Chief Judge Nancy J. Rosenstengel.
Recent Paraquat Lawsuits
Holliday et al. v. Syngenta et al.

May 3, 2021 — Iowa farmer Doug Holliday filed a class action lawsuit on behalf of himself and others against Syngenta and Chevron USA for putting people at increased risk of developing Parkinson's disease and failing to warn them. Holliday had been spraying paraquat on thousands of acres of crop ground since the 1990s.

Pratt v. Syngenta et al.

April 22, 2021 — Illinois resident Ellis Pratt filed a paraquat lawsuit claiming long-term exposure to the weed killer led him to develop renal disease. Pratt was exposed to paraquat through direct exposure, contamination of his drinking water and pesticide drift for about 11 years and was diagnosed with kidney disease in 2021.

Adams v. Syngenta et al.

April 12, 2021 — Missouri resident Robin Adams' lawsuit claims: "Syngenta has long misrepresented and denied the harmful side effects of its Paraquat-based product." Adams' husband was a certified paraquat applicator. Both of them routinely sprayed paraquat products. She developed Parkinson's disease after more than 15 years of paraquat exposure by pesticide drift, direct exposure and drinking water contamination.
Does Paraquat Cause Parkinson's Disease?
The same properties that make paraquat toxic to plants and animals are what cause Parkinson's disease in humans, according to studies cited in each Parkinson's disease paraquat lawsuit.
Scientists think Parkinson's disease is caused by the death of neurons that produce dopamine in the brain.
Studies have shown paraquat creates oxidative stress that kills dopamine-producing neurons. The scientific community has known about paraquat's oxidative stress qualities since the 1960s, according to lawsuits.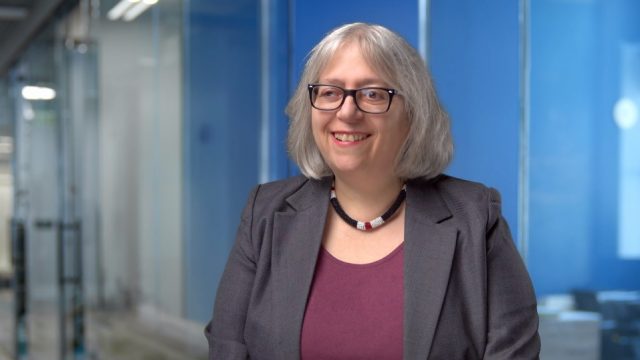 According to a 2020 study by Fegnyu Ming and colleagues published in BioMed Research International, paraquat crosses the blood-brain barrier where it affects neurons.
Study results suggest paraquat may kill cells in healthy people and people with Parkinson's disease. Authors wrote that epidemiological research shows paraquat exposure strongly increases the risk of Parkinson's disease in humans.
In Parkinson's disease experiments, scientists use pesticides including paraquat and benomyl to induce Parkinson's disease in nonhuman and human primates, according to a 2020 article in Neurology India.
How Does Paraquat Exposure Happen?
Most people exposed to paraquat work in commercial agriculture or live near commercial farms. Paraquat is a restricted-use herbicide. This means only licensed, trained applicators can use it, and it's not licensed for home use.
The most deadly form of paraquat exposure happens if people eat or drink it. Exposure also happens through the skin or by inhaling it.
Long-term exposure to smaller amounts that can cause Parkinson's disease or other health problems occurs over years of working with or near the herbicide. This includes mixing, spraying, loading or cleaning.
People who live near farms may be exposed through spray drift or contaminated water. People who are married to or live with licensed applicators may be exposed through contaminated clothing or equipment and by accompanying applicators to work sites.
Does Roundup Have Paraquat?
Roundup does not contain paraquat, but commercial agriculture workers may use both types of herbicide. As more weeds become resistant to Roundup, farmers often turn to paraquat.
Paraquat is considered many times more toxic than Roundup, but its main ingredient glyphosate is linked to non-Hodgkin lymphoma.
The EPA hasn't restricted Roundup use to licensed applicators, and it's available for homeowner use.
Is Paraquat Banned in the United States?
Paraquat is not banned in the United States, but it's restricted to licensed applicators. Because of its toxicity, some lawmakers and activists have fought to get it banned.
The Protect America's Children from Toxic Pesticides Act of 2020 cites that paraquat "causes heart failure, kidney failure, liver failure, lung scarring, and damage to brain cells; and greatly increases the risk of developing Parkinson's disease."
The Protect Against Paraquat Act of 2019 was introduced to require the EPA to cancel the registration for all uses of paraquat, to ban paraquat residue on food and to prohibit the sale and use of existing paraquat stock.
So far, legislation to ban paraquat hasn't been successful.
EPA Reviews Paraquat
Every 15 years, the EPA re-evaluates the use of pesticides and decides whether to continue to allow them on the market.
After reviewing over 70 articles on paraquat exposure, the EPA concluded "there is insufficient evidence to link registered paraquat products to any of the health outcomes investigated, including Parkinson's disease, when used according to the label."
In October 2020, the EPA released its interim decision reapproving paraquat for use with new proposed safety measures to reduce the risk to humans and the environment.
Proposed new safety regulations include:
A ban on aerial application except cotton desiccation
A ban on pressurized handgun and backpack sprayer application methods
Adding label language for mandatory spray drift management
Putting a limit on the maximum application rate for alfalfa
Requiring a 48-hour restricted entry time for all uses and crops except cotton desiccation
Requiring a drift buffer for residential areas and seven-day restricted entry interval for cotton desiccation
Requiring PF10 respirators or closed cabs if the area treated in a 24-hour period is 80 acres or less
Syngenta's Response
In January 2021, Syngenta responded to the EPA's new proposed safety measures in the Paraquat Dichloride Proposed Interim Registration Review Decision.
Syngenta said it was committed to "implementing those proposed measures and labeling revisions necessary" to continue paraquat's registration. But the company said applying some of the new safety measures — such as the ban on aerial spraying and on the use of hand-held backpacks or backpack equipment — would be detrimental to some farmers and growers.
Please seek the advice of a medical professional before making health care decisions.
Share This Page:
How can we improve this page?
Thank You for Your Feedback
We appreciate your feedback. One of our content team members will be in touch with you soon.
We appreciate your feedback. One of our content team members will be in touch with you soon.
Who Am I Calling?
Calling this number connects you with a Drugwatch representative. We will direct you to one of our trusted legal partners for a free case review.
Drugwatch's trusted legal partners support the organization's mission to keep people safe from dangerous drugs and medical devices. For more information, visit our partners page.