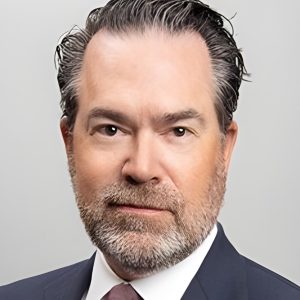 Trent B. Miracle, Esquire
Mass Tort and Product Liability Attorney
Last Modified: November 10, 2023
Trent B. Miracle has more than two decades of experience handling complex civil litigation. In 1996, Trent began his career as a personal injury attorney practicing aviation law, concentrating on airline and helicopter disasters. Since then, he has become a nationally recognized leader and experienced litigator in high-profile cases, handling everything from pharmaceutical and medical device cases to class-action matters and clergy abuse claims.
With over 25 years of experience handling a broad array of mass tort cases, Trent has helped thousands of people harmed by the negligence of pharmaceutical giants Johnson & Johnson, AbbVie, Bayer and Merck. Over the course of his career, Trent and his teams have secured more than $2 billion in settlements for clients injured by dangerous drugs and defective medical devices. This includes notable pharmaceutical and medical device settlements involving pelvic mesh, testosterone replacement therapy products, Bextra, Ephedra, Ortho Evra and Vioxx.
His leadership, expertise and professionalism have led federal judges to appoint him to plaintiffs' steering committees for several multidistrict litigations involving Yaz, DePuy hip replacements and Propecia. Most notably, he was appointed as plaintiffs' co-lead counsel in MDLs involving Tepezza and testosterone replacement therapy products.
Trent regularly speaks at national legal conferences. He is the founding chair of the American Association for Justice's asbestos litigation group, former co-chair of AAJ's testosterone therapy litigation group and chair of the annual Litigation Series Mass Torts Forum. In addition, Trent has been recognized as one of The Best Lawyers in America for Mass Tort Litigation/Class Actions – Plaintiffs (2024); Product Liability Litigation – Plaintiffs (2022-2024); and Personal Injury Litigation – Plaintiffs (2024), as well as recognized by the Illinois Super Lawyers list (2021-2023).
Bar and Court Admissions
Texas, 1995
Illinois, 2003
Missouri, 2005
Pennsylvania, 2012
New York, 2019
U.S. District Court, Northern and Southern Districts of Texas, 1996
U.S. District Court, Central, Northern, & Southern Districts of Illinois
U.S. District Court, Eastern District of Missouri, 2004
U.S. District Court, District of Colorado
U.S. District Court, Eastern & Western Districts of Arkansas
U.S. District Court, Eastern District of Wisconsin
U.S. Court of Appeals 5th Circuit
Affiliations
American Association for Justice
American Bar Association
Illinois Trial Lawyers Association
Missouri Association of Trial Attorneys
Co-Chair, AAJ Testosterone Therapy Litigation Group
About Drugwatch's Experts
Drugwatch's experts are authorities in their fields. Their personal experiences and professional expertise make them uniquely qualified to review our content for accuracy and verify that the information you read here is trustworthy, comprehensive and consistent with the latest evidence-based research.