The BBB determines ratings based on trust and reliability factors, including a company's interactions with consumers, customer reviews, licensing, and ethical advertising practices. Drugwatch strives to uphold the highest standards of accuracy and quality of information while advocating for people who have been affected by dangerous drugs and medical devices.
Meet the Team
Drugwatch's expert writers and outreach team draw on their research skills, relationships with experts and personal experiences to provide information and spread awareness. They have the expertise to find high-quality information from medical journals, court documents and specialists in the field. Our writers all completed health literacy training from the Centers of Disease Control and Prevention and hold memberships with professional organizations including the American Medical Writers Association, American Bar Association (associate), The Alliance of Professional Health Advocates and International Society for Medical Publication Professionals.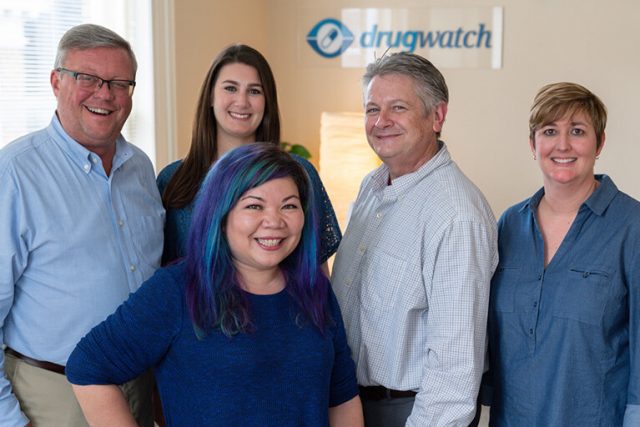 Meet Our Experts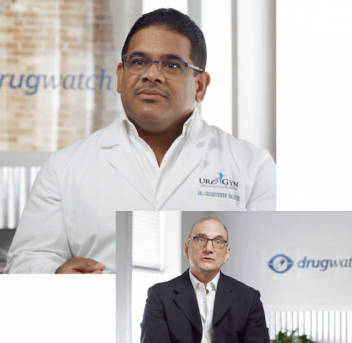 Drugwatch's expert contributors are medical and legal professionals who work with Drugwatch to provide content, share their insight and review the information on Drugwatch.com for accuracy and quality. The experts provide a wealth of knowledge through videos, articles and podcasts. Drugwatch takes the time to make sure each expert is highly qualified and committed to Drugwatch's mission to keep the public safe from risky drugs and medical devices. Drugwatch also partners with Physicians' Review Network Inc., a nationally recognized leader in providing independent medical reviews through its network of specialists.
Drugwatch works with leaders in the mass tort field to get consumers the help and justice they deserve. Our partners over the years have included several national law firms with decades of experience in mass torts, and drug and medical device lawsuits. Many of these firms have recovered billions of dollars in compensation for clients.
Wilson and Peterson, LLP currently funds Drugwatch. The law firm specializes in mass torts and complex litigations for consumers injured by the wrongdoings of large corporations.
Wilson and Peterson, LLP often works with other national law firms that have specialized expertise in a particular harmful drug or medical device.
Brian Wilson, who is licensed to practice law in Washington, D.C. and Florida, oversees the firm's operations and has spent close to two decades leading clients through challenging legal matters.
The firm funds Drugwatch because of its commitment to helping those injured by pharmaceutical and medical products. Drugwatch and Wilson and Peterson, LLP share the same goals of getting consumers justice and keeping them safe.
All Drugwatch services are free. There is no requirement for anyone to be a client of Wilson and Peterson, LLP to receive Drugwatch's help.
When visitors to Drugwatch call a phone number on our website or fill out a free case review form, they can speak to third-party representatives who can help connect them with the appropriate legal professional.
Standards and Practices
Drugwatch adheres to a strict code of integrity, accuracy and quality in producing all the content on our website. Our sources include peer-reviewed medical journals, reputable news outlets, court documents, U.S. Food and Drug Administration reports, patients with first-hand experience and experts in the medical and legal fields. We are committed to being transparent about content, so we provide a list of sources on each page as well as contact information for the editor, reviewer and authors. It is our intention for every page on Drugwatch to be medically or legally reviewed by credible experts to ensure the information you get from us is factual, complete and of the highest quality.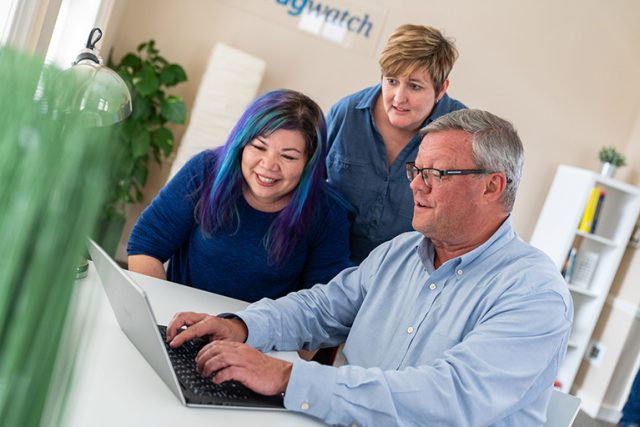 Drugwatch's Advocacy
Drugwatch supports organizations that advocate for patients. We also serve as a watchdog on behalf of consumers, and we give patients a voice.
Our investigative feature stories explore topics important to consumers, including the FDA's approval process, the high prices of drugs, Big Pharma marketing and issues in women's health. These features educate the public and expose corporate practices that could endanger consumers or hurt their wallets. These stories also provide links to petitions and ways to take action.
Drugwatch's Beyond the Side Effects section gives patients an opportunity to be heard. It highlights ways their lives changed because of serious side effects or complications from drugs and medical devices. Anyone seriously harmed by medical products may share a story with Drugwatch for possible publication on our website.
---
Press Room
Drugwatch helps journalists who are reporting on prescription drugs and medical devices. We provide expert quotes, medical research, legal information and insight into the FDA, Big Pharma, and dangerous side effects and complications. We also write guest content and op-ed pieces at no charge.
If you would like to learn more about our work or need content for news in your area, please reach out to us. We are happy to work with you.