About Drugwatch
Drugwatch works with medical and legal experts as well as patients and advocates to provide accurate, trustworthy and current information about prescription drug side effects, medical device complications and related lawsuits. Our team members have several years of medical and legal research experience and are passionate about advocating for people injured by the negligence of corporations. Through Drugwatch, consumers can get the information they need to make informed health care decisions, share their drug and device stories, and connect with an experienced national law firm.
Our Mission
To keep people safe from potentially harmful drugs, medical devices and procedures by informing them of medical conditions, severe side effects and ways to take action.
What Is Drugwatch?
Drugwatch is a trusted consumer advocacy organization that works side by side with award-winning certified medical and legal experts to educate the public on dangerous drugs and medical devices and to empower consumers to assert their legal rights. Our experts help us ensure that the medical and legal information our readers depend on is honest, objective and helpful.
Our headquarters is located in Orlando, Florida, where we produce Drugwatch.com.
Drugwatch.com is the go-to resource for information about the prescription drugs you take, the medical devices you're implanted with, the conditions and procedures you've endured, and the legal options that may be available.
Our team of experienced writers sifts through complex medical journals, court records and government documents to provide you with important information you can trust, in language you can understand. We give patients a platform to share their stories and the resources they need to take action against negligent companies.
Our Vision
To become the watchdog for the pharmaceutical and medical device industries.
A Trusted Source
Drugwatch has been a trusted resource for consumers since 2009. Our website provides high-quality health information from credible sources, such as peer-reviewed medical journals. Our content comes directly from or is reviewed by medical and legal experts to ensure its accuracy and thoroughness.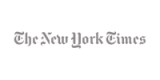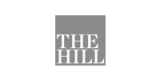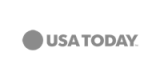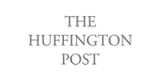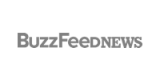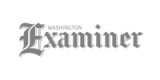 How Drugwatch Helps
We provide information about side effects, complications and procedures.

We connect injured people with law firms.

We give patients a platform to tell their stories.

We share expert opinions.

We provide resources for the media.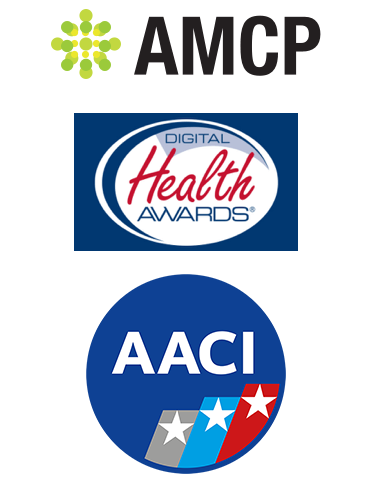 Awards for Original Reporting
Esteemed awards programs, including AMCP Awards, Digital Health Awards and Apex Awards, have recognized Drugwatch for our well-researched, evidence-based reporting and adherence to journalistic principles of accuracy, fairness and transparency.
Our award-winning features and news articles delve into issues such as high drug prices, medical device negligence, and the teen vaping and opioid epidemics in the U.S.
Contest judges base their decisions on content, format, delivery and quality.

Accredited by the Better Business Bureau
Drugwatch holds an A+ rating with the Better Business Bureau.
The BBB determines ratings based on trust and reliability factors, including a company's interactions with consumers, customer reviews, licensing, and ethical advertising practices.
Drugwatch strives to uphold the highest standards of accuracy and quality of information while advocating for people who have been affected by dangerous drugs and medical devices.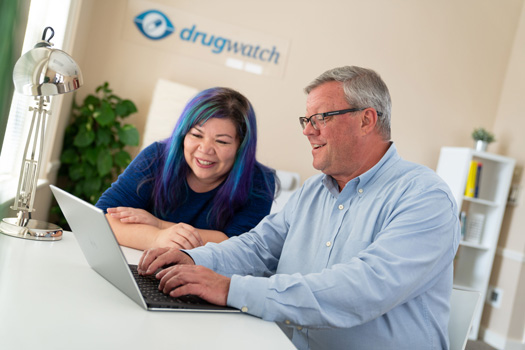 Meet the Team
Drugwatch's expert writers and outreach team draw on their research skills, relationships with experts and personal experiences to provide information and spread awareness. They have the expertise to find high-quality information from medical journals, court documents and specialists in the field. They present the information in multimedia formats including articles, podcasts and videos. The media, researchers and students have contacted them for their expertise, and their work has been featured and sourced in news articles, peer-reviewed medical journals, podcasts and news programs such as the Victoria Derbyshire program on the BBC.
Combined, our team has more than a decade of medical writing experience. Our writers all completed health literacy training from the Centers of Disease Control and Prevention and hold memberships and have held committee positions with professional organizations including the American Medical Writers Association, American Bar Association (associate), The Alliance of Professional Health Advocates and International Society for Medical Publication Professionals.
I love working with Drugwatch because the team truly values research and providing accurate and current information to our readers.
Michelle Llamas
Senior Writer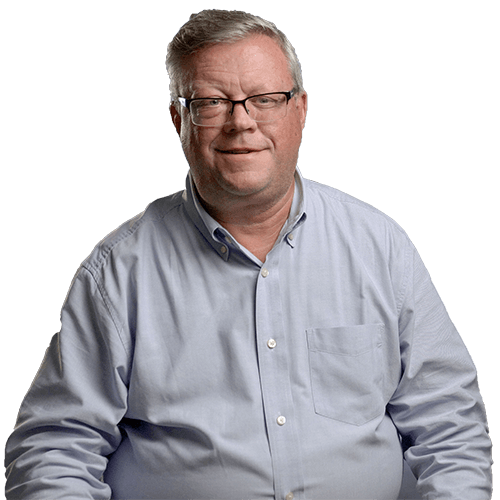 As big business increasingly dominates health care in this country, consumers need resources like Drugwatch to hold businesses accountable for the quality of care they provide.
Terry Turner
Writer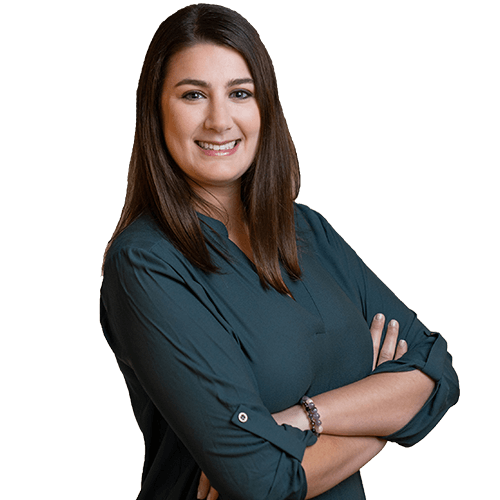 As the editor of Drugwatch, I draw on my background as both a patient and a journalist to ensure my team of writers provides consumers with the latest and most accurate information on drugs, medical devices, procedures and related lawsuits.
Emily Miller
Managing Editor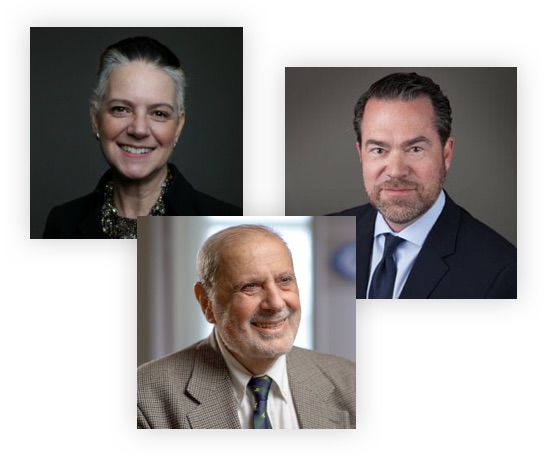 Meet Our Experts
Drugwatch's expert contributors are medical and legal professionals who work with Drugwatch to provide content, share their insight and review the information on Drugwatch.com for accuracy and quality. The experts provide a wealth of knowledge through videos, articles and podcasts. Drugwatch ensures each expert is highly qualified and committed to our mission to keep the public safe from risky drugs and medical devices. Our experts are top performers and leaders in their fields, have the backing of professional societies and have positive reputations with clients and peers.
Drugwatch also partners with Physicians' Review Network Inc., a nationally recognized leader in providing independent medical reviews, and board-certified pharmacists from the University of Illinois at Chicago's Drug Information Group.
Many of the patients and advocates who share their personal stories and insight with Drugwatch have founded advocacy groups, appeared in documentaries and have been featured in national media outlets. Their efforts have influenced laws for patient safety and U.S. Food and Drug Administration regulations.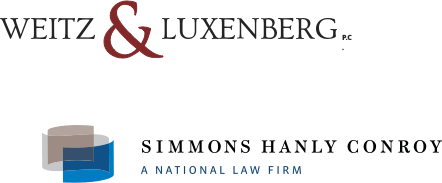 Our Trusted Legal Partners
We partner with trusted law firms. Our legal partners do not control the content on Drugwatch.com. Instead, they give our team the freedom to provide valuable information at no cost to the consumer and connect people with some of the top lawyers in the country.
All Drugwatch services are free. There is no requirement for anyone to be a client of our legal partners to receive assistance from the Drugwatch team.
When visitors call a phone number on Drugwatch.com or fill out a free case review form, a law firm representative will connect them with the appropriate legal professional.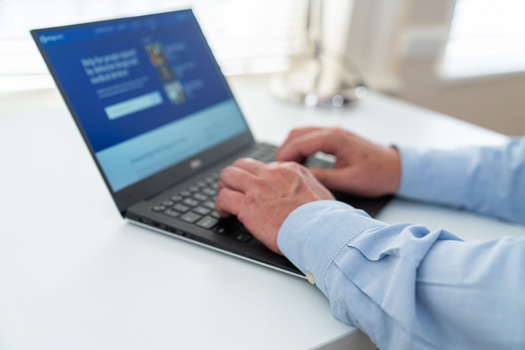 Standards and Practices
Drugwatch adheres to a strict code of integrity, accuracy and quality in producing all the content on our website. Our sources include peer-reviewed medical journals, reputable news outlets, court documents, U.S. Food and Drug Administration reports, patients with first-hand experience and experts in the medical and legal fields. We are committed to being transparent about content, so we provide a list of sources on each page as well as contact information for the editor, reviewer and authors. It is our intention for every page on Drugwatch to be medically or legally reviewed by credible experts to ensure the information you get from us is factual, complete and of the highest quality.
Advertising Policy
Drugwatch.com receives funding from limited advertisements to allow us to continue to support our mission and vision. We are firmly committed to our Standards and Practices, strict code of integrity and editorial guidelines, independence and quality.
We adhere to ethical advertising practices in accordance with our Better Business Bureau accreditation. Drugwatch.com never endorses products or services, nor do we allow advertisers to influence the information we share. Any online ads are clearly distinguished from our editorial content.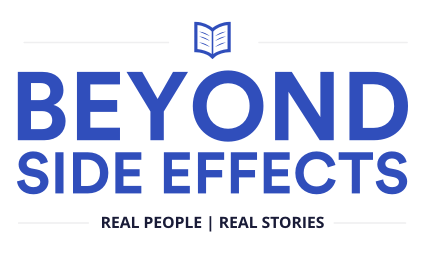 Drugwatch's Advocacy
Drugwatch supports organizations that advocate for patients. We also serve as a watchdog on behalf of consumers, and we give patients a voice.
Our investigative feature stories explore topics important to consumers, including the FDA's approval process, the high prices of drugs, Big Pharma marketing and issues in women's health. These features educate the public and expose corporate practices that could endanger consumers or hurt their wallets. These stories also provide links to petitions and ways to take action.
Drugwatch's Beyond the Side Effects section gives patients an opportunity to be heard. It highlights ways their lives changed because of serious side effects or complications from drugs and medical devices. Anyone seriously harmed by medical products may share a story with Drugwatch for possible publication on our website.
Drugwatch Supports






Press Room
Drugwatch helps journalists who are reporting on prescription drugs and medical devices. We provide expert quotes, medical research, legal information and insight into the FDA, Big Pharma, and dangerous side effects and complications. We also write guest content and op-ed pieces at no charge.
If you would like to learn more about our work or need content for news in your area, please reach out to us. We are happy to work with you.
"Not only do I find the articles informative, I was provided information on a case in which I have a personal interest in. The article provided information that I consider a God send. Thank you for your assistance."
Frances M.
California
"Drugwatch is an incredible resource. Their featured articles on topics such as drugs prices around the world, the opioid epidemic, and why FDA approval doesn't guarantee drug safety are as interesting and comprehensive as anything you can find online."
Deane A.
Co-owner/Author at Be Brain Fit
"On point, balanced and in-depth reporting on the some of the most pressing issues in Healthcare."
Dr. Hooman Noorchashm, Cardiothoracic Surgeon
Former Lecturer in Surgery at Harvard University
Please seek the advice of a medical professional before making health care decisions.
Share This Page:
How can we improve this page?
Thank You for Your Feedback
We appreciate your feedback. One of our content team members will be in touch with you soon.
We appreciate your feedback. One of our content team members will be in touch with you soon.
Who Am I Calling?
Calling this number connects you with a Drugwatch representative. We will direct you to one of our trusted legal partners for a free case review.
Drugwatch's trusted legal partners support the organization's mission to keep people safe from dangerous drugs and medical devices. For more information, visit our partners page.