February 5, 2018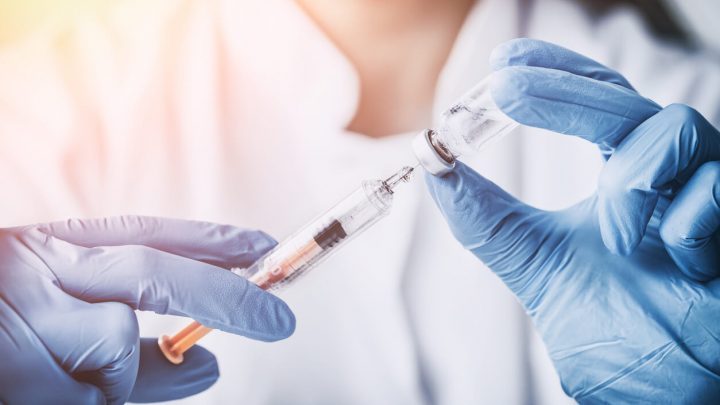 People filed more than 1,200 petitions claiming injuries for various vaccines in the U.S. last year, according to government statistics. It's the highest number of vaccine injury claim filings the U.S. has seen in more than a decade.
The 1,243 petitions were filed between October 2016 and September 2017 with the National Vaccine Injury Compensation Program, which is governed by the U.S. Department of Health and Human Services.
The number of filings is nearly 11 percent more than the 1,120 filed in fiscal year 2016 and nearly three times as many as the 325 filed in 2006.
So far, in the fiscal year that began Oct. 1, 2017, there have been 416 vaccine injury claims filed, as of Feb. 1.
Although the number of new claims has fluctuated, the trend over the last decade or so has been a general annual increase.
According to the Centers for Disease Control and Prevention, between 2000 and 2016, there were more than 3.1 billion doses of VICP-covered vaccines given in the U.S.
In that time, the court that considers vaccine cases decided 5,301 injury petitions and granted compensation in 3,583. According to the government, this translates to one person being compensated for every million doses of vaccine distributed.
What Is the National Vaccine Compensation Program?
The National Vaccine Compensation Program is a federal program intended to protect manufacturers who develop certain vaccines, as well as providers who administer them, while giving compensation to individuals who are injured by them.
Have you suffered from a Vaccine related shoulder injury or autoimmune disorder? We can help.
The no-fault program was created in the 1980s when lawsuits threatened the vaccine industry. Under the system, people who claim they were injured by vaccines don't have to prove who was to blame, only that the vaccines caused their injuries. The program also pays the cost of attorney representation.
The program covers many, but not every kind of vaccination. For example, it does not cover the shingles vaccine, but it does cover influenza shots. Also covered are hepatitis A and B shots, human papillomavirus, measles, mumps and rubella, meningococcal, pneumococcal conjugate, polio, rotavirus and varicella.
Flu Vaccines Most Common
By far, the largest number of vaccines administered in the last decade was for influenza.
There were nearly 1.4 billion flu vaccines distributed between Jan. 1, 2006, and Dec. 31, 2016. The next highest was about 225 million for Tdap, which is for tetanus, diphtheria and pertussis.
Over that time frame, people filed 2,765 injury claims in connection with flu vaccines. The court that considers vaccine cases granted compensation in 2,399 of those claims and dismissed 366 of them. People filed 349 Tdap claims, with 297 receiving compensation.
Rule Change May Affect Vaccine Injury Claims
A rule change that went into effect February 2017 eases restrictions on filing and may affect the number of vaccine injury claims.
The rule change makes it easier for claims from people who suffered Guillain-Barre Syndrome (GBS) after a flu vaccine and shoulder injury related to vaccine administration (SIRVA) after any covered vaccine.
If symptoms of GBS appear between three and 42 days after a flu vaccine and SIRVA appears within 48 hours of a VICP-covered vaccine, the injury will be presumed to be caused by the vaccine in question.
This will save patients from having to produce other evidence, such as expert opinions, to prove the vaccine caused the injuries.
The change also allows people who may have been barred in the past from filing a claim to file one now. It allows those individuals to file a petition up to two years after the revision went into effect if the injury happened no more than eight years before the change went into effect.
In other words, people who suffered those injuries from 2009 on and either didn't file a claim or had their claim rejected, may now file for compensation.