Valsartan Lawsuits
More than 1,200 valsartan lawsuits are ongoing related to the blood pressure medication. The federal cases are consolidated into multidistrict litigation in New Jersey. Plaintiffs say hundreds of valsartan batches were contaminated with cancer-causing substances.
This is an active lawsuit
See If You Qualify for a Valsartan Lawsuit
If you developed cancer or liver damage after taking Valsartan, you may be entitled to compensation. Get a free case review today.
A+

BBB Rating

4.9 Star

Google Reviews
A+

BBB Rating

4.9 Star

Google Reviews
We value your privacy.
By clicking REVIEW MY CASE
, you agree to our
privacy policy
and
disclaimer
. After submitting, you will be contacted by one or more of Drugwatch's
trusted legal partners
(including autodialed and prerecorded calls or text/SMS messages). Msg. and data rates apply. Your consent to text messaging is not required for a case review and you may opt out of text messages at any time by texting STOP. This is legal advertising.
Latest Valsartan Lawsuit Updates
So far there are no jury verdicts or known settlements of any legal claims. Cases are consolidated into multidistrict litigation in the U.S. District Court of New Jersey and are ongoing.
The latest news about valsartan lawsuits include:
August 2023: There are 1,230 cases pending in the MDL.
July 2023: There were 1,223 cases pending in MDL 2875.
February 2023: Federal judge Robert Kugler in New Jersey certified consumer and insurance companies' claims against manufacturers and distributors of tainted valsartan. MDL plaintiffs requested medical monitoring of valsartan's adverse effects.
January 2023: There were an estimated 1,072 ongoing valsartan lawsuits.
December 2022: Judge Kugler rejected valsartan drug makers and distributors' motion to exclude expert testimony linking the contaminated drug to cancer. His ruling allowed valsartan trials to proceed with scientific study findings usable as evidence against the implicated parties.
March 2022: Judge Kugler appointed retired judges Gregory M. Sleet and Lawrence F. Stengel to manage valsartan MDL settlement negotiations.
Some generic drug versions were recalled in July 2018, leading to investigations of harmful side effects and then lawsuits. Valsartan was taken off the market because of its potential to cause certain cancers.
Every year, about 3 million people in the U.S. take valsartan-containing medications. More than 1 million people may have taken contaminated variations of the medication in 2018. Given the widespread use of the blood pressure drug, experts expect more plaintiffs in the foreseeable future.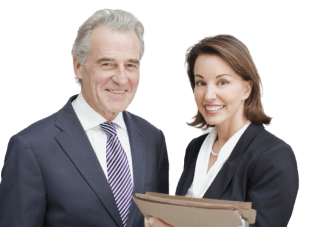 Why Are People Filing Valsartan Lawsuits?
People who filed valsartan lawsuits say they developed health complications like cancer after taking N-nitrosodimethylamine and N-nitrosodiethylamine contaminated valsartan. The U.S. Food and Drug Administration classifies NDMA and NDEA as carcinogenic or potentially cancer-causing substances.
Personal injury claims include:
Bladder cancer
Colorectal cancer
Kidney cancer
Liver cancer
Liver injury
Pancreatic cancer
Stomach cancer
Valsartan can cause other serious side effects as well. Life-threatening complications from taking the hypertension drug include low blood pressure, difficulty breathing and swelling of body parts (eyes, lower legs, tongue and throat). Not all valsartan-related cancer lawsuits include these side effects.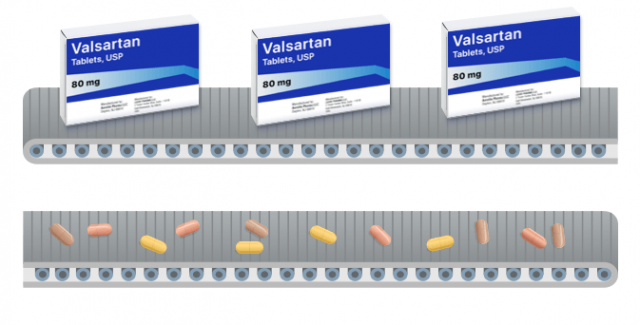 Companies Involved in Valsartan Litigation
Plaintiffs in valsartan lawsuits have filed suits against multiple local and overseas companies involved in producing or distributing the generic version of the blood pressure drug Diovan. China-based Zhejiang Huahai Pharmaceutical Co. Ltd. and India-based Hetero Labs manufactured contaminated batches of valsartan.
These companies are the primary defendants. Patients are suing them because of an alleged failure to test for, detect and prevent toxic contamination in their products.
Some U.S.-based distributors and re-packagers of tainted valsartan are also named in suits. Degree of liability for cancer-related personal injuries will depend on the role each defendant is determined to have played in the valsartan supply chain.
Defendants in valsartan lawsuits include:
Actavis LLC
A-S Medication Solutions LLC
AvKARE Inc.
Bryant Ranch Prepack Inc.
Camber Pharmaceuticals Inc.
Hetero Labs Ltd.
H.J. Harkins Company Inc. (Pharma Pac)
Major Pharmaceuticals
Northwind Pharmaceuticals
NuCare Pharmaceuticals Inc.
Preferred Pharmaceuticals
Prinston Pharmaceutical Inc.
RemedyRepack Inc.
Solco Healthcare, U.S. LLC
Teva Pharmaceutical Industries Inc.
Teva Pharmaceuticals USA Inc.
Throggs Neck Pharmacy
Torrent Pharmaceuticals
Walgreens
Zhejiang Huahai Pharmaceutical Co. Ltd.
Valsartan isn't naturally carcinogenic. Not all batches of the medication were contaminated with NDMA during manufacture. The non-tainted brands of the drug weren't recalled in the U.S. and their manufacturers aren't involved in the ongoing valsartan litigation.
The FDA's 2018 recalls in the U.S didn't include Diovan. Novartis, the patent owner, said the recalls didn't affect its valsartan or Sandoz valsartan medications. Sandoz's valsartan is a combination medication that treats high blood pressure.
What Can I Expect in a Valsartan Lawsuit?
Your lawyer will review your case and can assist with documentation. If possible, keep your bottle of recalled valsartan. Your remaining valsartan pills may be tested for NDMA. If you have a valsartan-related cancer diagnosis after using the drug, your attorney can review your medical records for use in the case.
Valartan Lawsuit Tip
Lawyers taking valsartan cases urge people who want to file a claim to keep their bottle of recalled medication. It may be valuable evidence in their lawsuit.
Eligibility to file a valsartan claim depends on your state's applicable statute of limitations. That's the period between your cancer diagnosis and filing the complaint in court. You can discuss any applicable potential exceptions to statutes of limitations in your case with your lawyer. Only a qualified attorney can properly determine your time limit to file.
Possible Compensation From a Valsartan Lawsuit Settlement
In general, the more severe your injuries and the more significant your financial losses, the more compensation you may expect. However, lawsuit settlement amounts vary widely based on many variables. Compensable financial damages often include cancer medical costs and lost wages during treatment.
In cases of long-term or permanent disability that limits the ability to work and earn a living, settlements typically consider loss of future earnings. Damages such as physical pain and mental stress from serious side effects are also compensable under personal injury law.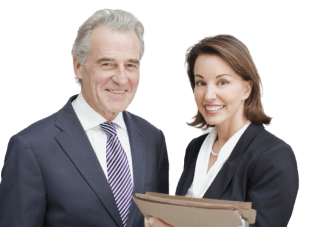 Questions Valsartan Lawyers May Ask
Please seek the advice of a medical professional before making health care decisions.
Share This Page:
How can we improve this page?
Thank You for Your Feedback
We appreciate your feedback. One of our content team members will be in touch with you soon.
We appreciate your feedback. One of our content team members will be in touch with you soon.
Who Am I Calling?
Calling this number connects you with a Drugwatch representative. We will direct you to one of our trusted legal partners for a free case review.
Drugwatch's trusted legal partners support the organization's mission to keep people safe from dangerous drugs and medical devices. For more information, visit our partners page.