Valsartan Lawsuits
A valsartan lawsuit is a legal claim filed against valsartan manufacturers by people who took the blood pressure drug and were later diagnosed with cancer. Valsartan lawsuits allege that hundreds of valsartan batches were contaminated with NDMA and NDEA, potential cancer-causing substances.
This is an active lawsuit
See If You Qualify for a Valsartan Lawsuit
If you developed cancer or liver damage after taking Valsartan, you may be entitled to compensation. Get a free case review today.
We value your privacy.
By clicking REVIEW MY CASE
, you agree to our
privacy policy
and
disclaimer
. After submitting, you will be contacted by one or more of Drugwatch's
trusted legal partners
(including autodialed and prerecorded calls or text/SMS messages). Msg. and data rates apply. Your consent to text messaging is not required for a case review and you may opt out of text messages at any time by texting STOP. This is legal advertising.
Valsartan lawsuits claim contamination with toxic chemicals, including N-nitrosodimethylamine (NDMA) and N-Nitrosodiethylamine (NDEA), caused health problems while others demand compensation for the tainted medicine they bought. Although it is not a typical valsartan side effect, cancer has developed in people and animals exposed to NDMA.
About 3 million Americans take valsartan-containing medications each year. A large-scale recall of certain generic valsartan blood pressure medications that began in July 2018 led lawyers to investigate claims and file lawsuits on behalf of people who took tainted medication.
Status of Lawsuits
In February 2019, a federal panel combined 10 valsartan lawsuits from around the United States into a mass litigation in New Jersey federal court. The panel identified at least 30 other related lawsuits that could join the litigation. Lawsuits named 20 valsartan manufacturers and other companies as defendants.
As of October 2022, there were 1,155 lawsuits in the litigation. No bellwether trial dates have been set, and there have been no settlements or verdicts.
The first 10 cases combined in the mass litigation were consumer class action lawsuits seeking reimbursement for people who had purchased tainted valsartan for as long as six years. But the federal panel also identified 17 individual personal injury lawsuits that claimed the tainted valsartan caused cancer or liver damage. It opened the litigation to personal injury cases as well.
Valsartan is a widely used blood pressure medicine. An estimated 1.5 million people may have taken tainted valsartan in 2018. Recalls of the tainted lots of the medicine rolled out over several months and affected hundreds of batches of valsartan and related blood pressure medicine. The recalls were so extensive they led to shortages of the generic drug.
Because it is so widely used, there is the potential for thousands of valsartan lawsuits to be filed before any of the cases go to trial. Bloomberg reported in April 2019, that an attorney handling valsartan lawsuits told judges attending a conference in New Jersey that he expected "approximately 2,000" personal injury lawsuits over the drugs within two years.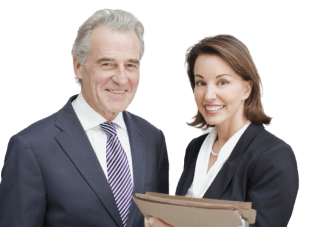 Are All Batches of Valsartan Part of the Litigation?
Not all batches of valsartan were contaminated.
Diovan, the brand-name version of valsartan, was not affected. After the recall, Novartis — the original drugmaker and patent holder of Diovan — issued a statement regarding a separate recall for Sandoz valsartan outside of the United States. The company assured U.S. patients that "This recall does NOT impact any Novartis or Sandoz valsartan products in the United States or any Novartis Pharma products that contain valsartan, including Diovan."
On July 13, 2018, the FDA announced that some companies were issuing valsartan recalls because manufacturers found NDMA in the medications.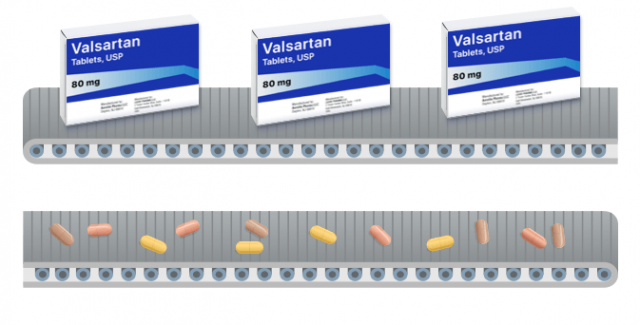 The agency expanded the recall in August 2018 to include 11 U.S. pharmaceutical companies. It said it would continue to investigate.
The European Medicines Agency suspects the NDMA contamination stemmed from manufacturing changes made at Zhejiang Huahai Pharmaceutical's plant in China, which supplies nearly half of all valsartan to the United States.
In September 2018, the FDA announced that Zhejiang Huahai had found another toxic chemical in the recalled medications — a cancer-causing chemical called N-nitrosodiethylamine (NDEA).
A total of 1,114 lots of angiotensin II receptor blockers, including valsartan, losartan and irbesartan, had been recalled as of June 11, 2019, according to the FDA.
Manufacturers in Lawsuits
Because valsartan is a generic medication, named for the active pharmaceutical ingredient (API), different companies are part of the supply chain: manufacturers, distributors and repackagers.
Zhejiang Huahai Pharmaceutical Co. Ltd. in China and India-based Hetero Labs were among the first companies identified to have manufactured the contaminated valsartan that made its way to the U.S. market. According to lawyers, these two API manufacturers are the main defendants in this litigation. Because the two companies supply several manufacturers, distributors, and repackagers, each may have varying levels of liability.
Companies involved in valsartan lawsuits include:
Zhejiang Huahai Pharmaceutical Co. Ltd.
Hetero Labs Ltd.
Prinston Pharmaceutical Inc.
Teva Pharmaceutical Industries Inc.
Teva Pharmaceuticals USA Inc.
Torrent Pharmaceuticals
Solco Healthcare, U.S. LLC
Actavis LLC
Major Pharmaceuticals
Camber Pharmaceuticals Inc.
A-S Medication Solutions LLC
NuCare Pharmaceuticals Inc.
H.J. Harkins Company Inc. (Pharma Pac)
Bryant Ranch Prepack Inc.
Northwind Pharmaceuticals
AvKARE Inc.
RemedyRepack Inc.
Preferred Pharmaceuticals
In addition to the drugmakers, Walgreens and Throggs Neck Pharmacy have been implicated in complaints.
What to Expect When Filing a Suit for Valsartan Injuries
If your medication was included in the valsartan recall, make sure you keep your medication bottle and pills for evidence and testing.
Next, contact an experienced product-liability attorney. Valsartan litigation can be complicated, especially since some defendants are located in China and India. There are also multiple defendants. An experienced attorney will know how to file the proper paperwork and make sure your case runs smoothly.
Valartan Lawsuit Tip
Lawyers taking valsartan cases urge people who want to file a claim to keep their bottle of recalled medication. It may be valuable evidence in their lawsuit.
Attorneys who specialize in product liability have experts on hand who can review the research. They may even test your valsartan pills for NDMA contamination.
The lawyer will be able to evaluate your case and tell you what to expect. Once you enter into an agreement, the attorney can prepare and file your valsartan lawsuit.
Injuries Eligible for a Lawsuit
Only certain injuries can be linked to contaminated valsartan.
A Danish study showed that NDMA exposure can cause cancers of the gastrointestinal tract and supplementary digestive organs, including the stomach, colon, rectum, liver and pancreas. Researchers stated, "NDMA is suspected to have both localised and systemic carcinogenic effects due to the induction of DNA-damaging metabolites in the gastrointestinal tract and liver."
Thus, people diagnosed with liver, kidney, colorectal, stomach, bladder or pancreatic cancer have a viable case if they'd started taking valsartan at least one year before their cancer diagnosis.
Additionally, people injured by valsartan — including the above cancer diagnoses or liver injury with at least 3 days of hospitalization — must have been taking the drug, either alone or in combination with another drug, for at least 30 days between 2014 and present.
If you are not sure if you qualify, you should speak to an attorney.
Time Limits to File a Case
Because states enforce statutes of limitations on lawsuits, it is important to contact an attorney as soon as possible. Some lawsuits include a provision to suspend the statute of limitations.
For example, in court documents filed by Eric J. Erwin in the District of New Jersey Trenton Vicinage, the factual allegations — or the story of the case — state that the plaintiffs could not have filed a complaint earlier because the manufacturers had concealed the NDMA contamination until the FDA announced the recall in 2018. Therefore, the complaint states, "any applicable statute of limitations affecting the rights of Plaintiff and other Class Members has been tolled [paused]."
Only an attorney can properly determine your time limit to file.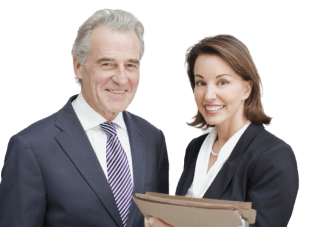 Complaints Filed on Behalf of People Who Took Tainted Valsartan
The first lawsuits filed were class actions filed on behalf of people who bought and took contaminated valsartan.
A New York man and woman filed what they propose to be a valsartan class-action lawsuit in the federal Southern District of New York on Aug. 16, 2018. Elizabeth and John Duffy named Solco Healthcare, Prinston Pharmaceutical Inc., Walgreens and Throggs Neck Pharmacy as defendants in their complaint.
The second complaint, which was filed by Eric J. Erwin on August 31, 2018 in the District of New Jersey Trenton Vicinage names Prinston Pharmaceutical, Solco Healthcare, Huahai US Inc., Teva Pharmaceutical and Teva USA.
Then on Sept. 11, 2018, James Jones filed another class action complaint in the Eastern District of Missouri Eastern Division. He named Zhejiang Huahai Pharmaceutical Co. Ltd., Prinston Pharmaceutical, Inc., Solco Healthcare U.S. LLC and Huahai US Inc. in his complaint.
Class Action Claim
The Adulterated Valsartan was unreasonably dangerous because it was adulterated and contaminated by NDMA, a carcinogen.
A fourth complaint was filed on Sept. 26, 2018, by Dominic Stimma, Margoth Strand and Jynona Gail Lee against Torrent Pharma Inc., Hetero USA, Camber Pharmaceuticals, Kroger, Quality Food Centers and CVS. The complaint was filed in the U.S. District Court of New Jersey.
Questions Valsartan Lawyers May Ask
Was your valsartan part of the recall?
In July 2018, the FDA recalled several lots of valsartan after they were found to have been contaminated with the cancer-causing chemical NDMA. To find out if your drug was part of the recall, locate the name of the drug's manufacturer and the lot number on the prescription bottle or on the warning label that comes with it and then search the FDA's recall list.
What have you been diagnosed with?
People filing valsartan lawsuits have typically been diagnosed with liver, kidney, intestinal or stomach cancer. Your attorney will be able to confirm your diagnosis by reviewing your medical records.
When did you first experience side effects?
There's a statute of limitations on valsartan cases that indicates how long you have to file a lawsuit from the time you started experiencing serious side effects. Your attorney can help you determine whether you're eligible to file a lawsuit.
How have these side effects affected your daily life?
Cancer can take a toll on your daily life. Let your attorney know what kind of effect your diagnosis has had on you physically, mentally and emotionally as well as what you've done to combat this.
What treatments are you undergoing?
There are a variety of ways to treat cancer, including surgery, chemotherapy and radiation. Your attorney will want to know about the cancer treatment plan you've chosen as well as how effective it's been for you.
Please seek the advice of a medical professional before making health care decisions.
Share This Page:
How can we improve this page?
Thank You for Your Feedback
We appreciate your feedback. One of our content team members will be in touch with you soon.
We appreciate your feedback. One of our content team members will be in touch with you soon.
Who Am I Calling?
Calling this number connects you with a Drugwatch representative. We will direct you to one of our trusted legal partners for a free case review.
Drugwatch's trusted legal partners support the organization's mission to keep people safe from dangerous drugs and medical devices. For more information, visit our partners page.