More than 1,500 lawsuits pending in state and federal court allege Johnson & Johnson and its talc supplier, Imerys Talc America, failed to warn consumers about the potential cancer risks from the company's talc-based products despite knowing for decades of numerous scientific studies suggesting talc is a cancer-causing mineral.
Johnson's Baby Powder label, for example, cautions consumers against inhalation and notes that the powder is for external use only. However, it does not contain a notice about studies dating back to 1971 that indicate a link between talc-based products and ovarian cancer.
Fact
Lawsuits against Johnson & Johnson claim the company knew talc posed a cancer risk but continued to sell products without a warning.
Attorneys for plaintiffs have argued in court filings that Johnson & Johnson has been aware that its talcum-powder products pose a serious health risk, but that the company decided not to disclose the information to consumers to protect sales of popular products.
They claim internal company documents show Johnson & Johnson specifically marketed the allegedly unsafe products to African-American and Hispanic women even though the company was presented with evidence showing talc is dangerous. Plaintiffs assert Johnson & Johnson should have put a warning about the association of talc and ovarian cancer on Johnson's Baby Powder and Shower to Shower body powder, both of which women use to control odor and moisture in their vaginal areas.
Johnson & Johnson, which claims about 19 percent of the roughly $18.8 billion baby powder market in the U.S., has argued in court that the studies are inconclusive and that the science on which the plaintiffs' arguments are based is flawed and outdated. The company has said its talc-based products are no more unsafe than alcohol or red meat (neither carries a cancer warning label).
Talc is a naturally occurring mineral and in its purest form can contain asbestos. The International Agency for Research on Cancer (IARC), which is part of the World Health Organization (WHO), classifies talc that contains asbestos as "carcinogenic to humans." The U.S. Food and Drug Administration (FDA) says it's unacceptable for cosmetic talc to contain asbestos. Talc without asbestos is classified as "possibly carcinogenic to humans." Since the 1970s, talc products sold in the U.S. have been asbestos-free.
Image showing an example of Asbestos, which has been known to be found in Talcum Powder
First Asbestos-Free Talcum Powder Trial
In 2013, Deane Berg became the first in the U.S. to file a lawsuit claiming that asbestos-free talcum powder can cause ovarian cancer. Doctors diagnosed Berg with stage 3 ovarian cancer in 2006 after a pelvic exam showed clotting blood in her ovaries. Berg was 49.
Three doctors examined cancerous tissues removed from Berg's body and found talc particles embedded in them. They concluded talcum powder was the cause of Berg's cancer.
Berg's lawsuit alleged that Johnson & Johnson was negligent not to warn consumers that talc — a key ingredient in Johnson's Baby Powder and in Shower to Shower — could cause ovarian cancer. She claimed she dusted her genital area with baby powder as a daily routine from the age of 18.
One of the doctors who examined Berg's cancerous tissues, Daniel Cramer of Harvard University, has studied the issue of talcum powder and ovarian cancer for three decades. In court testimony, Cramer stated talcum powder was likely a contributing factor in 10,000 cases of ovarian cancer annually.
In October 2013, a federal jury in Sioux Falls, South Dakota found that Johnson & Johnson's body powder products were a factor in Berg's condition.
However, the court ruled that Johnson & Johnson was not part of a conspiracy and was not liable. The jury did not award Berg any damages.
U.S. District Judge Karen Schreier supported the jury's findings. Berg told the New York Post in 2016 that she had turned down a $1.3 million settlement with Johnson & Johnson because she didn't want to sign a confidentiality clause.
Status of Talcum Powder Lawsuits
Two class-action lawsuits as well as hundreds of individual lawsuits filed in state and federal courts followed the 2013 verdict. Juries decided against Johnson & Johnson in four of five cases that went to trial in St. Louis, Missouri, and a sixth trial involving three plaintiffs was underway in June 2017.
About 1,000 similar cases are pending in Missouri, with another 527 in New Jersey state and federal court, and one scheduled for trial in Washington D.C. Superior Court. In addition, lawsuits filed by 300 plaintiffs have been consolidated in Los Angeles Superior Court in California. A bellwether trial was scheduled for July 2017 in Los Angeles.
Missouri: America's Hub for Talc Trials
Missouri has become the U.S. focal point for talcum powder trials, with more talc cases centralized in St. Louis than in any other city nationwide. This is partly because Missouri law allows people to file lawsuits like these without residing in the state. Missouri jurors thus far have upheld ovarian cancer claims four times. Johnson & Johnson said it would appeal the verdicts against the company.
$72 million Jury Verdict
The first talcum powder case to go to trial in St. Louis stemmed from the death of Birmingham, Alabama resident Jacqueline Fox. It was also the first talcum powder case in which a jury awarded monetary compensation.
In an audio deposition prior to her death, Fox stated that for 35 years she used Johnson & Johnson products containing talcum powder, including Johnson's Baby Powder and Shower to Shower body powder, for feminine hygiene. A pathologist discovered Fox's ovaries were inflamed from talc, which developed into cancer.
In February 2016, a St. Louis jury awarded Fox's family $72 million — $10 million in compensatory damages and $62 million in punitive damages. One male juror and nine female jurors voted in favor of Fox; two men voted against her, according to newspaper reports.
One juror said he was swayed by internal company memos presented in court that showed Johnson & Johnson "tried to cover up and influence the boards that regulate cosmetics."
The Missouri Court of Appeals for the Eastern District in St. Louis heard oral arguments from Johnson & Johnson challenging the verdict in May 2017.
---
"They could have at least put a warning label on the box, but they didn't. They did nothing."

- Juror Jerome Kendrick to the St. Louis Post-Dispatch
---
Consecutive $55 Million and $70 Million Jury Verdicts
In May 2016, a second Missouri jury concluded Johnson & Johnson was liable for a woman's cancer and had hid the risks.
The jury ordered Johnson & Johnson to pay $55 million in compensatory and punitive damages to Gloria Ristesund, who said her 40-year genital use of talcum powder caused her ovarian cancer.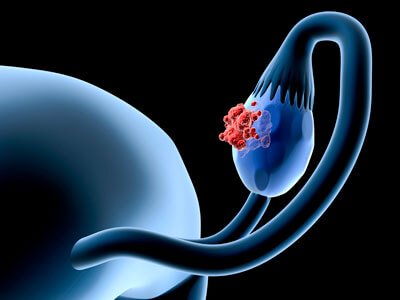 Most talcum powder lawsuits filed claim that the product has caused ovarian cancer
Ristesund was diagnosed with ovarian cancer in 2011 and had to undergo a hysterectomy and related surgeries, according to her lawyers.
The trial lasted for three weeks, and the jury deliberated for about a day before returning a verdict in Ristesund's favor.
"After we agreed on that, everything was easy," jury forewoman Teri Brickey told Bloomberg. "We felt like they knew for decades that they should have put a warning on this product."
Johnson & Johnson then lost a third consecutive Missouri talc trial in October 2016.
Jurors found in favor of Deborah Giannecchini, a 63-year-old woman who said she, too, used Johnson & Johnson's powder on her genitals for about 40 years.
Doctors diagnosed Giannecchini with stage 4 ovarian cancer around 2013, and she underwent surgery, radiation and chemotherapy. In 2016, her lawyers said she had an 80 percent chance of dying within the next two years.
The jury ordered Johnson & Johnson to pay roughly $70 million and for codefendant Imerys Talc America, Inc., to pay $2.5 million.
J&J's Sole Victory Followed by $110 Million Loss
With three jury verdicts against Johnson & Johnson, it appeared the major talcum powder manufacturer had bit the dust. However, in March 2017, St. Louis jurors found in favor of Johnson & Johnson and decided not to award money to plaintiff Nora Daniels, who claimed the company's talcum powder caused her ovarian cancer.
But Johnson & Johnson's victory was quickly followed by the company's biggest talc trial loss yet. In May 2017, a different jury in St. Louis awarded $110 million in compensatory and punitive damages to Lois Slemp, 62, of Virginia.
Slemp alleged Johnson & Johnson's talcum powder products caused her ovarian cancer. She claimed to have used Johnson's Baby Powder and Shower to Shower body powder for more than 40 years.
Doctors diagnosed Slemp with ovarian cancer in 2012. It then spread to her liver. Slemp was too ill to appear in court, so jurors instead heard an audio recording of her deposition in July 2016.
In the audio testimony, which was played on the 14th day of the trial, Slemp stated she "wouldn't have used" the products if the labels had warned of the potential cancer risk.
The jury found Johnson & Johnson to be 99 percent at fault and awarded $105 million in punitive damages against the company. Imerys was 1 percent at fault and should pay $50,000, the jury concluded. It also awarded Slemp $5.4 million in compensatory damages.
First Multi-plaintiff Talc Trial in St. Louis
In May 2017, Circuit Judge Rex M. Burlison issued an order granting a plaintiff's motion to consolidate three cases for trial in St. Louis.
Johnson & Johnson was set to face the three plaintiffs — Michael Blaes, Savanna Crews and Darlene Evans — in a single trial, beginning June 5, 2017.
The trial marks the first multi-plaintiff trial in St. Louis over the risks from Johnson & Johnson's talcum powder products.
All three cases were selected for trial by the plaintiffs and are being brought by the families of three women who died of ovarian cancer after using Johnson & Johnson powders on their genitals for decades. Johnson & Johnson and Imerys Talc America had selected Daniels' and Slemp's cases for trial.
The multi-plaintiff trial is also the first talcum powder trial to include claims from a Missouri resident. The other two deceased women in the multi-plaintiff trial lived in Virginia and Texas.
New Jersey State and Federal Talc Cases
Another 200 talcum powder cases are pending in New Jersey state court. In September 2016, a New Jersey judge threw out would have been the first two talc cases to go to trial in that state after concluding there wasn't reliable evidence that talc leads to ovarian cancer.
Fact
About 327 cases are pending in New Jersey district court as part of a federal multidistrict litigation.
The judge rejected testimony from plaintiff's witnesses Dr. Graham Colditz, a Washington University epidemiologist, and Cramer, who had testified during Berg's trial and became the first scientist to suggest genital talcum powder use causes ovarian cancer. Both experts were allowed to testify at trial in the St. Louis cases.
Talcum powder cases have also been consolidated in New Jersey federal court. As of May 15, 2017, about 327 cases were pending under a multidistrict litigation in U.S. District Court District of New Jersey. Judge Freda L. Wolfson is overseeing the MDL, which is intended to centralize and streamline court proceedings for the complex litigation.
California Consolidated Talc Litigation
More than 300 people have filed talcum powder lawsuits against Johnson & Johnson in California. The cases have been consolidated in Los Angeles Superior Court.
In January 2017, Los Angeles Superior Court Judge Maren Nelson scheduled a July trial date for what will be the first state court talc trial outside of Missouri. Nelson also scheduled a five-day hearing for June 2017 to determine whether expert witness testimony is admissible in court.
The July trial is the first bellwether trial in the coordinated proceeding involving hundreds of California plaintiffs. A bellwether trial is a test case in which attorneys on both sides can weigh the effectiveness of their arguments. Whether the trial takes place will depend on the outcome of the hearing in June.
Eva Echeverria is the plaintiff selected for the July trial. She claims to have developed ovarian cancer after using talcum-powder products on her genitals for decades. Her lawsuit accuses Johnson & Johnson of knowing talc posed a serious health risk but continuing to sell it anyway.
California Talcum Powder Class Action
In April 2014, Stockton, California resident Mona Estrada filed a class-action claim against Johnson & Johnson and Johnson & Johnson Consumer Companies Inc. in the Eastern District of California.
Estrada claims "Johnson's Baby Powder is not safe" and that studies document that women who used talc-based powders on their genital area have a 33-percent increased risk of developing ovarian cancer than women who did not use the products.
Allegations against Johnson & Johnson include:
Violating consumers' legal remedies
Violating the Unfair Competition law and business and professions code
Negligence
Breach of implied warranty
She alleges J&J knew the risks of its powder products that have talc as an ingredient and yet took no action to warn consumers like her of the dangers of using them as an odor stopper or to help with sweat or moisture.
Estrada used Baby Powder from about 1950 to 2013 but does not have ovarian cancer. According to her law firm, her claim was filed on behalf of her and other women. In her complaint, she cited a lengthy list of other studies that linked talc to ovarian cancer.
In October 2016, Estrada's case was transferred to district court in New Jersey to be part of the ongoing federal MDL.
Illinois Talc Class Action
Illinois resident Barbara Mihalich filed a class-action claim against Johnson & Johnson and Johnson Consumer Companies.
Milalich's lawsuit — filed in the Southern District of Illinois — claims that the defendants violated the Illinois Consumer Fraud and Deceptive Business Practice Act and profited unjustly from its talcum powder products.
Her claim said she brought the legal action for herself and on behalf of "other similarly situated Illinois consumers" that bought Baby Powder. Mihalich was not diagnosed with ovarian cancer and does not claim any physical harm from the powder products.
In October 2016, Mihalich's case, along with those who had signed onto the class action, was transferred to New Jersey federal court under the MDL.