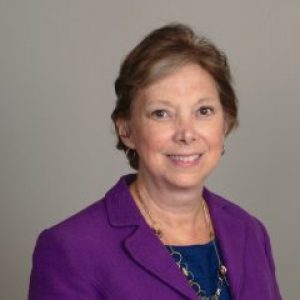 Diana Zuckerman, PhD
Health Policy and Research Expert
National Center for Health Research 1001 Connecticut Ave, Suite 1100 Washington, DC 20036
Last Modified: January 28, 2021
Dr. Diana Zuckerman is the president of the National Center for Health Research, a nonprofit think tank that she founded in 1999. The National Center for Health Research conducts, analyzes, and scrutinizes research on a range of health issues. As president, Zuckerman's focus is on the safety of medical products and consumer products, as well as the prevention strategies and treatments that are most effective for which types of patients and consumers.
Founding NCHR was the culmination of Zuckerman's previous work as a scientist and advocate in academia, the U.S. Congress, the White House, the U.S. Department of Health and Human Services, and at nonprofit organizations. After seeing how financial conflicts of interest could cause bias and undermine public policy, Zuckerman created NCHR as a think tank that would not accept funding from companies that make products that are the subject of its work.
Zuckerman is a widely quoted health policy expert who has been interviewed and quoted in news coverage on all the major TV networks, including ABC, CBS, NBC, CNN, Fox News, public television, "60 Minutes," "20/20," "Voice of America," National Public Radio and in major U.S. print media such as The New York Times, Wall Street Journal, The Washington Post, The Washington Times, Los Angeles Times, Boston Globe, USA Today, Detroit Free Press, New York Daily News, Newsweek, Time, U.S. News and World Report, Family Circle, New Yorker, Glamour, Self, Fortune and news services such as The Associated Press and Bloomberg, as well as many other newspapers, magazines and radio programs. She is the author of five books, several book chapters, dozens of articles in medical and academic journals and articles in newspapers across the country.
She started her career on the faculty at Vassar College. After a post-doctoral training in epidemiology and public health at Yale Medical School, she took a position at Harvard directing a groundbreaking research study of college students.
Zuckerman left her academic career to come to Washington, D.C., as a Congressional Science Fellow in a program run by the American Association of the Advancement of Science. After spending the fellowship year as a staff member in the House of Representatives, she spent the next ten years working as a Congressional staffer in the House and Senate and at the U.S. Department of Health and Human Services, working to improve federal health programs and policies for adults and children. She initiated highly influential Congressional hearings on a wide range of health issues, including cancer prevention and treatment, child abuse, mental health and the safety and efficacy of medical products.
She left Congress to serve as a senior policy advisor in the Clinton White House, working for First Lady Hillary Rodham Clinton and the Office of Science and Technology Policy. She subsequently served in leadership positions at numerous nonprofit organizations and has been in her current position at NCHR since 1999.
While in her current position, Zuckerman was a fellow at the University of Pennsylvania Center for Bioethics for several years. She was also on the Board of Directors of the Congressionally mandated Reagan Udall Foundation for many years, and she is currently on the Board of the Alliance for a Stronger FDA. She previously served on the federal Medicare Evidence and Coverage Advisory Committee (part of CMS) and as the chair of the Women's Health Promotion Council appointed by the Governor of Maryland.
About Drugwatch's Experts
Drugwatch's experts are authorities in their fields. Their personal experiences and professional expertise make them uniquely qualified to review our content for accuracy and verify that the information you read here is trustworthy, comprehensive and consistent with the latest evidence-based research.