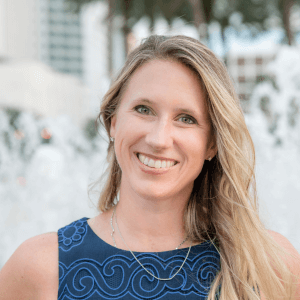 Kristy Dalechek, BSN, RN, BCPA
Nurse and Patient Advocate
Last Modified: July 19, 2023
Kristy Dalechek is a nurse and board-certified patient advocate. She has more than 25 years of medical, health and wellness experience. In 2020 she founded Haven Healthcare Advocates to bring compassionate, knowledgeable guidance to individuals and families trying to navigate the health care system.
Dalechek began her nursing career in neonatal intensive care units, where she strongly advocated for her tiny patients and provided calming reassurance, support and education to their often terrified parents. Dalechek has also spent time on a critical care transport team. After a move to Florida, she worked for an insurance company, where she focused on disease management and employee wellness.
She has given presentations to several local and statewide organizations and is passionate about improving the way health care is delivered and received. Her experience, coupled with her doctorate level studies in nursing leadership and public health from University of Missouri-St. Louis, has given her a deep understanding of the health care system.
About Drugwatch's Experts
Drugwatch's experts are authorities in their fields. Their personal experiences and professional expertise make them uniquely qualified to review our content for accuracy and verify that the information you read here is trustworthy, comprehensive and consistent with the latest evidence-based research.