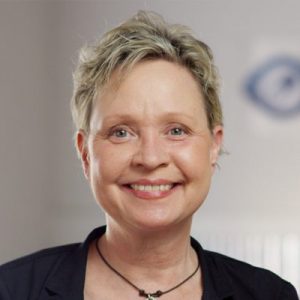 Rebecca Montrone
Certified Nutritionist
103 Roxbury Street, Suite 300; Keene, New Hampshire 03431
Last Modified: November 19, 2019
Certified holistic health practitioner, nutritionist, and traditional apothecary/herbalist Rebecca Roentsch Montrone employs diet, lifestyle management, nutritional supplements, bio-identical hormones and botanicals to help bring healing and optimize health.
Montrone maintains the Wondrous Roots private consulting practice and botanical pharmacy. Her passion for health and vitality began when she opened her mother's copy of Adelle Davis' Let's Have Healthy Children many years ago when she was still in her teens.
After tragically losing her 58-year-old mother to Alzheimer's disease, Montrone resolved to discover and share as much as possible about how to prevent disease and enjoy a long life of vibrant health. Apprenticed at "the knee" of her father, the late and legendary compounding pharmacist E. George Roentsch — of The Apothecary in Keene, New Hampshire — Montrone carries on her family's multi-generational mortar and pestle tradition using the medicines of the earth.
Early in her career, she worked in the field of medical transcription. She credits listening to "a million" office visits over the years for educating her in pharmacology and in the way mainstream medicine functions and so often fails to function. It was during this time that she began her formal studies in the natural health sciences.
Montrone went on to earn her bachelor of science degree in holistic nutrition from Clayton College of Natural Health and became certified through the American Association of Drugless Practitioners.
Her clients are typically people who have exhausted the usual health care options. One of the first things she does when going to work for a client is to evaluate their medications. She says it isn't unusual for medication side effects to appear on a client's list of health problems.
She often quotes her late pharmacist father, who repeatedly told his customers, "Never take more than four prescription medicines at a time, or everything will go downhill." He also told her, "Quite frankly, Becky, the drugs they're coming out with today scare me to death."
Wondrous Roots, Montrone's practice, is located at the Miller Forge Building on 103 Roxbury Street in Keene, New Hampshire. She hosts a live radio broadcast – Wondrous Roots – Your Health From the Ground Up — from noon to 1 p.m. Saturdays on WKBK Keene.
About Drugwatch's Experts
Drugwatch's experts are authorities in their fields. Their personal experiences and professional expertise make them uniquely qualified to review our content for accuracy and verify that the information you read here is trustworthy, comprehensive and consistent with the latest evidence-based research.