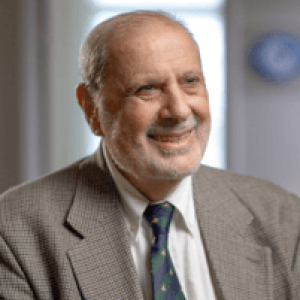 Robert Bendavid, M.D., FRCSC, FACS, AFC (Hon.)
Hernia Mesh Expert
Last Modified: February 20, 2020
Dr. Robert Bendavid was a valued source and contributor to Drugwatch. He passed away in September 2019.
Dr. Bendavid was a lecturer on general surgery at the University of Toronto and a leading hernia surgeon at Shouldice Hospital in Toronto. Shouldice is the only hospital in the world dedicated to tension-free and natural-tissue hernia repair techniques. Bendavid performed thousands of procedures and believed in non-mesh hernia repairs whenever possible.
He was a founding member and past president of, as well as a permanent advisor to, the American Hernia Society and co-founder of the Canadian Hernia Society.
Bendavid also co-founded and served as associate editor of Hernia, The World Journal of Abdominal Wall Surgery. He published nearly 40 articles in medical journals and presented almost 100 demonstrations or lectures on hernia surgery at medical conferences.
In addition, Bendavid edited three textbooks on hernia surgery and contributed more than 40 chapters to other medical textbooks.
About Drugwatch's Experts
Drugwatch's experts are authorities in their fields. Their personal experiences and professional expertise make them uniquely qualified to review our content for accuracy and verify that the information you read here is trustworthy, comprehensive and consistent with the latest evidence-based research.