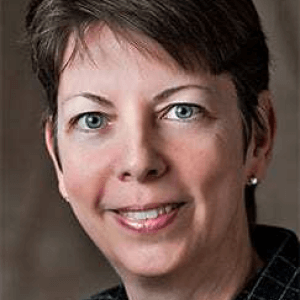 Sandra M. Brown, M.D.
Ophthalmologist
Last Modified: June 27, 2023
Dr. Sandra M. Brown is an ophthalmologist in private practice in Concord, North Carolina, and is the medical advisor for the Dry Eye Foundation.
Brown graduated with the highest honors from University of California, Berkeley with a Bachelor of Science in chemistry, where she also received the Departmental Citation. She graduated with honors from Northwestern University Medical School in 1990. Brown completed an internal medicine internship, a three-year residency in ophthalmology at Northwestern, and an additional year of fellowship training in pediatric ophthalmology at Kellogg Eye Center at the University of Michigan.
In 1995, Brown joined the faculty of the Department of Ophthalmology at the Texas Tech University Health Sciences Center School of Medicine, where she provided patient care, taught ophthalmology residents and published original medical research on a wide range of topics.
Brown joined Cabarrus Eye Center in Concord, North Carolina, in 2005. Her clinical practice includes pediatric ophthalmology, adult strabismus, neuro-ophthalmology and forensic ophthalmology. She is also a reviewer for several medical journals and serves on the board of the North Carolina Medical Society Political Action Committee.
About Drugwatch's Experts
Drugwatch's experts are authorities in their fields. Their personal experiences and professional expertise make them uniquely qualified to review our content for accuracy and verify that the information you read here is trustworthy, comprehensive and consistent with the latest evidence-based research.