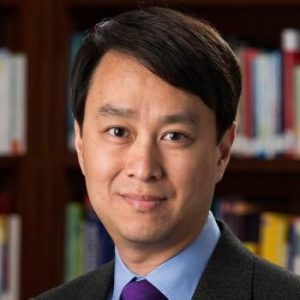 William T. Kuo, M.D., FSIR, FCCP, FSVM, FCIRSE
IVC Filter Advanced Retrieval Expert
Stanford IVC Filter Clinic, 875 Blake Wilbur Drive, Palo Alto, CA 94304
Last Modified: June 10, 2020
Dr. William T. Kuo is a Professor of Interventional Radiology at the Stanford University School of Medicine and Director of the Stanford IVC Filter Clinic. He is a global leader in the field of advanced IVC filter retrieval and treatment of venous thromboembolism. He is an award-winning physician, medical researcher, innovator and patient advocate.
As a clinical researcher, Dr. Kuo has published several influential and award-winning papers. His landmark meta-analysis on catheter-directed therapy to treat acute pulmonary embolism led to major changes in treating acute PE, and his work has been cited in major guidelines on treating life-threatening blood clots.
At Stanford, Dr. Kuo also developed a variety of techniques and protocols to safely remove a variety of embedded IVC filters. For example, Dr. Kuo invented excimer laser-assisted IVC filter retrieval and he was the first to perform this procedure in humans. Dr. Kuo's contributions have allowed thousands more patients per year, previously diagnosed with an irretrievable filter, to receive safe and successful filter removal.
in 2010, Dr. Kuo established the Stanford IVC Filter Clinic, where he has successfully treated thousands of filter patients referred from all 50 states and from around the world. His work has been profiled on multiple media outlets and he was featured in the Netflix Original Documentary 'The Bleeding Edge'.
About Drugwatch's Experts
Drugwatch's experts are authorities in their fields. Their personal experiences and professional expertise make them uniquely qualified to review our content for accuracy and verify that the information you read here is trustworthy, comprehensive and consistent with the latest evidence-based research.