Depakote, originally manufactured by Abbott Laboratories and since 2013 produced by AbbVie, is a drug used to treat seizure disorders, mitigate the manic phase of bipolar disorder and prevent migraine headaches. The medication is effective, but Abbott was forced to pay a hefty settlement for promoting Depakote for off-brand use.
Criminal and Civil Penalties for Misbranding
The U.S. Department of Justice brought action against Abbott, alleging that between 1998 and 2006 the company maintained a specialized sales force to market Depakote for off-label uses. Off-label use is not uncommon; physicians may prescribe a drug for a purpose for which it lacks FDA approval if there's real-world evidence of its effectiveness and safety before a clinical trial has been completed. However, the FDA has rigorous standards for drug use and approval, and sees false or misleading off-label promotion as dangerous to public health.
In a four-year investigation, the Justice Department found that Abbott violated federal FDA regulations and state and federal laws in marketing the drug to promote off-label uses, including schizophrenia, depression and anxiety. The company created programs and materials to train pharmacists at long-term-care pharmacies that serviced nursing homes about off-label use of Depakote and paid millions of dollars in rebates based on increased Depakote use. In May 2012 Abbott agreed to pay $1.6 billion to federal and 24 state governments to settle charges of illegal marketing of Depakote. Abbott also pleaded guilty to misbranding Depakote by promoting the drug to control agitation and aggression in elderly dementia patients. The civil and criminal penalties represented the second-largest monetary settlement by a drug company at that time.
Suits Over Birth Defects
While the government pursued Abbott for marketing misdeeds in that action, other lawsuits against Abbott have alleged personal injuries to children of women who took Depakote while pregnant and who were subsequently born with birth defects. These have been individual lawsuits – we're not aware of any class-action lawsuits over Depakote.
Depakote was first approved by the FDA in 1983. In 1988 the agency declared it a Category D drug, meaning there is positive evidence of human fetal risk based on adverse reaction data from investigational or marketing experience or studies in humans, but the potential benefits from the use of the drug in pregnant women may be acceptable despite its potential risks.
In 2003 the FDA required Abbott to add a black box warning to the packaging, the FDA's strictest warning, explaining that pregnant women's use of Depakote could harm their developing fetuses. In April 2005 Abbott wrote to the FDA asking to update the warning based on new evidence of potential risk. The FDA denied the request. Abbott tried again in 2007 and was rejected again in 2008. The agency finally approved new warning language in 2011.
In the interim, women who were taking Depakote for its approved uses were becoming pregnant, and some had children with birth defects. Many have sued Abbott, with varying results.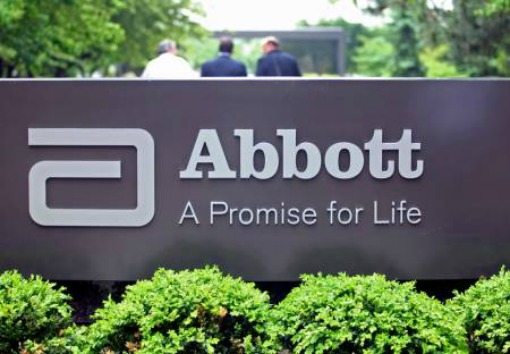 Z.H. et al. v. Abbott Laboratories, Inc., et al.
In February 2017 an Ohio federal jury cleared Abbott Laboratories of charges that it failed to warn patients that Depakote caused birth defects in a case brought by an Ohio couple whose son was born in 2003 with microcephaly, which they alleged was the result of the mother taking Depakote. Christin Hutchens was taking Depakote for epilepsy in 2002 when she conceived her son. The drug's label warned about the teratogenic risk of Depakote.
The jury in the U.S. District Court for the Northern District of Ohio, Eastern Division, said Kevin and Christin Hutchens did not prove that the defendants failed to provide an adequate warning about the risks of the anticonvulsant drug, did not prove that Depakote was defective due to its failure to conform to the representations of the defendants and did not prove that the defendants committed fraud.
Pamela Rheinfrank et al. v. Abbott Laboratories, Inc., et al.
Another Ohio jury reached the same verdict in a different case in November 2015. Pamela Rheinfrank's daughter Maria was born in 2003 with microcephaly and other disorders. Rheinfrank had been taking Depakote to treat her epilepsy. The jury decided that the Rheinfrank failed to prove that Abbott failed to provide adequate warnings about the risks of taking Depakote while pregnant.
D.W.K., Jr. and parents Mary and Daniel Kaleta v. Abbott Laboratories, Inc.
In March 2015 a U.S. district court jury in St. Louis cleared Abbott Laboratories of responsibility for another child's birth defects. Mary and Daniel Kaleta sought $30 million for their son Danny, who was born with spina bifida, but the jury returned a verdict in favor of Abbott. LawyersandSettlements.com reported.
During the trial, Mary Kaleta, Danny's mother, said she didn't remember discussing valproic acid (known to cause birth defects during the first trimester) with her neurologist. However, his notes showed that Kaleta was informed of all risks and she chose to take risks associated with Depakote than the risks a seizure could cause her baby.
Schmidt v. Abbott
Not all trials have gone the drug manufacturer's way, however. In May 2015 Abbott was ordered to pay $15 million in compensatory damages and $23 in punitive damages to Maddison Schmidt, a girl whose adoptive family alleged her spina bifida was tied to her birth mother's use of Depakote to treat epilepsy during pregnancy. This was the first verdict against Abbott in a Depakote case.
B.F. et al. vs. Abbott Laboratories
Abbott also settled a lawsuit in June 2016 before a jury in the U.S. District Court for the Eastern District of Missouri handed down a verdict. Terms of the settlement with Thomas and Beth Forbes on behalf of their son were not disclosed. The child was born with disfigurements and spina bifida after mother Beth Forbes got pregnant while taking Depakote for depression in April 2003.
Hundreds of additional cases are pending, but they may not be tried individually. U.S. District Judge Nancy J. Rosenstengel of the Southern District of Illinois noted last year that her court "currently has 129 cases, involving approximately 698 plaintiffs, pending on its docket directly related to the Depakote litigation… To facilitate the resolution of the vast number of outstanding cases, the Court employed the 'bellwether' approach, selecting representative cases for fast-track trials thereby allowing the parties to assess the relative strengths and weaknesses of the evidence and the value of the remaining claims." But "the bellwether process and global settlement efforts have failed. Given the number of litigants in this case, trying cases one plaintiff at a time is not a feasible option." Therefore, moving forward, "The Court intends to hold joint trials as to common issues of fact and law to the maximum extent possible."