AbbVie, the fledgling, research-based biopharmaceutical company, netted $18.8 billion in sales in its first year, growing to $25.6 billion in 2016, largely on the strength of Humira, its blockbuster arthritis drug. Now, the company, with 29,000 employees in 75 countries, markets more than 30 products and has more than 50 drugs in development.
The company focuses on four therapeutic areas where it says it has proven expertise. Those areas are:
Immunology
Oncology
Neuroscience
Virology
According to its website, AbbVie "takes on the toughest health challenges. But we do more than treat diseases — we aim to make a remarkable impact on people's lives."
Although the company has faced some legal issues, with lawsuits accusing it of fraudulent marketing of a testosterone-enhancing drug, for example, it has maintained a stellar reputation in the industry.
The Boston-based Reputation Institute announced in May 2017 that AbbVie had the best reputation among pharma companies. The ranking was based on more than 16,500 reputation rankings in eight markets, Brazil, France, Italy, Spain, the United Kingdom and the United States.
In seven measured areas of reputation, AbbVie led in three of them: workplace, governance and citizenship.
"Since the company's inception less than five years ago, we have worked to raise a better understanding of AbbVie among our key stakeholders," said Laura Schumacher, executive vice president of external affairs at AbbVie. "We are pleased that these efforts have resonated with our global audience and driven greater understanding of who we are and what we stand for as a company."
According to the reputation institute, higher reputation ratings translate in increases in the likelihood that people will recommend a company. "In a world where word of mouth is becoming more and more critical, reputation is proving to be a key driver of business success, and that's why the leading companies are actively measuring and managing it," said Kaspar Ulf Nielsen, an official at the Reputation Institute.
AbbVie's Drugs Make Billions
By far, AbbVie's biggest sales generator — also the world's top-selling drug — is the arthritis drug Humira, which brought in a jaw-dropping $16 billion in 2016. Forbes has called Humira one of the biggest selling products of all time.
Fact
Abbvie's arthritis drug Humira is the world's top-selling drug, bringing in $16 billion in 2016.
To put that in some perspective, that's more than the national government budgets of more than 100 countries, including Panama ($12.4 billion), Jordan ($11.2 billion), and Iceland ($7.9 billion).
All that revenue comes at a steep cost to patients, insurance companies and taxpayers, who can pay $50,000 a year or more per patient for the drug. AbbVie spends heavily marketing its crown jewel. In 2015, the company spent $357 million marketing Humira.
Also used to treat psoriasis and Crohn's disease, Humira accounts for more than 62 percent of AbbVie's total annual sales. Perhaps, not surprisingly, other pharmaceutical companies are looking for a piece of that action.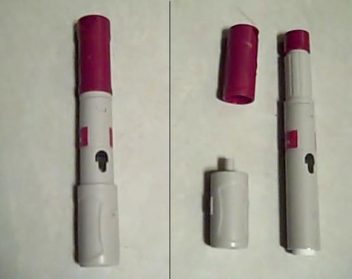 Part of the reason for the high-level of revenue is that AbbVie doubled the price of the drug over a three-year period. The price actually went up about 3 percent every three months, according to one analyst.
Humira works by blocking certain proteins called tumor necrosis factor (TNF) which is naturally produced by the immune symptom. An overproduction of the proteins has been linked to Crohn's disease and other inflammation conditions.
AbbVie Lawsuits and Challenges to Patent Rights
Humira is the focus of patent fights, as rivals seek to make generic versions known as biosimilars, and AbbVie tries to stave them off by filing new patents to keep the generics off the market. AbbVie has filed more than 70 new patents on Humira covering such things as formulations, manufacturing methods and uses. In May 2017, AbbVie lost a round to the company Coherus on a case in which it challenged one of AbbVie's patents. However, according to Fortune, other patents should protect Abbvie's sales through 2022.
"Any company seeking to market a biosimilar version of Humira will have to contend with this extensive patent estate, which AbbVie intends to enforce vigorously," said AbbVie Chairman and Chief Executive Officer Richard A. Gonzalez, according to The New York Times.
"Any company seeking to market a biosimilar version of Humira will have to contend with this extensive patent estate, which AbbVie intends to enforce vigorously."
But AbbVie isn't relying solely on Humira in the arthritis market. It's positioning a new drug, Upadacitinib, which in June 2017 succeeded in a late-stage study on patients who hadn't responded well to other treatments. If the new drug gets the go-ahead from the FDA, it could ease the company's reliance on Humira.
Patients Allege Drug Injuries
Humira has also been the subject of some litigation by people who say they were injured after taking the drug.
Abbott was ordered by a jury in 2013 to pay a North Dakota family $2.24 million in the case of Delores Tietz, who took the drug for almost seven months in 2009 until suffering from a fungal infection caused by the drug. She spent 13 months in the hospital and had to undergo physical and speech therapy.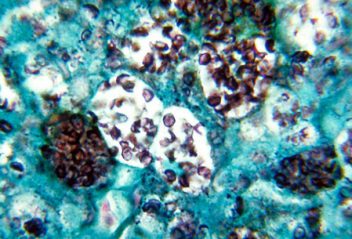 The FDA in 2008 required the makers of TNF blocking drugs like Humira to strengthen existing warnings on the risk of developing fungal infections after some patients with the infections died. Although the risk of serious infections had been included in the prescribing information since the drugs were approved, the FDA said health care professionals weren't always recognizing cases of histoplasmosis and other invasive fungal infections, leading to some delays in treatment.
In 2009, the FDA required makers of TNF blockers, including Humira, to update the boxed warning to alert healthcare professionals of an increased risk of lymphoma and other malignancies in children and adolescents treated with the drugs.
Other Top Performers
Although their revenue isn't anywhere near Humira's, other AbbVie top performers include Imbruvica (cancer drug), with $1.8 billion in 2016 world sales; Viekira (hepatitis C) at $1.5 billion, and Lupron (synthetic hormone), coming in at $821 million. Then there's, Synthroid (thyroid) at $763 million and Synagis (prevents severe respiratory disease in infants) and Creon (replaces pancreatic enzymes) each at $730 million. Troubled testosterone booster AndroGel generated $675 million in sales in 2016, a tumble from 2013 when sales were at $1.4 billion. Sales of the drug dropped precipitously in 2015 after the Food and Drug Administration required a warning that testosterone supplements could increase the risk of heart attacks and strokes.
AbbVie has sought FDA approval to market Imbruvica for additional conditions, including chronic graft-versus-host disease.
Lawsuits Over Some of AbbVie's Drugs
The company faces thousands of lawsuits from men who say they suffered heart attacks and other injuries after taking AndroGel. The plaintiffs accuse the company and others of fabricating a condition called "Low T" in order to explode the market for a product that had been received FDA approval for a specific disease. The company is also accused of failing to disclose known risks associated with taking the drug.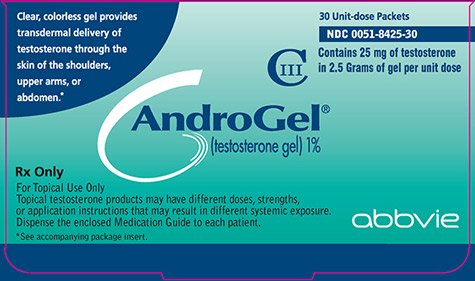 AbbVie and other companies are defendants in more than 4,000 lawsuits in federal court in multidistrict litigation Chicago, as well as hundreds of cases in various state courts. The lawsuits allege AbbVie aggressively marketed AndroGel as the solution to the natural symptoms of aging, such as fatigue and grumpiness. The plaintiffs say they were injured when they took the drug, which had risks that were known as far back as the 1970s but were never disclosed to patients.
AbbVie says the FDA approval process and regulations were followed, and that its marketing practices were covered by the First Amendment. It is also challenging whether AndroGel caused the specific injuries suffered. In a statement emailed to Bloomberg, AbbVie spokeswoman Toni Haubert said, "We believe our disease education and marketing of AndroGel have adhered strictly to FDA-approved uses and are in full compliance with applicable standards."
AbbVie also sells the anti-seizure drug Depakote, but it is not one of the company's top sellers. In 2012, Abbott agreed to pay $1.6 billion for illegal marketing of the drug, which is the focus of lawsuits over birth defects suffered by children of mothers who took it during pregnancy. In February 2017, a federal jury in Cleveland ruled in favor of Abbott and AbbVie in the case of a woman who had sued the companies claiming they were responsible for her son's birth defects after she took Depakote while pregnant.
Medical Marijuana
Another of Abbvie's drugs, Marinol, has caused some analysts to classify Abbvie as a medical marijuana maker. That's because Marinol's active ingredients is a synthetic cannabinoid — man-made delta-9-tetrahydrocannabinol or THC.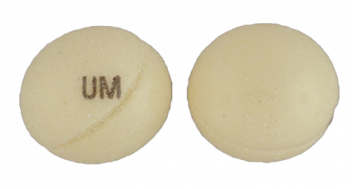 Marinol received FDA approval in 1985 for chemotherapy-related nausea and vomiting and in 1992 to treat anorexia associated with weight loss in patients with AIDS. It was the first FDA-approved cannabis drug.
Marinol was developed by Solvay Pharmaceuticals; In 2010 Abbott bought Solvay's pharmaceutical division, including Marinol. Abbvie doesn't release its sales numbers, but analysts think they may be suffering because of the availability of generic versions of the drug. According to one report, Solvay said in 2007 that the drug had generated more than $100 million, but those numbers sank to less than half of that when generics came on the market the following year.
AbbVie's Corporate History
Although AbbVie is relatively new, it builds on the 125-year history of Abbott Laboratories, founded in 1888 by Dr. Wallace C. Abbott started making tiny "dosimetric granules," tiny pills made from medicinal plants, which he sold in his drugstore in Chicago.
Abbott announced the planned split in 2011, maintaining the parts of the business that concentrated on medical devices such as heart stents, and allowing AbbVie to focus on research-based pharmaceuticals. The company says its name represents its connection to the past and future.
Analysts said the spinoff allowed investors to choose levels of risk and possible reward, with the pharmaceuticals having higher levels of both potential risk and possible payoff. AbbVie was led from the outset by Gonzalez, a veteran Abbott executive.
Since it split from Abbott, AbbVie has increased its annual research and development investment from $2.8 billion in 2013 to $4.15 billion in 2016. And it says its revenue and earnings have grown every year since it became a stand-alone entity.