AbbVie Inc
AbbVie is a research-based biopharmaceutical company. It spun off of Abbott Laboratories in 2013. The company has had a successful start in its first five years in the industry. Its blockbuster drug Humira brought in billions. But AbbVie has also faced lawsuits over some of its largest selling products.
AbbVie is a research-based biopharmaceutical company. It started as a spinoff of the long-established health care corporation Abbott Laboratories.
AbbVie was an immediate success, netting $18.8 billion in sales in its first year. This was largely due to the strength of its blockbuster drug Humira. In 2021, it reported $56.2 billion in revenue.
But, injured patients are suing AbbVie over the safety of some of the company's popular drugs. Lawsuits blame Humira, AndroGel and Depakote for serious injuries and death.
About AbbVie
AbbVie employs about 30,000 people in 75 countries. Its headquarters is in Lake Bluff, Illinois, which is a part of the Chicago metropolitan area.
Richard A. Gonzalez is AbbVie's CEO. The company's products brought in total revenues of $28.2 billion in 2017. The drugmaker focuses on immunology, oncology, neuroscience and virology.
AbbVie History
AbbVie officially separated from Abbott Laboratories in January 2013. Abbott wanted to concentrate on medical devices such as heart stents. This allowed AbbVie to focus on research-based pharmaceuticals.
AbbVie's Notable Pharmaceutical Accomplishments
April 2013

AbbVie releases its first branded product (Humira)

November 2014

Brands serve more than 30 million people worldwide

December 2014

First AbbVie-created medicine Viekira Pak gains U.S. approval

January 2105

FDA approves Parkinson's disease medicine Duopa

September 2015

Humira becomes the first and only approved treatment of hidradenitis suppurativa, a chronic inflammatory skin disease

March 2016

AbbVie gains new approvals for Imbruvica and Venclexta/Venclyxto

April 2016

AbbVie acquires Stemcentrx to expand oncology presence

June 2016

FDA approves Humira to treat an immune-mediated disease that can impair vision

June 2017

Reputation Institute names AbbVie 2017's most reputable pharmaceutical company

July 2017

Maviret/Mavyret receives approval

October 2017

FDA grants AbbVie priority review of investigational treatment for endometriosis management

July 2018

FDA approves AbbVie's oral treatment of endometriosis, Orilissa

November 2018

FDA grants accelerated approval for a treatment of newly diagnosed acute myeloid leukemia patients

June 2019

AbbVie and Allergan announce that the companies have entered into a definitive transaction agreement under which AbbVie will acquire Allergan
AbbVie Products
AbbVie makes more than 30 products and has more than 50 drugs in development. Several of the company's pharmaceuticals rake in billions annually. These include Humira, Imbruvica and Viekira.
By far, AbbVie's biggest sales generator is Humira. Doctors prescribe the drug to treat arthritis, psoriasis and Crohn's disease. It accounts for more than half of AbbVie's total annual sales.
AbbVie Pharmaceutical Products
AndroGel

Depakote

Anti-seizure medication

Humira

Drug for arthritis, Crohn's disease and other immune-mediated inflammatory diseases

Marinol

Synthetic cannabinoid (man-made delta-9-tetrahydrocannabinol or THC)

Tricor

Treats high cholesterol and triglycerides (fat)

Biaxin

Macrolide antibiotic

Nimbex

Muscle relaxer

Norvir

Antiretroviral (HIV) medication

Synthroid

Thyroid hormone

Zemplar

Man-made form of vitamin D that prevents and treats increased parathyroid hormone levels in patients with chronic kidney failure

Ultane

Inhaled anesthetic
AbbVie's Humira Patent Fight
Humira was the world's top-selling prescription drug in 2015, according to The New York Times.
The drug brought in $16 billion for AbbVie in 2016. Estimates for 2017 show increases of more than 15 percent in the U.S. and 6.5 percent abroad.
AbbVie is trying to block biosimilar competition by filing new patents. AbbVie has filed more than 70 new patents on Humira.
"Any company seeking to market a biosimilar version of Humira will have to contend with this extensive patent estate, which AbbVie intends to enforce vigorously."
In May 2017, AbbVie lost one round to the company Coherus. But according to Fortune, other patents should protect AbbVie's sales through 2022.
Medical Marijuana and AbbVie
Some analysts classify AbbVie as a maker of medical marijuana.
AbbVie's Marinol was the first FDA-approved cannabis drug. Solvay Pharmaceuticals developed the drug. Abbott acquired Solvay's pharmaceutical division in 2010 and took on Marinol as well.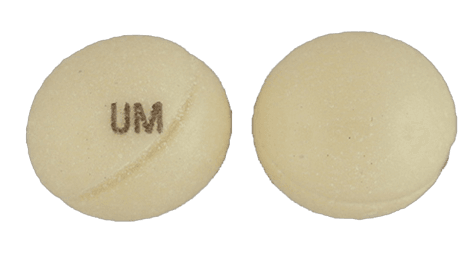 Doctors prescribe Marinol to patients with nausea and vomiting from cancer medications. People with AIDs use it to combat lack of appetite.
Its active ingredient is a synthetic cannabinoid – man-made delta-9-tetrahydrocannabinol or THC. This main ingredient gives the drug its effects.
Abbvie doesn't release Marinol's sales numbers. This leads analysts to believe it's not very profitable. But future developments on legalization may change the long-term outlook of the drug.
AbbVie Lawsuits and Settlements
AbbVie faces thousands of personal injury lawsuits. People blame the company's products for serious injuries and deaths. The lawsuits accuse the company of failing to warn about its drugs' risks.
The company's biggest seller, Humira, is the subject of some of these lawsuits. AbbVie's testosterone replacement treatment AndroGel and its anti-seizure medication Depakote have also led to lawsuits.
Humira Lawsuits
Humira lawsuits blame the drug for fungal infections, nerve damage, and an increased risk of cancer in children and adolescents. In 2013, a jury ordered AbbVie to pay $2.24 million to a patient who suffered from a fungal infection. Some patients have died from these infections, according to the FDA.
AndroGel Lawsuits
More than 7,750 men have filed testosterone lawsuits against AbbVie and other manufacturers of testosterone replacement therapy products. Nearly 6,000 remained pending in federal court in Illinois in June 2018. AndroGel lawsuits blame the product for blood clots, heart attack, stroke and sudden death.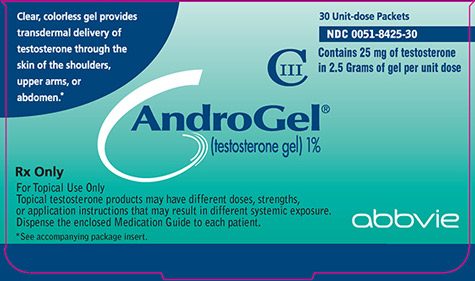 Depakote Lawsuits
Depakote lawsuits say children suffered birth defects after their mothers took Depakote during pregnancy. AbbVie assumed all rights and responsibilities for Depakote when it separated from Abbott. In June 2018, a judge halted more than 600 lawsuits so lawyers on both sides could discuss settlements.
AbbVie Recalls
AbbVie has had to recall some of its products. Reasons include labeling errors, possible contamination and harmful drug effects.
Its multiple sclerosis drug Zinbryta was pulled from the shelves altogether in March 2018. It led to the deaths of three patients. The drug was a joint venture with Biogen.
Notable AbbVie Recalls
2013

Product recalled
Synthroid

Reason for recall
Labeling error; a bottle contained a lower dose

2015

Product recalled
Zemplar injection

Reason for recall
Single vial contained a free-flowing glass particle

2018

Product recalled
Zinbryta (MS drug)

Reason for recall
Reports of serious inflammatory brain disorders, including encephalitis and meningoencephalitis, and patient deaths; possible severe immune reactions affecting other body organs
Please seek the advice of a medical professional before making health care decisions.
Share This Page:
How can we improve this page?
Thank You for Your Feedback
We appreciate your feedback. One of our content team members will be in touch with you soon.
We appreciate your feedback. One of our content team members will be in touch with you soon.
Who Am I Calling?
Calling this number connects you with a Drugwatch representative. We will direct you to one of our trusted legal partners for a free case review.
Drugwatch's trusted legal partners support the organization's mission to keep people safe from dangerous drugs and medical devices. For more information, visit our partners page.