Diet, Exercise Can Put Diabetes into Remission, According to Study
Fact-Checked
Editors carefully fact-check all Drugwatch content for accuracy and quality.
Drugwatch has a stringent fact-checking process. It starts with our strict sourcing guidelines.
We only gather information from credible sources. This includes peer-reviewed medical journals, reputable media outlets, government reports, court records and interviews with qualified experts.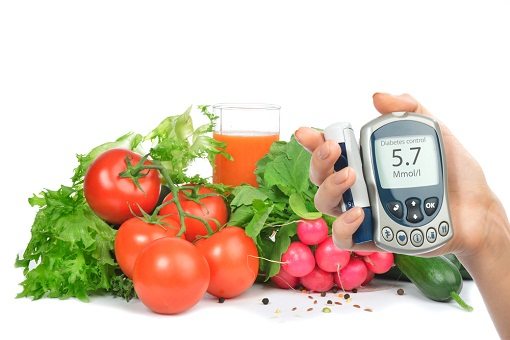 A study published in the Journal of the American Medical Association showed one in nine people with type 2 diabetes had their blood sugar return to a normal level after one year on a diet and exercise program.
Reuters reported on the Centers for Disease Control and Prevention (CDC) study that presents an alternative for people with the disease who want to get off medications and control their diabetes. Lifestyle changes can also lower the risk for diabetes-related complications. According to the study's lead author and researcher, Edward Gregg, most people think that diabetes is a lifelong disease that cannot be reversed.
Gregg told Reuters that the research "is a reminder that adopting a healthy diet, physically active lifestyles and reducing and maintaining a healthy weight is going to help manage people's diabetes better."
More Weight Loss Equals Better Sugar Levels
Better results were achieved with people who had had diabetes for fewer years and those who lost more weight or had better improvements in their fitness level. However, the study found that less than a third of the people who were able to reduce their blood sugar levels during the program were able to keep their levels down for four years.
In the study, 4,503 people with diabetes who were overweight or obese were randomly assigned to the diet and exercise program. The program included counseling to help study participants stick to exercising for just under three hours a week and keep their calorie intake between 1,200 to 1,800 calories a day.
At the end of a year, 11.5 percent of the participants had at least a partial remission of the disease. These people were able to reduce their blood sugar levels without medication. Only 2 percent of those in the non-intervention group were able to lower their blood sugar to pre-diabetes levels.
Doctors Question Cost and Effectiveness of Program
Dr. John Buse of the University of North Carolina at Chapel Hill School of Medicine acknowledged that lifestyle intervention is beneficial to diabetes patients, but he questioned how it compared with other diabetes treatments. He told Reuters: "How cost effective is it, what are the long-term consequences (and) how would it really compare with alternative approaches like bariatric surgery and drug therapy?"
Another expert, Dr. David Arterburn from the Seattle-based Group Health Research Institute, revealed that some studies show weight-loss surgery has more dramatic results. Two-thirds of people with diabetes have achieved complete remission with bariatric surgery. Bariatric surgery reduces the amount of a person's food intake by reducing the size of the stomach, producing significant weight loss.
However, surgery also comes with a host of complications, including gastrointestinal tract leaks. Fluid can leak from the stomach and seep into the abdomen. If the fluid is not drained, a fatal infection can occur. Other side effects include bleeding, excessive scar tissue formation, bowel obstruction, ulcers and gallstones.
Another alternative to lifestyle changes is the use of drug therapy. Drugs like Actos are effective at reducing blood glucose, but drug therapy also comes with side effects–some fatal. For example, Actos has been linked to bladder cancer, which has triggered a number of lawsuits against Takeda Pharmaceuticals, the drug's manufacturer.
The CDC study provides evidence that lifestyle changes are a safe and effective alternative to more risky diabetes treatments. Gregg admits that the current program is "resource-intensive" but, "if people have access to the support to make these sorts of changes, they may have the benefits that we've seen here." He also points out that even modest changes in lifestyle are also effective.
Share This Page:
How can we improve this page?
Thank You for Your Feedback
We appreciate your feedback. One of our content team members will be in touch with you soon.
We appreciate your feedback. One of our content team members will be in touch with you soon.