FDA to Review Safety of Diabetes Drugs, Including Januvia, Byetta
Fact-Checked
Editors carefully fact-check all Drugwatch content for accuracy and quality.
Drugwatch has a stringent fact-checking process. It starts with our strict sourcing guidelines.
We only gather information from credible sources. This includes peer-reviewed medical journals, reputable media outlets, government reports, court records and interviews with qualified experts.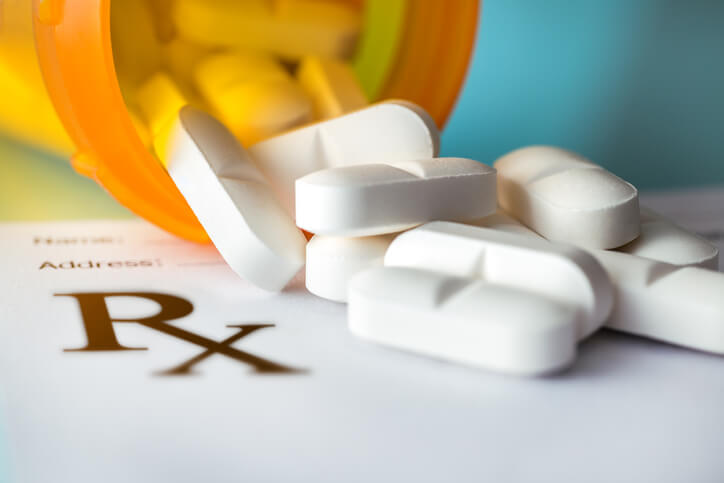 The Food and Drug Administration (FDA) opened a review of top-selling type 2 diabetes medications – most notably Merck's Januvia and Bristol-Myers Squibb's Byetta and Bydureon – because of reports of pancreatitis associated with the drugs, The Wall Street Journal reported.
The results of the review could affect millions of Americans who live with type 2 diabetes.
Januvia belongs to a class of drugs called DPP-4 inhibitors, and Byetta is a GLP-1 receptor agonist. Both drugs affect levels of a glucose hormone called GLP-1 that works with the pancreas to increase insulin production in response to food intake. Januvia is by far the most popular drug in its class and brought in $2.67 billion in U.S. sales in 2012, while Byetta earned $490 million.
The FDA told the Journal that it has not concluded that the new class of diabetes medicines "may cause or contribute to the development of pancreatic cancer." The agency is, however, asking researchers to provide more information on how the drugs may lead to inflammation of the pancreas and the creation of precancerous cells.
Despite the FDA review and studies linking Januvia and Byetta to pancreatitis, Merck and Bristol-Meyers Squibb defend their products.
Merck told the Journal that it was "confident in the safety profile" of Januvia. Bristol admitted that Byetta "has been associated with acute pancreatitis, including fatal and nonfatal hemorrhagic or necrotizing pancreatitis," but the company is "confident in the positive benefit-risk profile" of Byetta and Bydureon.
Some health professionals are not as confident in the drugs' safety profiles.
Doctors Concerned About Pancreatitis Link
In the February 2013 issue of JAMA Internal Medicine, researchers at Johns Hopkins published a study that revealed people taking Byetta, Bydureon or Januvia had double the rate of acute pancreatitis – a number that has doctors concerned.
One of those doctors is Edwin A. M. Gale, professor of diabetes medicine at Southmead Hospital in England. He said in a commentary in the journal BMJ: "Should we be worried about this? Very much so. All forms of pancreatitis, clinical or subclinical, predispose to carcinoma of the pancreas." He also said that the number of reports of pancreatitis received by the FDA reached "astronomical proportions."
The evidence linking these drugs to inflammation of the pancreas and pancreatic cancer is not new. In fact, as early as 2007, the FDA issued alerts regarding Byetta and pancreatitis, including some cases linked to death, hemorrhagic and necrotizing pancreatitis.
In 2011, endocrinologist Peter Butler and colleagues published a study in Gastroenterology and concluded that "use of sitagliptin [Januvia] or exenatide [Byetta and Bydureon] increased the odds ratio for reported pancreatitis 6-fold."
In the same year, data gathered from the FDA's adverse reports database by the Institute for Safe Medication Practices revealed that Byetta and another drug in the same class, Victoza, accounted for 43 percent of all reports of acute and chronic pancreatitis.
Pancreatitis and Pancreatic Cancer Side Effects Lead to Lawsuits
The side effects of these diabetes drugs have led to a growing number of lawsuits filed against Merck and Bristol-Myers Squibb. People who took Januvia or Byetta who suffered from pancreatitis and pancreatic cancer filed lawsuits against the two drug companies.
Guy Riley filed a lawsuit in California on behalf of his wife, Kathleen, who died one year after she developed pancreatic cancer– reportedly from taking Byetta and Januvia. The lawsuit claims the drugs caused "severe mental and physical pain and suffering," and economic loss.
Others who filed lawsuits against allege the drugs cause "unreasonable and dangerous side effects," and that the manufacturers failed to warn the public and also concealed the risks from patients and doctors.
In the meantime, the FDA released a safety communication informing the public it "intends to obtain and evaluate" the new information gathered regarding this class of diabetes drugs. In June 2013, the agency will participate in the Workshop on Pancreatitis-Diabetes-Pancreatic Cancer, where it will continue to gather additional information to make a final recommendation.
Share This Page:
How can we improve this page?
Thank You for Your Feedback
We appreciate your feedback. One of our content team members will be in touch with you soon.
We appreciate your feedback. One of our content team members will be in touch with you soon.