NuvaRing Blood Clot Dangers Exposed in Vanity Fair
Fact-Checked
Editors carefully fact-check all Drugwatch content for accuracy and quality.
Drugwatch has a stringent fact-checking process. It starts with our strict sourcing guidelines.
We only gather information from credible sources. This includes peer-reviewed medical journals, reputable media outlets, government reports, court records and interviews with qualified experts.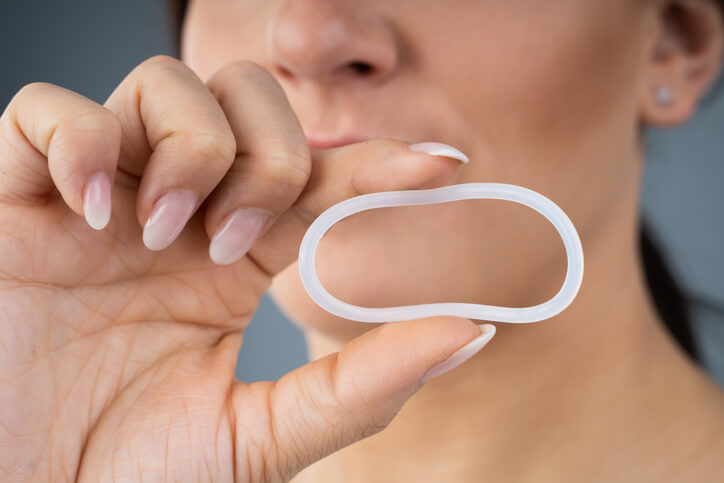 The program at 24-year-old Erika Langhart's memorial service read: "Cause of Passing: Massive, Double Pulmonary Embolism — a direct result of the NuvaRing."
It was an unusual statement on a funeral program, but one that captured the family's anguish, and need to alert others about the dangers of the birth control device.
Erika's mother, Karen Langhart recently told Vanity Fair magazine, "I want to warn every mother and every daughter: do not use the product that killed my child."
Why is the potentially lethal NuvaRing still on the market? This was the question Vanity Fair asked in an online article published in December that exposed the dangers of Merck's blockbuster contraceptive.
The article brought national media attention to an issue that has already been a hot topic for thousands of women who suffered blood clots – venous thromboembolisms (VTEs) – after using the birth control ring containing estrogen and desonogestrel.
Desonogestrel is a third-generation hormone shown in studies to increase the risk of developing blood clots compared to older first- and second-generation hormones. A pulmonary embolism is a blood clot in the lungs, and it's the type of clot that took Erika Langhart's life.
NuvaRing, a plastic ring filled with birth control hormones, was marketed to women as a more convenient alternative to the pill. Unlike a daily birth control pill, NuvaRing is inserted into the vagina and is changed every three weeks. The product has raked in big profits for Merck & Co., and Bloomberg estimates the product will generate annual sales of more than $664 million.
But Merck also faces a growing number of lawsuits filed by women and their families who say the birth control ring caused them to suffer blood clots — some fatal.
Over 1,500 federal lawsuits are pending in federal court, and about 2,000 more were filed in state courts. The complaints show the drug's manufacturer failed to warn the public about the dangers of blood clots.
Diane Agresta filed a lawsuit against Merck after her daughter, Lyndsey, suffered a blood clot that led to a massive stroke. After six months of living in a hospital and several surgeries to try and save her, Lyndsey died when nothing else could be done to reverse the brain damage.
She was 27 years old.
Public Not Properly Warned About Dangerous Side Effects
When NuvaRing entered the U.S. birth control market in 2002, it was a novel product that many thought revolutionized contraception.  It was prescribed 44 million times in the U.S. over the last decade.
Critics and plaintiff's lawyers say that Organon, the company that originally developed NuvaRing before a couple buyouts landed the product at Merck, downplayed the dangers of the product. While consumers expect drugs' warning labels to publish all relevant studies about the medication, what makes it on the label is often a product of negotiations between the FDA and the drug's manufacturer.
"There's always a tug between the FDA and the manufacturer as to what the label is," Sidney Wolfe, founder and senior adviser of Public Citizen's Health Research Group, told The Huffington Post.
The approval and labeling process has a tendency to favor drug companies.  They provide the clinical studies and up to 70 percent of the funds for FDA reviews through user fees paid to the agency.
In the case of NuvaRing, Organon company emails from 2000 (before the final 2001 approval of the product) revealed that Edwina Muir, the company's director of regulatory affairs, suggested the label include information about animal testing in lieu of the warning of blood clots, Huffington Post reported.
Studies Link NuvaRing to Increased Risk of Blood Clots
While most information about blood clots and contraceptives tends to include warnings about women over the age of 35 and those who smoke, more cases of VTE in women in their 20s surfaced in NuvaRing clinical trials.
Even the FDA's own 2011 study involving 800,000 women found that NuvaRing users had as much as a 56 percent increase in VTE risk. In 2012, a larger Danish study that followed 1.6 million women over several years found women who used the contraceptive ring had a risk 6.5 times greater than non-users.
The company has never misled consumers, according to Merck spokeswoman Kelley Dougherty.
"We remain confident in the safety and efficacy profile of NuvaRing — which is supported by extensive scientific research — and we will continue to always act in the best interest of patients," she told Huffington Post.
Meanwhile, Merck recently sued Activis claiming the company was trying to develop a generic version of NuvaRing before the patent expires in 2018.
Share This Page:
How can we improve this page?
Thank You for Your Feedback
We appreciate your feedback. One of our content team members will be in touch with you soon.
We appreciate your feedback. One of our content team members will be in touch with you soon.