Testosterone Debate Takes Center Stage at Annual Urological Meeting
Fact-Checked
Editors carefully fact-check all Drugwatch content for accuracy and quality.
Drugwatch has a stringent fact-checking process. It starts with our strict sourcing guidelines.
We only gather information from credible sources. This includes peer-reviewed medical journals, reputable media outlets, government reports, court records and interviews with qualified experts.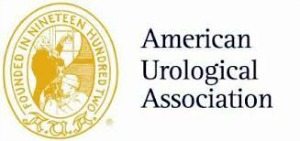 ORLANDO – The debate over the merits of testosterone therapy was a hot topic at the American Urological Association annual meeting in Orlando and included a testy exchange between two of the country's most prominent speakers on the subject.
Dr. Adriane Fugh-Berman, an associate professor of pharmacology at Georgetown University, and Dr. Abraham Morgentaler, an associate clinical professor of urology at Harvard Medical School, presented very different views during one of the 10 events involving testosterone therapy.
Fountain of Youth?
Fugh-Berman, who also is the director of PharmedOut.org at Georgetown, took aim at the ever-present television and magazine marketing for "Low T" treatment that, she said, "perpetuates the myth that there is a Fountain of Youth" for men going through the aging process.
"There is a considerable attempt by advertisers to turn this into a disease with very vague, non-specific symptoms that closely overlap with aging," she said. "They use testosterone as a panacea that solves everything.
"There is no evidence of benefits for testosterone and plenty of evidence of harm and cardiovascular risk."
Dr. Morgentaler, founder of Men's Health Boston and author of "Testosterone for Life," was next on the stage in front of a packed room of more than 500 conference attendees. He took aim mostly at Fugh-Berman.
"How many people in this room prescribe testosterone?" he asked the audience, and nearly every person in the room raised their hand.
"Every one of you," he continued, "has more experience with this drug than Dr. Fugh-Berman. Not one of the assertions she makes is true. The evidence strongly supports the benefits of testosterone therapy."
Estrogen Therapy Provides a Lesson
Fugh-Berman spent much of her presentation connecting the soaring popularity of Low T treatments today with the popularity of estrogen treatments for women in recent decades. Estrogen had a very successful run, thanks to relentless marketing campaigns and a cozy relationship between drug companies and doctors.
The run was interrupted by studies in the 1970s that linked estrogen to endometrial cancer, but the drug regained popularity and had 15 million users when results from the Women's Health Initiative delivered devastating news around 2000, linking estrogen with breast cancer and heart problems.
"It's almost like we're repeating the process again," Fugh-Berman said. "Advertisers and some doctors say wonderful things about what testosterone does, but we've had some studies that show there is cardiovascular risk associated with it, and that is being ignored for whatever reason.
"We need to learn the lessons from the Women's Health Initiative and make certain we know the adverse events before prescribing testosterone."
'We Don't Know All the Risks'
Dr. Ajay Nangia and Dr. Alvin Matsumoto were among other physicians involved in presentations during the weeklong event and had equal concerns about the benefits and risks of testosterone therapy.
"There are clinics now that prescribe testosterone treatment after getting one reading, and I would argue that is not a good decision," Matsumoto said. "Would you treat someone for a heart problem after getting just one low reading?
"The thing to emphasize is consistency in low levels of testosterone and making sure the symptoms go with it. We don't know all the risks one way or another yet. I would submit we need more clinical trials."
Nangia, professor of urology at the University of Kansas Medical Center, agreed.
"There is really nothing being done as far as testing goes," he said. "We need a six-year study with 6,000 men, but the question is: Who's going to pay for it? I would hope the NIH (National Institutes of Health) or somebody non-pharma.
"The debate is not whether the use of testosterone is appropriate. In certain situations, it is. The debate is whether it's being abused or not."
Share This Page:
How can we improve this page?
Thank You for Your Feedback
We appreciate your feedback. One of our content team members will be in touch with you soon.
We appreciate your feedback. One of our content team members will be in touch with you soon.