CDC: Flu Season Killed 163 Children in U.S.
Fact-Checked
Editors carefully fact-check all Drugwatch content for accuracy and quality.
Drugwatch has a stringent fact-checking process. It starts with our strict sourcing guidelines.
We only gather information from credible sources. This includes peer-reviewed medical journals, reputable media outlets, government reports, court records and interviews with qualified experts.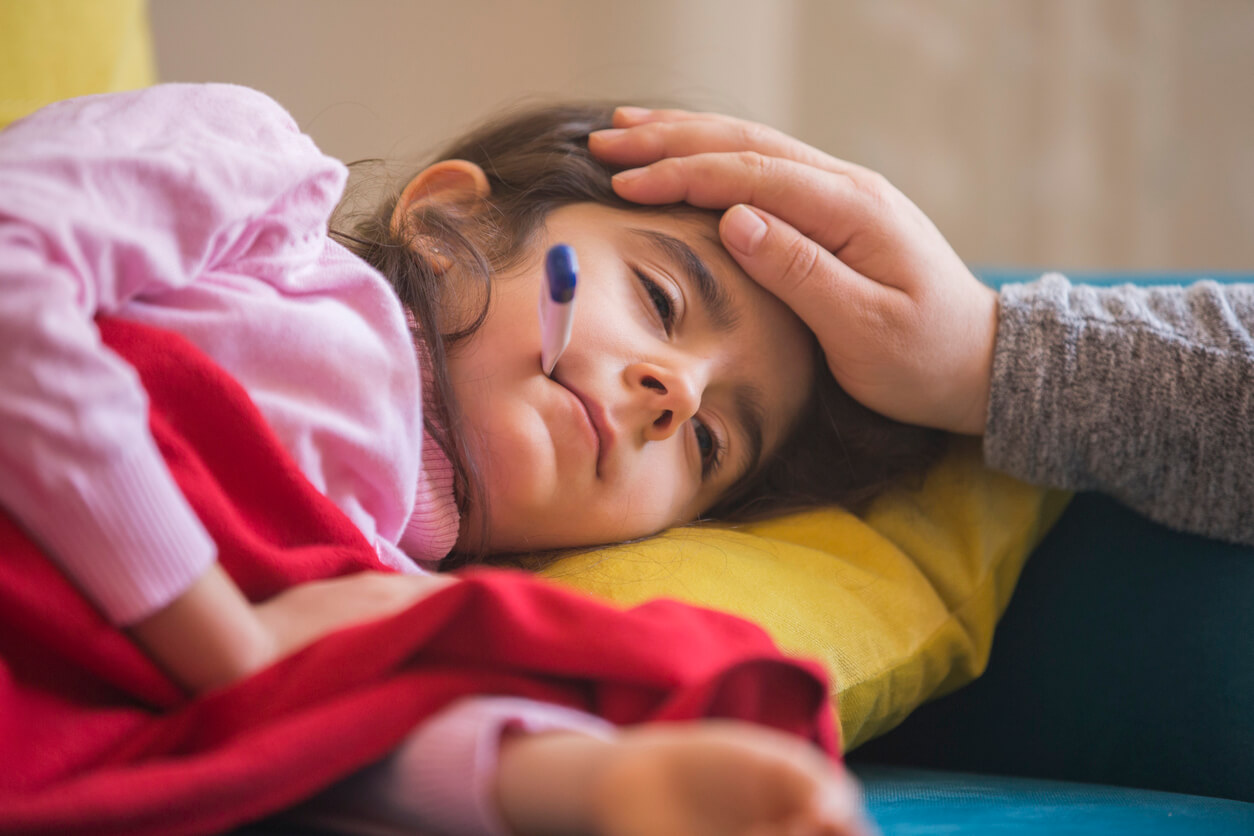 Although it's not quite over, this flu season has killed more children in the U.S. than any season in eight years, according to statistics from the Centers for Disease Control and Prevention.
As of last week, 163 children had died from the flu in the 2017-2018 season, compared with 110 last year and 93 the year before. This year's pediatric death toll is the most since the 2009-2010 flu season when 288 children were killed during a swine flu pandemic.
The CDC says this year's flu season appears to be waning. Just two states — Alaska and Arizona — reported low flu activity, while the rest of the country reported minimal activity.
The agency says 154.7 million flu vaccines were distributed for this season as of the week of Feb. 9. On average, 140 million doses of the vaccine have been given each year since 2012.
Despite earlier fears that the vaccine would be only 10 percent effective, the agency now estimates it was 36 percent effective.
Vaccines with Low Effectiveness Prevent Deaths
As scientists search for the elusive universal flu vaccine, a new study has found that even when flu vaccines are just 20 percent effective, they can prevent thousands of hospitalizations and deaths.
They can also cut doctor visits by about 20 million a year.
According to the study published in the Proceedings of the National Academy of Sciences (PNAS), a shot that's 20 percent effective administered to 43 percent of eligible Americans could avert:
20.99 million infections
129,701 hospitalizations
61,812 deaths
Researchers say the 140 million average doses that have been given each year are the equivalent to 43 percent coverage.
Another measure was also given — the DALY, or disability adjusted life year. Each DALY represents a lost year of a person's healthy life. Researchers estimate vaccines in this scenario would help avert 2.22 million DALYs.
Researchers say the number of people getting the vaccine is more important than changes in the effectiveness of vaccines to reducing mortality and overall health burdens.
"Getting vaccinated against influenza is beneficial to the individual and to the community even when the vaccine is of relatively low efficacy,"  Burton H. Singer, co-author of the study and an adjunct professor for the Emerging Pathogens Institute at University of Florida in Gainesville, told CNN.
"This result highlights how reduced motivation to vaccinate could present a greater danger than low vaccine efficacy itself," researchers wrote.
CDC: Flu Vaccine Prevented Millions of Illnesses
The CDC says this year's vaccine prevented an estimated 5.29 million illnesses, 2.64 million medical visits and 84,700 hospitalizations. The population group with the lowest vaccine coverage is working-age adults younger than 65.
The CDC estimated last year's vaccine was 48 percent effective, while in 2014-15, the effectiveness was just 19 percent.  The highest effectiveness reported was in 2010-11, when it was 60 percent. It was 56 percent during the 2009-2010 pandemic. By comparison, the measles vaccine is 98 percent effective.
Overall, the CDC estimates that between 12,000 and 56,000 die every year from the flu. But a CDC spokesman told Drugwatch in an email that the agency does not know how many adults actually die from seasonal flu. Spokesman Richard Benson gave several reasons for this:
States are not required to report seasonal flu deaths of people over 18.
Death certificates typically don't list flu when people die of flu-related complications.
Seasonal influenza deaths often occur a week or two after initial infection.
Most people who die from flu-related complications are not tested for flu.
Share This Page:
How can we improve this page?
Thank You for Your Feedback
We appreciate your feedback. One of our content team members will be in touch with you soon.
We appreciate your feedback. One of our content team members will be in touch with you soon.