Navigating the Baby Formula Shortage
Fact-Checked
Editors carefully fact-check all Drugwatch content for accuracy and quality.
Drugwatch has a stringent fact-checking process. It starts with our strict sourcing guidelines.
We only gather information from credible sources. This includes peer-reviewed medical journals, reputable media outlets, government reports, court records and interviews with qualified experts.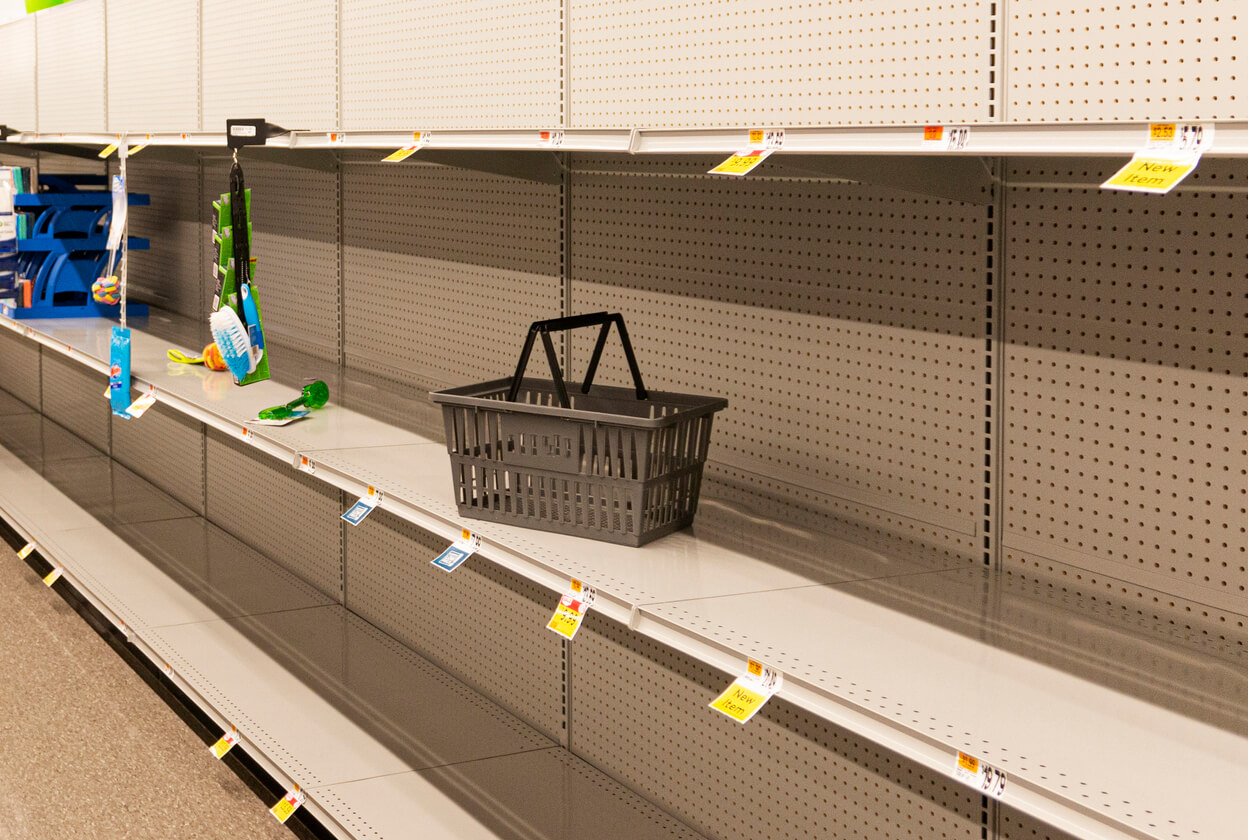 Pandemic-related supply chain issues and a baby formula recall from a major U.S. manufacturer have parents and caregivers scrambling to find formula and formula alternatives for their children.
While the White House, the FDA and manufacturers have been working hard to get formula back on the shelves, it could still take weeks before Americans feel any relief. For the week ending May 8, the out-of-stock rate was 43%, according to data sourced by Fortune.
Here's what we know about the baby formula shortage so far and what experts are recommending to parents and caregivers.
Why Is There a Baby Formula Shortage?
Several things contributed to the baby formula shortage, including supply chain problems, formula hoarding and increasing prices.
However, in February 2022, Abbott Laboratories issued a voluntary baby formula recall for Similac, Alimentum and EleCare brands made at its Sturgis, Michigan, plant. The company recalled the formulas to investigate reports of babies falling ill from Cronobacter bacteria after consuming these formulas. Two babies died from their illnesses.
Abbott is one of the largest baby formula makers in the U.S. In fact, Abbott had over 40% of the baby formula market in 2011, and it still controls a large portion of the market today.
With the Sturgis plant shut down, supplies dwindled even more. Some experts also blame the FDA for its slowness to act and for not planning for the shortage the recall would cause.
In addition, Abbott is facing baby formula lawsuits — but not because of the recall or baby formula shortage. Parents filed lawsuits against Abbott after their babies developed necrotizing enterocolitis (NEC), a serious, potentially fatal illness tied to cow's milk baby formula.
Mead Johnson, the maker of Enfamil, has also been named in NEC lawsuits.
What Is Being Done About the Shortage?
Since the Abbott recall, the White House and other government agencies have been working with domestic and foreign suppliers to alleviate the shortage. Abbott said it increased production at its other plants in Ireland and Ohio.
"We deeply regret the situation and since the recall, we've been working to increase supply at our other FDA-registered facilities, including bringing in Similac from our site in Cootehill, Ireland, by air and producing more liquid Similac and Alimentum," the company said in a May 13, 2022 statement.
The White House announced it will be "cutting red tape on the types of formula parents can buy, calling on the Federal Trade Commission and state attorneys general to crack down on price gouging and unfair market practices, and increasing the supply of formula through increased imports," according to the Department of Health and Human Services.
The HHS said these actions have led to an increase in production of 30% to 50%, which is more than what was produced before the Abbott recall.
Is your premature baby suffering from necrotizing enterocolitis (NEC) after being fed Similac or Enfamil?
What to Do if You're Affected by the Baby Formula Shortage
The first thing parents and caregivers should do is contact their child's medical provider. They may have formula samples they can provide or suggest another formula that is more readily available. Babies without special needs can switch formulas without too much trouble.
If your baby requires special formula because of medical necessity, the FDA has allowed Abbott to release certain formulas on a case-by-case basis. Speak to your child's doctor for guidance on requesting these special formulas from the manufacturer.
Once a child is six months old, they can start eating food and drink in addition to breastmilk or baby formula. These complimentary foods may reduce the amount of formula a baby consumes, according to the CDC's feeding guidelines. Ask your child's pediatrician how to include more complimentary foods in their diet.
The HHS has provided a list of resources for parents and caregivers, including manufacturer hotlines and community resources.
Manufacturer Resources
Parents can also reach out to United Way or Feeding America for help locating baby formula in stock. Mothers may be able to get donated breast milk from a Human Milk Banking Association of North America-accredited milk bank.
What Not to Do
When the formula is running out, it may be tempting to try to make your own homemade baby formula from recipes you find on social media or from friends. Experts say this is dangerous. You shouldn't water down formula to extend it, either.
Infant formula sold in the U.S. has very strict guidelines ensuring it contains the exact amounts of the vitamins and minerals your baby needs. Too much or too little of any of the components in baby formula can be detrimental to your baby's health.
Don't accept donated breastmilk from just anyone. If you intend to seek donated breast milk, make sure it's from an accredited bank that has tested it and made sure it's safe.
Share This Page:
How can we improve this page?
Thank You for Your Feedback
We appreciate your feedback. One of our content team members will be in touch with you soon.
We appreciate your feedback. One of our content team members will be in touch with you soon.