3M Combat Arms Earplug Lawsuits
Military personnel who served between 2003 and 2015 who used 3M Combat Arms earplugs and suffered hearing loss and tinnitus are suing the manufacturer in multidistrict litigation. In August 2023, 3M agreed to settle nearly 260,000 earplug lawsuits for $6 billion.
Latest 3M Earplug Lawsuit Updates
As of Aug. 3, 2023, there were 257,449 3M Combat Arms earplug lawsuits pending out of the 339,510 that were originally filed.
August 2023: On Aug. 29, 2023, 3M agrees to pay $6 billion to settle lawsuits filed by U.S. military veterans and service members who suffered hearing loss due to using defective earplugs produced by the company.
June 2023: A federal judge denies 3M's Chapter 11 bankruptcy filing in military earplug lawsuits.
May 2023: According to the minutes of mediation proceedings of the second day of mediation, the parties did not reach a settlement but "progress was made, and negotiations continue."
May 2023: Settlement talks resume. MDL Judge Rodgers reports that bellwether trials in Minnesota are scheduled for July 10, 2023, Sept. 11, 2023, Oct. 23, 2023, and Feb. 5, 2024. Rodgers appoints retired judges David R. Herndon and Jeffrey J. Keyes to serve as mediators, together with Special Master Randi Ellis, in trying to reach a resolution to the claims in the MDL.
January 2023: According to Bloomberg reports, 3M has spent more than $450 million trying to defend itself in earplug litigation.
August 2022: 3M attempts to halt the trial proceedings through bankruptcy court, but the judge refuses to pause litigation.
December 2022: The MDL judge places sanctions on 3M, preventing the company from avoiding litigation in earplug claims.
October 2021: A jury awards $8.2 million to a veteran who claimed he suffered hearing loss and tinnitus.
April 2021: A jury awards three veterans $7.1 million in the first bellwether trial.
The United States Judicial Panel on Multidistrict Litigation originally consolidated 3M earplug cases from all over the country into MDL No. 2885 in the Northern District of Florida in 2019.
The Moldex Whistleblower Lawsuit
In 2016, Moldex-Metric Inc., which makes respiratory and hearing protection products, filed a lawsuit against 3M and Aearo Technologies. The suit claimed the company knowingly sold defective earplugs to the military, committing fraud against the government.
The lawsuit asserted that the "protracted fraud perpetrated on the military by 3M, whose dual-ended Combat Arms earplugs — which were standard issue in certain branches of the military during foreign conflicts between 2003 and 2015 — have likely caused thousands of soldiers to suffer significant hearing loss and tinnitus in addition to exposing millions to the risk caused by 3M's defective earplugs."
3M admitted no wrongdoing but agreed to pay $9.1 million to settle the allegations in July 2018, according to a DOJ press release.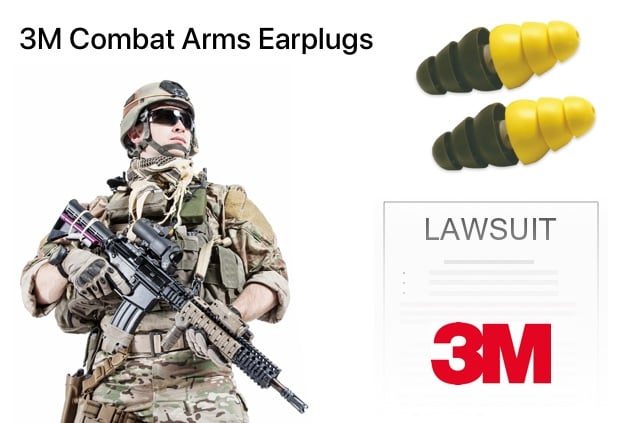 Following the settlement, 3M Company and its subsidiary, Aearo Technologies, faced 2,051 lawsuits for their dual-ended Combat Arms earplugs. The cases were consolidated into multidistrict litigation in a Florida federal court.
Soldiers and veterans accuse 3M of knowingly committing fraud against the U.S. military, failing to warn the military and soldiers of the earplugs' defects, and falsifying earplug test results, among other allegations.
Aearo Technologies originally designed and obtained an exclusive military contract for the dual-ended Combat Arms earplugs in 2003. In 2008, 3M bought the company and took over the contract.
When they sold the earplugs to the military, 3M and Aearo claimed the unique dual-ended design allowed soldiers to insert the olive side to protect against all sound. With the yellow side inserted, the earplugs protected against explosions but allowed soldiers to hear spoken commands or approaching enemies.
Injury Claims: Hearing Loss and Tinnitus
Soldiers who thought the Combat Arms earplugs protected them were actually at risk of hearing damage. Injuries claimed in lawsuits include hearing loss, tinnitus and loss of balance, according to the Military Times.
Hearing loss is an important concern for the U.S. Department of Defense because it impacts operational effectiveness, medical readiness and quality of life, according to J.T. Nelson and colleagues' article in Hearing Research. Each branch of the military performs routine hearing tests on service members and keeps a record of the results. These records will be useful in a lawsuit against 3M for hearing loss.
According to the Department of Defense, symptoms of combat-related hearing problems include:
A feeling of "fullness" in the ears after leaving a noisy area, such as a concert venue
Buzzing or ringing in the ears
Difficulty hearing someone talking three feet away
Difficulty understanding what people are saying
Veterans who currently receive VA disability compensation for hearing loss or tinnitus can continue receiving their benefits even if they pursue a claim against 3M, according to attorneys. Because the government awards disability compensation based on disability ratings and not income level, a personal injury settlement should not impact benefits.
Scott D. Rowe
Texan Scott D. Rowe was one of the first veterans to file a lawsuit against 3M. An Army combat veteran, Rowe, now 40, was stationed primarily in Fort Hood and Fort Lewis, his lawsuit said.
"Every day I have to live with a high-pitched frequency in my ear that's deafening. I'm never at peace."
From 2003 to 2004, Rowe was deployed to Iraq as part of Operation Iraqi Freedom. He served in the 4th Platoon of the 411th Military Police Company, known as the "Fighting Bastards."
While at Fort Hood, Fort Lewis and in Iraq, the Army issued Rowe 3M dual-ended Combat Arms earplugs. He used them during combat and training and suffered hearing loss and tinnitus.
"Every day I have to live with a high-pitched frequency in my ear that's deafening. I'm never at peace," Rowe told Courthouse News Service.
Anthony F. Ascanio
Anthony F. Ascanio joined the Marines in 2009. He was 21 at the time. Ascanio was stationed at bases in California and Hawaii. He also served two deployments to Afghanistan during Operation Enduring Freedom.
During Ascanio's service, 3M's dual-sided Combat Arms earplugs were standard issue. He used them during training exercises and on the battlefield in Afghanistan. He used the earplugs as instructed and was never told to fold back the flanges of the earplug. Now, he suffers from bilateral hearing loss and tinnitus, his lawsuit claims.
Design Defects
According to lawsuits, the stems of the earplugs were too short for soldiers to insert the plug deep enough into the ear canal to obtain a proper fit. This caused the plug to loosen, unbeknownst to the wearer or onlookers. When earplugs loosened, they did not provide proper protection.
Aearo Technologies, the earplugs' original manufacturer, knew of this defect as early as 2000 — before it obtained a contract to sell the earplugs to the military, according to the Moldex lawsuit.
"It is an absolute disgrace that 3M would purposefully provide defective equipment to U.S. service members, knowing that those service members would rely on that defective equipment in combat."
During testing, Aearo personnel rolled back flanges on the noninserted side (yellow or olive) to prevent the earplugs from loosening. When 3M bought the company and took over Aearo's military contract, the scientist and lab technician who'd tested the Combat Arms earplugs joined 3M.
The company did not inform the military of the defect or take steps to correct it, nor did it include instructions to fold back the flanges, according to a lawsuit filed by Anthony F. Ascanio.
"It is an absolute disgrace that 3M would purposefully provide defective equipment to U.S. service members, knowing that those service members would rely on that defective equipment in combat," attorney Andrew Cobos told the Military Times. "Their fraud resulted in lifelong injuries to America's warriors. 3M's actions cannot, and should not, be tolerated."
3M's Misleading Earplug Test Results
Not only did Aearo and 3M manufacture a defective product, they also misrepresented the effectiveness of the product to the military and the soldiers using it, lawsuits claim. In order to sell its earplugs to the military, Aearo had to meet a certain Noise Reduction Rating requirement. But lawsuits say Aearo and 3M misrepresented the results of the NRR tests to the military.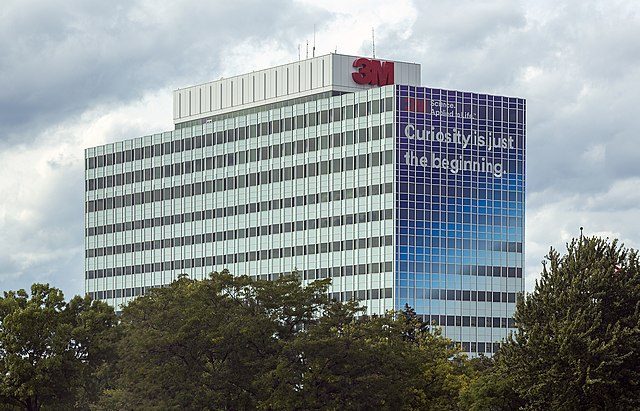 "3M (ATI at the time) did not commission an independent lab to conduct the testing on the Combat Arms Earplugs as federal law and the military solicitations required," according to Ascanio's lawsuit. "Rather, 3M purported to conduct the testing in house, and it was a sham."
The NRR required for the olive-colored end was 25 to 40 decibels, and it was 0 to 25 decibels for the yellow end, according to Ascanio's lawsuit. During initial testing, Aearo found the olive-colored end only reached an NRR of 10.9 on average. The results were disappointing and they stopped testing on the olive end. The yellow end reached -2 NRR. At -2, the yellow end of the earplug actually amplified the sound and functioned as a hearing aid would, according to the whistleblower lawsuit.
Aearo retested the olive end after folding back the yellow flange. By doing this, they were able to achieve a 22 NRR. For the yellow end, Aearo reported the -2 NRR as a 0. The company reported these results to the military and placed them on marketing materials.
Filing a 3M Combat Arms Earplug Lawsuit
Service members who used 3M dual-ended Combat Arms earplugs during their military service between 2003 and 2015 and suffered permanent hearing loss or tinnitus may be entitled to compensation. Compensation may cover decreased quality of life, depression, anxiety and other problems caused by hearing damage.
The first step is to contact a lawyer and ask about your case. The consultation is free, and veterans who already collect VA disability benefits or social security will not lose them if they file a lawsuit against 3M.
Once you have scheduled an appointment with an attorney, you can facilitate your consultation by:
Making a list of questions, including questions about fees, documentation and the process and timeline of filing a claim
Providing copies of any records of hearing tests you received at the VA to your lawyer
Writing down the details of your case, including the dates you used the earplugs and the onset of your hearing problems
Inquiring about your options for settling your claim or going to trial
If you cannot locate the records of your hearing tests, the VA should be able to furnish them.
Don't hesitate to ask all your questions and get clarification on anything you don't understand. Effective communication will help you and your lawyer manage expectations and proceed appropriately.
3M Earplug Lawsuit Settlement Amounts
In August 2023, 3M agreed to a $6 billion earplug lawsuit settlement of nearly 260,000 pending lawsuits. The payments are expected to run into 2029 and consist of $5 billion in cash and $1 billion in 3M stock.
Leading up to settlement talks in May 2023, some lawyers estimated that individual 3M earplug lawsuit settlement amounts could be anywhere from $5,000 to $250,000, depending on the damages claimed. Prior to settling the lawsuits, 3M lost 10 of its 16 bellwether test trials. Juries awarded more than $250 million to plaintiffs in these trials.
Please seek the advice of a medical professional before making health care decisions.
Share This Page:
How can we improve this page?
Thank You for Your Feedback
We appreciate your feedback. One of our content team members will be in touch with you soon.
We appreciate your feedback. One of our content team members will be in touch with you soon.
Who Am I Calling?
Calling this number connects you with a Drugwatch representative. We will direct you to one of our trusted legal partners for a free case review.
Drugwatch's trusted legal partners support the organization's mission to keep people safe from dangerous drugs and medical devices. For more information, visit our partners page.