17,000+ Bedsore Lawsuits Filed Annually
Each year, Americans who file lawsuits related to bedsores could pack the U.S. Supreme Court to capacity 42 times over. Bedsores are the second most common claim after wrongful death, with more than 17,000 lawsuits related to bedsores filed in the U.S. annually. The number of bedsore lawsuits surpasses those of falls and emotional distress.
Though each bedsore case is unique, many tend to follow some of the same trends. Most people whose bedsores merit a lawsuit received care at a medical facility such as nursing home. Nursing homes that accept payments from Medicare and/or Medicaid are required by federal law to provide a certain level of care. Nonetheless, bedsores often can be attributed to nursing home abuse or neglect, resulting from under-staffing, under-training or other factors.
Bedsores can also develop in hospitals and rehabilitation facilities. In fact, 60 percent of pressure ulcers develop in patients admitted to hospital. Overall, roughly 60,000 people die annually from complications of bedsores, and development of a bedsore is associated with 4.5 times greater risk of death, according to a Stanford University report.
Bedsore Lawsuit Injuries
When facilities fail to meet the standard of care and patients develop bedsores as a result, families can file lawsuits against the owners and operators of the facilities to receive compensation for their injuries.
People who file lawsuits related to bedsores allege a number of injuries, including:
Wound infection
Sepsis, or blood infection
Osteomyelitis, or bone infection
Gangrene, or tissue death

Amputation of a gangrenous appendage
Loss of quality of life
Financial loss
Emotional distress

Financial and Emotional Burden of Bedsores

Bedsores cost the U.S. health care system about $11 billion each year. Their development can prolong a patient's hospital stay by four to 10 days, causing care costs to skyrocket.
Average Costs of Bedsore Treatment, by Stage:
| | Stage I Bedsore | Stage II Bedsore | Stage III & Stage IV Bedsores |
| --- | --- | --- | --- |
| Minimum cost | $2,159.07 | $2,909.07 | $5,904.13 |
| Maximum cost | $10,699.52 | $10,699.52 | $21,410.12 |
Did You Know
Bedsores can prolong a hospital stay by as many as 10 days causing care costs to skyrocket.
In addition to the financial burden, families and victims face emotional distress. Studies show pressure ulcers can significantly impact a person's quality of life. In one study published in the Journal of the American Geriatric Society, researchers found nursing home staff ignored complaints and left seniors to suffer bedsore pain. The constant discomfort interrupted sleep and made mobility more difficult.
Residents also suffered from anxiety and worry related to their physical appearance, limiting their social interactions. This led to isolation and depression. According to the study, many nursing home residents suspected their pressure sores arose from lack of care but were not well educated on symptoms or causes.
Proving Your Bedsore Case
Medical facilities almost always counter any claims of negligence. Facilities often argue that they followed standard protocol at all levels, but the bedsore still developed. Other arguments are that the bedsore was already present when the patient arrived at the facility or that the patient was instructed to adhere to certain behaviors that would prevent the development of a bedsore, yet they refused to comply.
If a bedsore results from negligence, there are usually a few contributing factors. When fighting your or your loved one's case, your legal team may seek to prove that some of the following contributing factors were present.
Bedsore Contributing Factors Include:
Soiled diapers and/or bed sheets were not changed in a timely fashion
The patient was not frequently enabled to change positions
Early intervention was not executed when the first signs of bedsores were noted
The patient was malnourished or dehydrated
The patient was not routinely examined for signs of bedsores
Bedsore Verdicts and Settlements
Patients and their families have won multimillion-dollar settlements and verdicts after filing lawsuits against care facilities responsible for bedsores.
Some notable victories include:
$29.1 Million
In 2005, Frances Tanner died after breaking her hip and developing an infected bedsore while residing at a nursing home in Northern California. In May 2010, a Sacramento County Superior Court jury found Colonial Healthcare of Auburn and its parent company, Rocklin-based Horizon West Healthcare Inc., guilty of elder abuse in Tanner's death. The jury awarded Tanner's estate and her daughter $29.1 million in damages.
$6.5 Million
Byron Van Tassell developed a Stage III pressure ulcer while a patient at a hospital in Tucson, Arizona. His family pursued litigation over claims of medical negligence and wrongful death. In March 2015, a county jury awarded Tassell's family $6.5 million in damages.
$6 Million
Joe N. Blango died in 2008 of complications from bedsores. His widow filed a wrongful death bedsore lawsuit, alleging medical staff at a Pennsylvania hospital and at a nursing facility failed to diagnose the bedsores that caused Blango's death. In March 2010, a Philadelphia jury awarded the widow $6 million in damages.
$5.4 Million
Robert Messina lost the ability to walk after untreated bedsores eventually led to a hip infection. He filed a hospital bedsore lawsuit against Staten Island University Hospital. A New York jury awarded Messina $5.4 million in July 2011.
$2 Million
When an 88-year-old woman passed away in a Pennsylvania nursing home in March 2013, her cause of death was listed as malnutrition, dehydration and severe bedsores. Her family was paid $2 million.
$1.775 Million
A 72-year-old Florida nursing home resident passed away after developing infected bedsores. His wife was awarded $1,775,000.
$1 Million
Ronald Groff developed a bedsore near his tailbone after staff at Strong Memorial Hospital failed to reposition him during his monthlong stay at the hospital. A state Supreme Court jury in Buffalo awarded Groff's widow $1 million.
$575,000
Samuel Lee Beard died after developing bedsores in a nursing home. Her granddaughter argued that Beard died because the nursing home failed to properly prevent, monitor and treat her bedsores. In 2012, the family reached a $575,000 settlement with the owners of the facility.
Factors of Settlement
Because medical facilities want to avoid the bad publicity that comes from a trial, they often settle out of court. One study showed that settlements favor the plaintiff nearly 90 percent of the time.
There are a few different elements that come into play when a judge is deciding what kind of settlement should be reached. One consideration is the severity of the sore or sores. Another is the effect, meaning whether a sore caused amputation or death.
There are four stages of bedsores, and afflicted individuals experience different levels of pain and discomfort depending on the stage. If your loved one developed a Stage IV bedsore, for example, his or her suffering would be far greater than if the sore had remained at Stage I. That said, a judge would likely end up recommending that your family receive a much heftier settlement for a Stage IV sore.
What to Do If You See a Bedsore
The most important step after spotting a bedsore is to get yourself or your loved one the necessary medical care. Call 911 or the local police for immediate help if the situation is serious, threatening or dangerous.
The National Center on Elder Abuse offers a directory listing of state reporting numbers, government agencies, state laws, state-specific data and statistics, and other resources. For state-specific information, contact Eldercare Locator at 800-677-1116.
You can also visit the Administration on Aging (AoA) website for additional resources. The principal agency of the U.S. Department of Health and Human Services, the AoA offers several services and programs that promote the well-being of older individuals.
To browse the nation's largest computerized index of elder abuse literature, you can turn to the Clearinghouse on Abuse and Neglect of the Elderly (CANE). CANE offers about 8,000 entries for references pertaining to many aspects of elder abuse and neglect.
As soon as you recognize a bedsore, it is wise to seek legal counsel because bedsore lawsuits are particularly time-sensitive. In these cases, the statute of limitations — or "expiration date" for you to file a lawsuit — varies based on your state. If you wait too long, you may lose your chance to hold those responsible accountable.
Even if you are unsure about taking legal action, it's a good idea to document the injury. In the event you choose to file a lawsuit, solid documentation is a crucial requirement of a strong case.
Here are some immediate actions you can take:
Snap photos of the bedsore as soon as you notice it and continue to take daily pictures. Save the photos in a permanent digital location and include the location, date and time that you took each picture.
Measure the bedsore.
Write down notes that include your communications with medical staff and your inquiries to them about the sore. Record their responses.
Request documentation that identifies the personnel involved with the care and outlines the timing of their involvement.
Seek information regarding previous claims of negligence against the facility.
Contact an attorney immediately.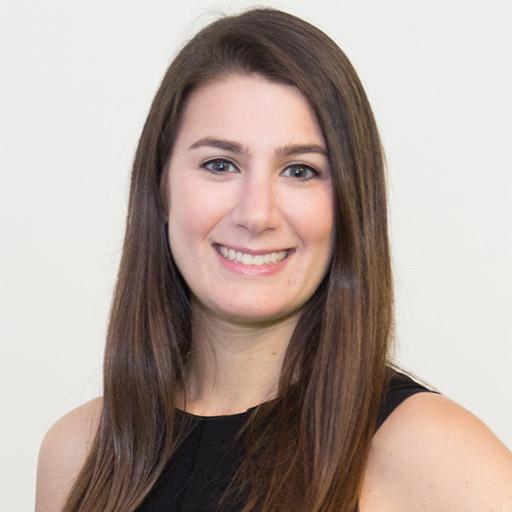 Author
Emily Miller is an award-winning journalist who has held writing and editorial positions with numerous print and online publications around the U.S. She draws on her background as both a patient and a journalist to help readers understand complex health topics. Her most recent experience is in writing about litigation involving medicines that cause life-altering side effects.