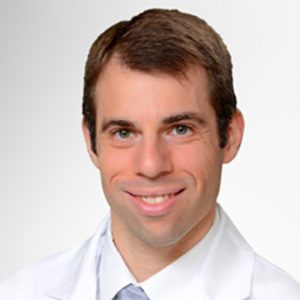 Daniel A. Landau, M.D.
Oncologist/Hematologist
Last Modified: August 4, 2021
Dr. Daniel A. Landau currently serves as the section chief of hematology and oncology at Orlando Health Cancer Institute.
Dr. Landau is double board certified in medical oncology and hematology. He maintains memberships with the American Society of Clinical Oncology and the American Society of Hematology.
His published research has covered cancer diagnosis and treatment, cancer care, sickle cell treatment and patient care. Dr. Landau also focuses on genitourinary cancers including bladder, prostate and kidney cancers.
He pursued his medical degree at the University of South Florida College of Medicine in Tampa, Florida. Upon graduating in 2005, he stayed for a residency in internal medicine that he completed in 2008. He served as chief fellow during his fellowship in medical oncology and hematology at MD Anderson Cancer Center's former location in Orlando, Florida.
SmartestOncologist.com listed Dr. Landau as a top oncologist three consecutive times, and he receives excellent reviews from his patients on his bedside manner and commitment to patient care.
About Drugwatch's Experts
Drugwatch's experts are authorities in their fields. Their personal experiences and professional expertise make them uniquely qualified to review our content for accuracy and verify that the information you read here is trustworthy, comprehensive and consistent with the latest evidence-based research.