Does Talc Cause Cancer?
Studies have linked regular talcum powder use to ovarian cancer, mesothelioma and other cancers — and juries are finding companies like Johnson & Johnson responsible. While further studies are needed, some medical experts are warning consumers to avoid products that contain talcum powder because of the potential cancer risk.
What Is Talcum Powder?
Is Talc Toxic?
Is Talc a Carcinogen?
How Does Talcum Powder Cause Ovarian Cancer?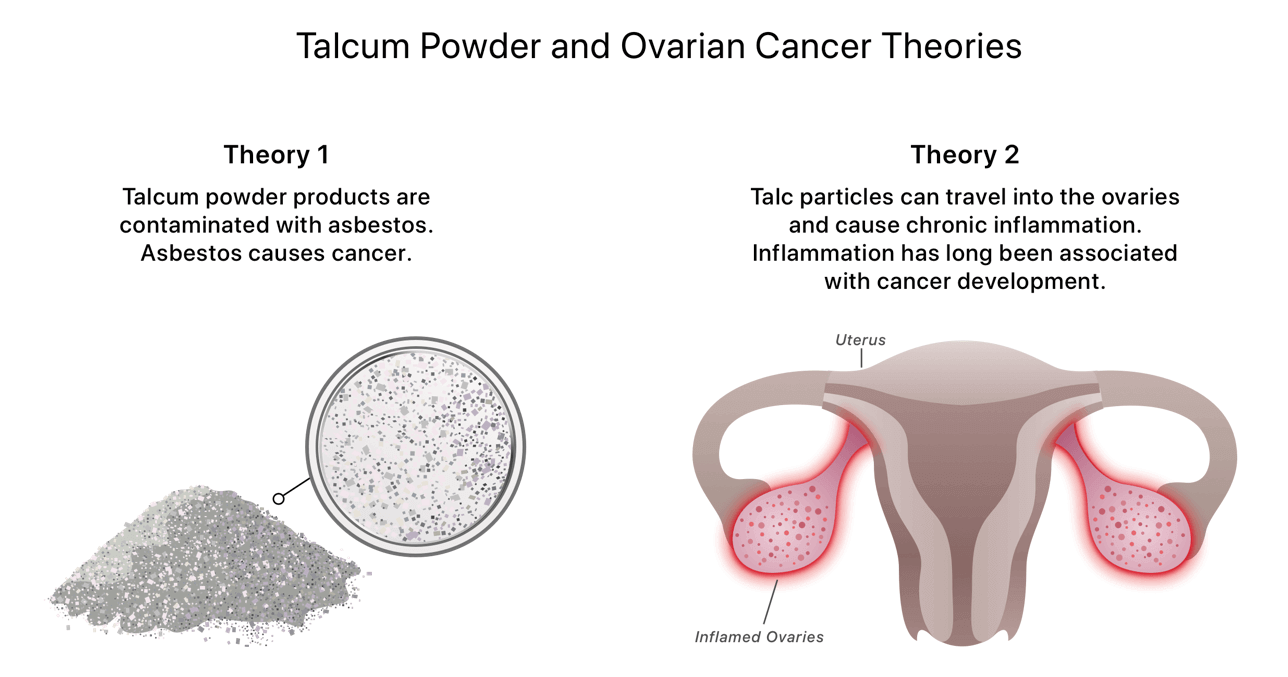 What Talcum Powder Studies Say About Ovarian Cancer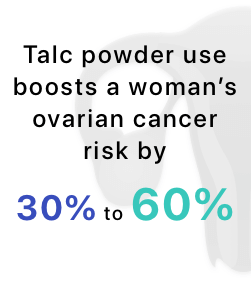 What Expert Agencies Say About Talcum Powder and Ovarian Cancer

What Juries Say About Talcum Powder, Ovarian Cancer Link
What Johnson & Johnson Says About Talcum Powder Safety
The Bottom Line
"There will be new studies related to in vivo and in vitro data — studies in test tubes and studies in animals — that I think will show that talc is capable of causing neoplasms of the ovary,"
Talcum Powder Mesothelioma Connection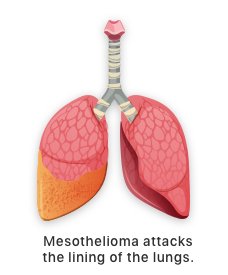 Talcum Powder and Mesothelioma Verdicts and Settlements
Talcum Powder and Lung Cancer
Products That Contain Talcum Powder
Reducing Exposure to Talcum Powder
Talcum Powder Alternatives
What to Do If You're Diagnosed with Cancer After Talcum Powder Exposure
Asking the Right Questions
Connecting With Others
Filing a Lawsuit
Please seek the advice of a medical professional before making health care decisions.
How helpful was this page?
How can we improve this page?
How can we improve this page?