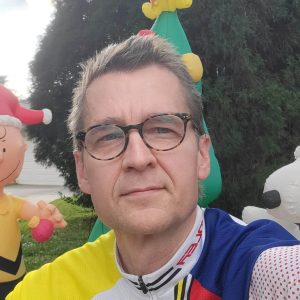 Michael Swank, Ph.D.
Biomedical Writer
Last Modified: October 19, 2022
Michael Swank, Ph.D., is an experienced researcher at the University of Texas Health Science Center with a background in neuroscience and cancer biology.
Swank has taught at all levels of education in his career and is dedicated to improving public health through his extensive knowledge base acquired during his research career. He also has extensive experience in biomedical writing.
He previously served as an assistant professor at Furman University in Greenville, South Carolina, an instructor at Baylor College of Medicine and a research scientist at the University of Texas MD Anderson Cancer Center in Houston.
While at Furman, Swank's research led to a $108,000 grant from the National Institutes of Health to study neural mechanisms of feeding behavior. He is best known for his expert preparation and editing of manuscripts, research protocols and grants.
In the early stages of the COVID-19 pandemic, Swank co-authored a paper on natural language processing with regard to assessing Twitter users' attitudes towards telemedicine. He is also the co-author of a paper on treatment pathways for patients with opioid use disorder.
About Drugwatch's Experts
Drugwatch's experts are authorities in their fields. Their personal experiences and professional expertise make them uniquely qualified to review our content for accuracy and verify that the information you read here is trustworthy, comprehensive and consistent with the latest evidence-based research.