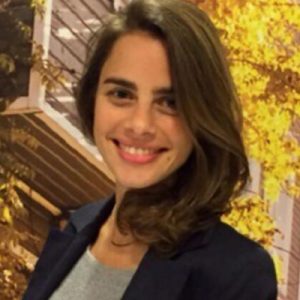 Mireille Hobeika, PharmD
Pharmacist
Last Modified: July 28, 2022
Mireille Hobeika obtained a doctorate in pharmacy in 2005 and has worked for several years in various international pharmaceutical companies. As a medical manager, her main interest was to create programs to educate patients with chronic conditions about their diseases and available therapies.
Hobeika believes in empowering patients. She believes that before being initiated on a new drug, the patient must be well informed on what to expect from it — in the short and long term — and must participate in the decision-making. Patients should also be made aware about alternative therapies and be engaged in choosing the therapy that they believe is right for them. This will increase patients' trust and compliance, which will consequently improve treatment outcomes.
Through her involvement with Drugwatch, Hobeika would like to help raise awareness on various drugs and their implications on patients' health.
Over the last few years, Hobeika has authored three books about the importance of empowering patients and building a partnership between physicians and patients. A true partnership, rather than the traditional patient-doctor relationship, improves the patient's adherence to medication — and thus outcomes.
In 2017, Hobeika led an initiative which culminated in the official endorsement of a national program to standardize the development of a doctor-patient partnership and improving the patient's adherence to medications.
About Drugwatch's Experts
Drugwatch's experts are authorities in their fields. Their personal experiences and professional expertise make them uniquely qualified to review our content for accuracy and verify that the information you read here is trustworthy, comprehensive and consistent with the latest evidence-based research.