DePuy Orthopaedics Hip Replacements
DePuy is one of the largest manufacturers of hip replacements in the world. It sells individual hip implant components such as femur stems, femoral heads, and acetabular cups, in addition to complete hip replacement systems. Some DePuy hip implants have been recalled or discontinued because they caused unexpected complications, but DePuy continues to offer other effective hip implants.
DePuy Orthopaedics is a subsidiary of Johnson & Johnson. The company, founded in 1895, merged with Synthes in 2011 to become DePuy Synthes. It has more than 200 orthopedic products, including hip, knee and shoulder replacements.
DePuy's top hip reconstruction products include the Tapered Hip System, the Total Hip System and Hip Solutions modular cups.
More than one million patients have received Pinnacle Hip Solutions cups, according to DePuy. The devices are implanted into the pelvis during partial or total hip replacement surgeries to relieve pain or increase mobility. Today, the Pinnacle cups come in ceramic-on-polyethylene and metal-on-polyethylene options depending on patient needs.
Tapered Hip System stems have been used for more than 15 years to attach hip implants to the femur. A 2010 study found that only one out of 96 people who received the device required a revision surgery and that person required surgery after a fall. The implants come in cemented and cementless options.
Stems from the Total Hip System have been implanted in more than 1.6 million patients across the world. The products include cemented or cementless stems and femoral heads.
Other Hip Replacement Products Include:
Total Hip System
Pinnacle Revision Acetabular Cup System
Modular Revision Hip System
Bone Preservation Stem
DePuy has several products with a history of safety and effectiveness, but some of its products have been scrutinized and recalled for ineffectiveness. In 2010, DePuy recalled its ASR XL Acetabular System and ASR Hip Resurfacing System because a large number of patients required revision surgery after receiving the implants.
The company also stopped selling the all-metal versions of the Pinnacle system of implants because large numbers of consumers claimed the devices were faulty and led to a type of metal poisoning called metallosis.
Lawsuit Information
DePuy settled for roughly $1 billion to resolve nearly 6,000 cases involving their Pinnacle hip replacement devices. Learn more.
DePuy's ASR XL Acetabular and Hip Resurfacing Systems
The DePuy ASR XL Acetabular System and ASR Hip Resurfacing System were used in more than 93,000 hip replacement surgeries internationally. Both systems were members of a class of large-diameter hip resurfacing and replacement devices created from a single sheet of metal.
The metal-on-metal systems were designed to be more durable than other systems, but they resulted in serious complications.
The ASR XL System was launched in the United States in 2005. It was designed to be used for total hip replacements. The ASR Hip Resurfacing System was sold internationally beginning in 2003. It was intended to be used in hip resurfacing procedures, which eliminate less natural hip structure than total hip replacements.
However, DePuy recalled the products in 2010 after receiving data from the National Joint Registry of England and Wales indicating the devices had higher-than-normal failure rates. Months later, the British Orthopaedic Association and the British Hip Society reported even higher failure rates.
By 2012, Johnson & Johnson had budgeted $3 billion to settle more than 3,000 lawsuits involving the ASR hip replacement systems, according to Reuters. A year later, the company settled thousands of ASR hip lawsuits for $4 billion.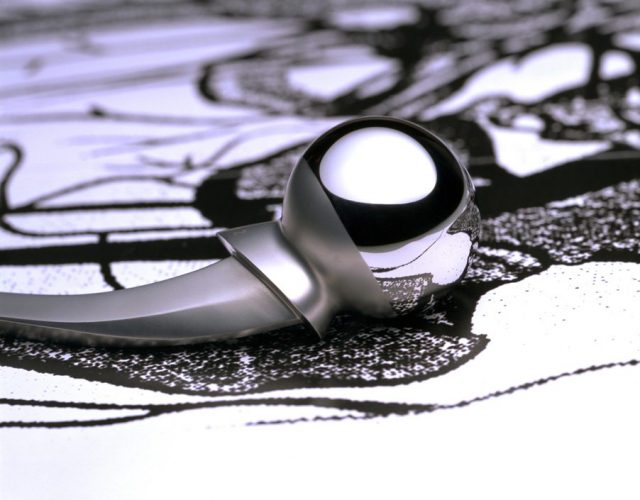 Pinnacle Hip Replacement System
It included several types of ball-and-socket surfaces, including:
Ceramic-on-polyethylene
Ceramic-on-ceramic
Metal-on-polyethylene
Metal-on-metal
Ceramic-on-metal
Surgeons were allowed to select a model that met the unique needs of each patient receiving a hip implant. Components made from more durable material, such as metal, were supposed to be suitable for young patients who were likely to live active lifestyles.
The cup liner used in the Pinnacle metal-on-metal components was approved by the FDA based on a nearly identical DePuy product that had already been approved: the Ultima Metal-On-Metal Acetabular Cup.
However, the design was faulty. A 2010 study published in the Journal of Bone and Joint Surgery revealed that the Ultima metal liner failed in 14 percent of patients. During revision surgery, doctors found several unexpected complications, such as cloudy fluid in pockets in the hip, severe necrosis (tissue death) and ruptured tendons.
The Pinnacle and Ultima metal liners cause friction between the cup and the ball-shaped replacement head of the thigh bone. This can cause the device to prematurely erode and release metal ions that cause a type of metal poisoning called metallosis.
By 2012, almost 1,600 lawsuits were filed against DePuy involving Pinnacle implants. The company never recalled the Pinnacle products, but it stopped selling the metal-on-metal components in 2013. In 2016, the company lost a pair of multi-million dollar verdicts and was ordered to pay damages of $1 billion and $502 million to two groups of patients, according to Bloomberg.
Despite having to discontinue multiple faulty products, DePuy remains an industry leader in the hip replacement market. The company's hip device sales generated $1.3 billion in annual revenue from 2013 to 2015, and its devices are used in hip replacement procedures every day.
Please seek the advice of a medical professional before making health care decisions.
Share This Page:
How can we improve this page?
Thank You for Your Feedback
We appreciate your feedback. One of our content team members will be in touch with you soon.
We appreciate your feedback. One of our content team members will be in touch with you soon.
Who Am I Calling?
Calling this number connects you with a Drugwatch representative. We will direct you to one of our trusted legal partners for a free case review.
Drugwatch's trusted legal partners support the organization's mission to keep people safe from dangerous drugs and medical devices. For more information, visit our partners page.