The U.S. Food and Drug Administration (FDA) has deemed DePuy Synthes' global product removal a Class II Recall, meaning patients implanted with the DePuy Radial Head Prosthesis System may be at risk of temporary or medically reversible complications because the device loosened.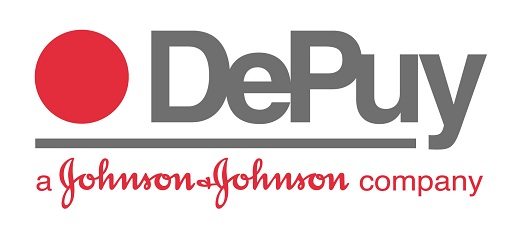 Depuy develops the Synthes Radial Head Prosthesis System
The FDA has received more than 40 reports of problems with the Radial Head Prosthesis System since 2014.
The FDA received the first report of a DePuy Synthes Radial Head Prosthesis System loosening in 2014. Since then, more than 40 reports have been filed with the agency's MAUDE (Manufacturer and User Facility Device Experience) database.
People who suffer complications resulting from the Radial Head Prosthesis System may be entitled to compensation for medical bills, lost earnings, pain and suffering.
What is the Radial Head Prosthesis System?
The FDA approved the Radial Head Prosthesis System in 2011. It is a two-piece implant used in partial elbow replacement designed to replace the radial head of the elbow. This is a knobby end of the radius, one of the bones in the forearm. The device consists of a metal head that attaches to a metal stem. The stem is implanted inside the radius and is designed so that the bone should grow into it and hold it in place. But several patients have reported the stem has come loose.
Fact
The DePuy Synthes Radial Head Prosthesis System is indicated for severe bone fractures of the elbow joint, advanced arthritis or to replace a previous elbow implant.
People who have received the Radial Head Prosthesis System had severe arthritis or another degenerative condition in the elbow, they suffered a severe fracture of the radial head or had a previous radial implant replaced.
Radial head fractures comprise between 5 and 6 percent of all adult fractures and 33 percent of elbow fractures. Replacement of the radial head with an implant is usually reserved for severe fractures involving three or more fragments that cannot be repaired using screws and plates.
Radial head replacement with devices such as the DePuy Synthes Radial Head Prosthesis System has become the accepted treatment for these severe fractures.
Compensation for Radial Head Prosthesis System Loosening
The first warning sign that an elbow has loosened may be pain in the forearm. Determining the device has, in fact, loosened can require multiple medical tests. Repairing a faulty DePuy Synthes Radial Head Prosthesis Device can mean another surgery to remove and replace the faulty stem. The patient would have to repeat the recovery time from the surgery during which he or she may not be able to return to their job.
In addition, loosening of an elbow implant may lead to other medical complications including:
Soft tissue damage to the area around the elbow
Post-operative fractures
Poor joint mechanics

Pain
Osteolysis – a loss of bone tissue
Each of these may mean more medical bills for patients harmed by a faulty stem.
People who received a DePuy Synthes Radial Head Prosthesis System and who have suffered these complications have started talking to lawyers about seeking compensation for their injuries. The first lawsuits may be filed before the end of 2017.
Patients who suffered injuries after receiving a DePuy Synthes Radial Head Prosthesis System may be entitled to compensation for:
Medical expenses: This includes doctor visits before and after the revision surgery, X-rays or other digital imaging to detect loosening, as well as physical therapy and treating any unexpected complications resulting from the revision surgery.
Pain and suffering: Implant failures can produce intense or constant pain. Complications from surgeries to repair the elbow can also result in painful or prolonged infections and other complications requiring hospitalization or more surgeries.
Lost earnings: Loosening may affect some people's ability to do their job or force them to take time off for surgery to replace the faulty device. While some people may be able to use their elbow in a few weeks after revision surgery, full recovery can take a year and those patients are limited in how much they may be able to lift. For people with physically demanding jobs, this can result in a loss of earnings during their recovery and may require them to change jobs. Patients should take into account the loss of both current and future earnings.
The National Institutes of Health warns that the long-term prognosis for second replacement surgeries is often not as successful as the original replacement.
Previous DePuy Lawsuits, Verdicts and Settlements
Lawsuits over elbow implants have been fairly rare. Most joint-implant lawsuits have involve hips or knees, in part because there are so many more hip- and knee-replacement surgeries than there are elbow replacements.
Many of the lawsuits over faulty hip implants have involved thousands of people filing lawsuits. These have often been combined into multidistrict litigations (MDLs) which allow similar cases to move through the legal process together, saving time and money.
Two models of DePuy hip implants have been parts of MDLs that have involved more than 18,000 plaintiffs and resulted in more than $4 billion in settlements and more than $100 million in jury verdicts. These include:
March 2013

Jury awarded $8.3 million to a plaintiff for injuries involving a DePuy ASR hip implant

August 2013

Johnson & Johnson settled three DePuy ASR hip lawsuits for $200,000 each

November 2013

Johnson & Johnson settled 8,000 DePuy ASR hip lawsuits for a total of $4 billion

March 2015

Johnson & Johnson settled 1,800 DePuy ASR hip lawsuits for $420 million

February 2016

Jury awarded five plaintiffs $502 million for injuries involving DePuy Pinnacle hip implants

December 2016

Jury awarded six plaintiffs $1 billion for DePuy Pinnacle hip injuries
Elbow implant recalls are also rarer than hip replacement recalls. Stryker recalled 17,000 elbow implants in 2015. That was because a packaging problem may have allowed the devices to be damaged in shipping and may have not posed as great a risk to patients as the DePuy devices already implanted.
DePuy Synthes Elbow Implant Cleared through FDA's 510(k) Program
The FDA's 510(k) process allows a company to market certain medical devices if they can show that the product is "substantially similar" in safety and effectiveness to other devices already on the market.
510(k) Program
The process sometimes draws criticism because it allows companies to skip much of the FDA's more formal protocols and begin selling devices sooner.
The DePuy Synthes Radial Head Prosthesis System was approved through the 510(k) process in June 2011. Synthes had presented the device as substantially similar to two other elbow implants already on the market. The surface of the device, critical for attaching to the bone and potentially important in the device loosening, was compared in Synthes' application to 10 other existing medical devices.
Author
Terry Turner is an Emmy-winning, former television journalist. He is an associate member of the American Bar Association, the ABA's Health Law group and a member of the Alliance of Professional Health Advocates. He holds six certificates in Health Literacy for Healthcare Professionals from the Centers for Disease Control and Prevention. As a Washington-based investigative reporter, he routinely reported on health and medical policy issues before Congress, the FDA and other federal agencies. Terry received his B.A. in Media Arts from Lyon College.
---